Utilizing the Robustness of Meraki Platform now Available in a Mobile App
Mobile phones have simplified human lives as one of the modes of communication. Today, the world has over 3.5 billion smartphone users, comprising 44% of the population. This figure was 33.58% of humanity (or 2.5 billion users) in 2016, resulting in a rise of 40 percent since then. It's a good reminder of how mobile technology is pervasive in our lives. 
Owing to this seismic shift, how we go about our everyday lives has changed. Cellphones allow people to read, watch, listen, play, snap, email, meet, cook, meditate, and run. But why should it be any different to handle your IT and network infrastructure? The Meraki network's simplicity and the power of the Meraki platform provide the flexibility and future-proofing required to fulfill the needs of enterprises now and in the future.

There's an app for IT.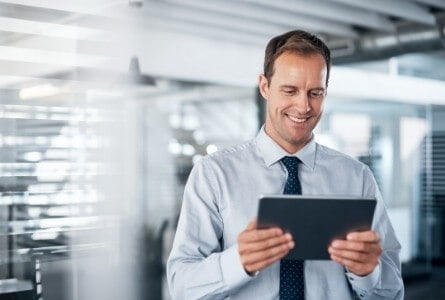 Meraki has launched a new, ground-up mobile app that can now be downloaded from Apple iOS or Android devices. The application development by Meraki comes with a brand new UX tailored for mobile apps and rock-solid authentication that benefits from biometric identifying capabilities in the latest telephone models. 
Convenient operations  
Regardless of where you are, get all you need for IT and network operations with the Meraki mobile app. You can reach alerting devices instantly, recognize potential problem customers, and navigate between networks and organizations easily. You can access information about live use, display and edit data, and run troubleshooting software for computers. You may view application-specific services for clients, update the client group policy, and check the connection's specifics. Users can also receive notification updates immediately, so you can gracefully step away and fix the problem between the entree and dessert the next time your CEO texts your mid-dinner in a panic. 
Get seamless access to the cloud. 
The origins of Meraki traces back to the cloud. A team of engineers dreamed up a ground-breaking desktop web dashboard early in our life to navigate networks with ease. The app will continue to evolve with new features, just like the rest of the Meraki platform, to allow our growing half-a-million-customer framework to simplify their working lives. So, with the Meraki Mobile app, go ahead and bring your whole cloud-managed work environment into your pocket. 
The full-stack Cloud-first ops 
For advanced hybrid deployment, the Meraki platform uses the best private and public cloud technologies. For function velocity, its modern cloud-native architecture uses CI/CD and container orchestration. This sophistication of technology at the back end is harnessed at the front end through a critically acclaimed simple UX. 
Open APIs and Ecosystem 
The Meraki platform offers exceptional programmability APIs to help developers quickly build solutions. Whether custom-built or off-the-shelf, Meraki is a flourishing community with partner apps on the web. 
Data-powered products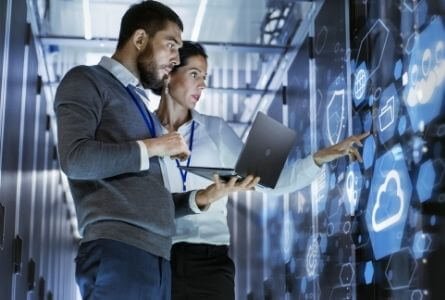 Our product portfolio provides wireless, switching, cameras, sensors, VPN, WAN, and mobile gateways with networking and security functions through hardware. The Meraki platform unifies the whole portfolio to include full SD-Access, SD-WAN, and IoT solutions with products that integrate seamlessly with Cisco Umbrella and Duo cloud protection services. 
In one of the industry's most extensive network data sets, advancing the network and IT operations with in-depth knowledge has grown. Sophisticated machine-learning approaches such as neural networks, Bayesian models, regression, and more are used on our platform. To help the company offer better customer experiences and increase efficiency, go beyond data to analytics, insights, forecasting or prescription, or even autonomy. 
Faster Wi-Fi deployments 
Using the software to scan its bar code and connect it to the network adds a new access point. The access point is automatically linked to the cloud, provided, and incorporated into the network, which appears in the AP list. The software uses a few smartphone features: the camera and GPS. Using the telephone camera to take a picture of the mounting place while installing the AP, it is easy to visually recognize an AP during the Meraki platform deployment process. There is no need to hunt the AP because it can be tagged using integrated GPS. 
Network summaries at a glance 
On the overview tab, the most relevant data about your network is neatly displayed. Traffic trends on your web are shown by regular, weekly, and monthly consumption graphs. In your environment, top client charts show bandwidth-hungry devices and the mix of iOS, Android, and desktop platforms. Only pick them from the app's menu to track multiple Meraki networks. 
What to expect next? 
The current phase of Meraki platform development rolls out the first update on iPhone and iPod Touch software. Further features in the next step would involve MS Switches and MX Security Applications. Also, on Android, don't worry. We work on an Android version, too. Would you like to see something new? Shake the phone from the app to make a wish. 
Share This Post