Media and Entertainment organizations can achieve desired results with Microsoft 365
Increasing revenue and cost reductions are the two most important factors that drive the media and entertainment industries. The business structure of these industries are flexible and require end-to-end solutions by the producers and the distributors for the following purposes:-
Management of distribution
Production rights and royalties
Promotional and advertising expenses.
There are numerous areas in this industry where Dynamics 365 can get active participation. The media group of companies will generate new revenue streams. Content creation can be managed. The digital distribution mechanisms will be more structured. Licensing agreements and channel evolution will also get a boost. As a whole, the revenue generation will be maximum due to its involvement. Hence Microsoft 365 for enterprise will be a strategic approach.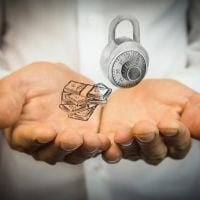 Significant features of Microsoft Dynamics that can be utilized in the media and entertainment industry:
Advertisement optimization and client segregation: The entire management cycle comprising direct clients, advertising agencies, and media partners can be processed successfully. The sales process can be optimized and automated due to Microsoft 365 for business. The intelligence support of Microsoft will help the company to think in the customer-centric approach. In this way, better strategies can be prepared to attract clients. This client's segregation process is essential because it will help the organization understand the customer better.
Effective management of sales and customer management cycle:  
Management of existing clients and interactions with the clients
Monitoring opportunities and sales pipeline
Management of quotations and client contracts
A strong relationship with advertisement agencies and direct clients
360-degree view of the sales and customer management
Sharing information with sales and marketing team
Drilling-down any ties in the records
Making a giant network with the clients.
Media and communication acceleration: This will significantly transform the casual guest into a valuable member of the organization. The person will become an engaged fan through regular attendance, subscription packages of a loyalty program. The sports, hospitality, and leisure organizations will get a preconfigured and holistic view. The customers can be targeted more effectively through transactional history. A person browsing through contents on ticketing, retail, food, access control details, etc. can be made a part of the organization.
Products of Microsoft Dynamics 365 that can contribute to the media and entertainment industry:
M365 Enterprise teams: The users belonging to the same or different business units can use this application. The sharing of resources becomes very fruitful for a successful business deal. The shared security approach is also very productive. A particular member can be a part of more than one team. All the team members can use all the video calling features for flexible communication. Sales teams and regional teams are some of the examples of enterprise teams.
Azure Media Service: The developers can build scalable media management operations. All the essential features like data management, data analytics, execution, and high performance, are provided by Azure Media Services. This cloud-based platform has enough potential to save money without compromising quality and functionality. Management of big data is difficult. The holistic approach, followed by Azure Media Services, will fix this complexity. One should have an account in Azure Media to get all the powerful tools. There is a free trial version available to the user for a temporary period. The developers can easily create websites with the help of PHP. Azure media has provisions for that. The transcript of the infrastructure can be changed without making modifications to the code. There is a support system for automated deployments. Data management is straightforward with Azure Media. The latest server technology is used for scaling and extending applications in the cloud. SQL database works in this format. One will also get website hosting features with Azure Media Services. The seamless performance of the task is possible with the help of API built HTTP socket.
D365 Customer Service: The trust and loyalty of customers can be gained with this customer service application. The silos between CRM and ERM can be segmented. It will increase productivity, and more insights can be gained regarding the customers. It is the best way to keep customers happy. The team will get profound ways by which the customers can be managed. All the contracts, sources, accounts, and case management are made using this customer service. The customer service team will always try to communicate with new and existing customers.
D365 Sales and Marketing: Successful marketing campaigns can be performed across various channels with these marketing applications. It is a creative and data-driven approach to a marketing campaign. In-depth tracking of customer journeys can be possible. B2B configuration is the best-suited option for this tool. There are specific robust tools. It can be used for the following applications:-
Creation of customer journeys
Multi-channel campaigns
Event management
Webinar sessions
Leading management
Marketing insights
Market pricing
The Take away:
The media and communication industry is dependent on two pillars, namely, constant change and growth. Cloud-based technologies are bringing a revolution in the industry. Due to this shift, the global market is experiencing an upward trend. Microsoft Dynamics 365 is offering all the solutions and services that are useful for the media industry. Whether it is real-time communication, content, or service, the customers are eager to pay for them. Due to such positive responses, several business models have been developed based on technological advancements.
Share This Post