How Can Businesses Make Physical Locations Digital with CISCO Meraki?
Organizations that understand how to harness the power of data have outperformed their peers in recent years, as evidenced by their exceeded expectations. Although vast amounts of data can be significant, whether one can successfully manage and exploit the data is another matter. Digital tags allow for the translation of an analog physical world into a digital world, which has several advantages over the analog world.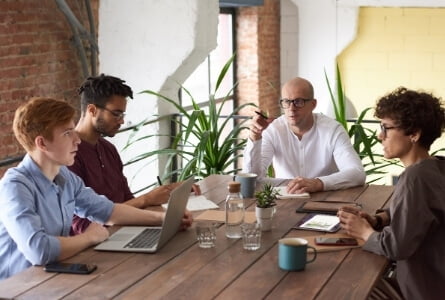 The replacement of paper price tags and labels with digital versions opens the door to a slew of new opportunities for numerous businesses to increase profits. In the case of retailers, improved margins can be achieved through synchronized and streamlined pricing, increased store efficiency, greater consumer marketing experiences, and improved on-shelf availability, among other things.  
Manufacturing facilities can improve their production and logistics operations by replacing physical labels offered by Meraki managed services. On the other hand, the transportation industry may deliver necessary travel and seating information to passengers through digital signs. Workplaces can use digital signals to display information, such as when meeting rooms are open and how many people are in them. 
THE CHALLENGES
Competition
Digitalization accelerates and improves the efficiency of processes, providing businesses with distinct competitive advantages in many cases. In sectors such as digitalization and the Internet of Things (IoT), many of the world's most successful companies take a long-term, strategic approach. They have declared digital acceleration as a top business goal enabled by Meraki managed services. The same is true for you, and setting up the necessary infrastructure is the first step toward securing a long-term competitive advantage for your organization. 
Unknown Opportunities
With digitalization, there are countless possibilities. From simpler workflows to new business models to customized products and services to improved client retention, myriad options exist. Because of the ever-changing nature of the digital ecosystem, it can be impossible to predict the scale of these opportunities in advance. Preparation is essential by hiring Meraki managed services. It is past time to prepare your company's technical infrastructure for the future. 
Data Privacy and Security
Digitalization enables the linking of a plethora of new devices. Businesses are understandably concerned with data privacy and network security. As a result, it is critical to have a comprehensive, regularly updated, and manageable network. This is simple with Meraki managed services, and data privacy is further safeguarded through the Cisco Meraki platform's data centers. 
Resource
The most significant impediments to digital expansion are a lack of IT resources and rising expenses of new infrastructure. No additional resources or training are required with Cisco Meraki management. Meraki users have seen OPEX savings of up to 90% due to the platform's ease of configuration and management. Additionally, with our proprietary licensing approach, you can be assured that your investment is future-proof, as we provide automatic feature updates as standard. 
Existing Procedures and Structures
The use of a rigid organizational structure might be problematic, particularly when expediting a company's digital transformation path. Replace existing systems with future generation solutions must be quick and simple to aid in resolving the problem. Meraki managed services networks can be established and scaled in a few hours rather than days or weeks, allowing for the smoothest possible transition while also lowering costs and increasing efficiency. 
Digital tags from the cloud
Directly involve your team to leverage the current Meraki infrastructure to create a secure cloud-managed biometric tagging solution. Without extra complicated technology, this technology enables enterprises to increase efficiency, automate activities, and enhance shopping experiences.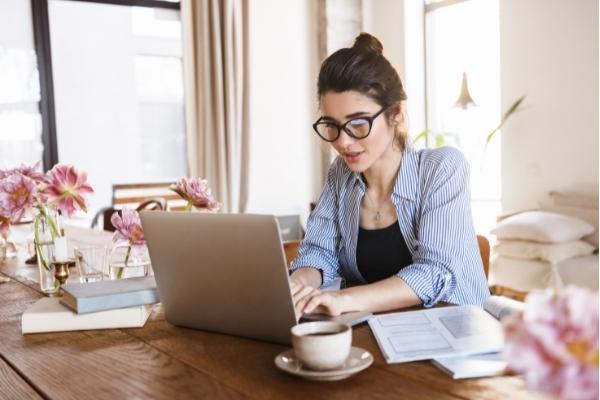 We are pleased to announce the availability of this capability in conjunction with the announcement of cooperation between SES-image tag and Cisco Meraki. This new feature is enabled by the Meraki platform offer Meraki managed services provider to host over 150 apps and industry partners and enables enterprises to offer distinct business outcomes. 
Meraki + SES-imagotag
Many current digital tags and electronic shelf label systems contain complexity, such as power over Ethernet (PoE) needs, add-on antennas, and servers, slowing down the implementation process and making it more difficult to use. Over the use of a Meraki wireless access point with an integrated Internet of Things radio, architects can implement digital tags considerably more quickly without extra hardware. It is possible to control everything remotely through Cisco Meraki cloud-managed services. 
The integration with Meraki managed services is now enabled via the Meraki dashboard, enabling the deployment of Meraki access points and the full management of digital tags using the SES-image tag VISION cloud-based IoT management system from SES International.  
dIt is possible to integrate label images, track end-to-end operations, integrate information from diverse sources, regulate label flashing, and more using the VISION Retail IoT Cloud platform, a safe and dependable cloud platform. 
Share This Post