How to Ensure Top Server Monitoring Is in Place?
Enterprise security heads can often find themselves tough when they become the last to know about the website outage. Most IT professionals go through this. Key enterprise personnel may be taking a coffee break or checking their phone. At the same time, they may miss seeing tons of missed calls and emails – customers getting angry and boss(es) asking about what is happening – making everyone curious.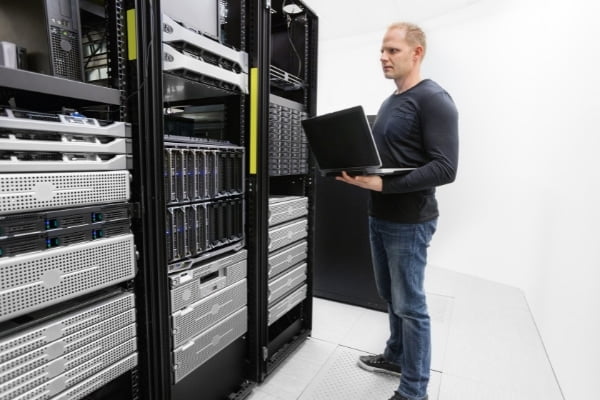 This is where having the right set of cloud performance monitoring solutions can be put to best use. Such solutions can help your business to stay ahead of the game. If not, then the first step is to start with hiring server monitoring services. Even if you are acting, be adaptive and look for ways to improve. 
Here are some do's and don'ts to look at ways to improve server monitoring
Baseline Setup 
Defining acceptable server behavior begins with developing an effective employee performance appraisal plan and establishing a clear baseline. Establishing a baseline entails determining what is considered normal for business servers. Deviations from the usual indicate impending danger. Thus, if changes occur in the specified typical circumstances, network administrators may detect them and take appropriate action.  
The second advantage of maintaining a consistent baseline is that it gives early warning signs when servers reach their maximum capacity. This kind of information is very beneficial for managers who are planning improvements and expansion. 
Cloud performance monitoring is not the appearance of average performance on its own. Rather than that, it should be a flawless performance. In fact, before creating a baseline, the Windows Server Speed monitor verifies that your whole system is optimized and functioning properly. 
Never Reinvent the wheel
The idea of "not invented here" describes IT professionals' natural tendency to work independently rather than using existing software. While 'build' versus 'buy' is a good debate in many contexts, it is critical to know that server monitoring is not one of them. Setting up internal assessment tools is too costly when sensitive data is at risk. 
Also, cloud performance monitoring requires you to build your source control tools for every new project or your server and operating system. 
Employ Server Monitoring Tools 
Having the proper tools to protect your servers and network is one of the most significant ways to prevent expensive problems and network outages. If you're not confident in your present monitoring solutions, consider switching to a software supplier that makes you feel secure. As a result, you'll have comfort and all the tools required to keep your network operating correctly. 
Identifying key Network Attributes 
Understanding how your system operates daily can give you a decent notion of reacting successfully when problems occur. This is where continuous server and network monitoring may be very beneficial, as it will enable you to build a picture of how your network acts during regular operation. Administrators may calibrate and create a hierarchy of warnings by first understanding its baseline activities. 
Keep an eye on the data that are important to you
Always keep an eye on metrics that pertain to Windows Servers. It is simpler to determine when and where statistics have changed substantially when performance statistics are measured. As a result, you can more quickly identify problems and begin troubleshooting. For example, APM solutions such as Retrace allow server monitoring metrics in addition to a variety of other applications and systems. 
Additionally, you may get cloud performance monitoring visibility into critical server performance metrics such as response time, packet loss, memory & SSD capacity, and hardware problems. 
Identifying and Eliminating False Alarms
Effective and reliable monitoring is a process that is constantly developing. It would be best if you continually eliminated unnecessary checks to minimize unnecessary and annoying warnings. Ascertain that you get just the most important notifications on your mobile device. 
Whether an alert arrives and you're unsure how or whether to respond or even if it's legitimate. Your cloud performance monitoring has devolved into a spam swamp, and you've begun to disregard the alerts and cautions, rendering it completely ineffective! A clear distinction between alerts and alerts is also beneficial. 
Following the do mentioned above's and don'ts enable CISOs and security managers to drive best practices to make monitoring easier. Once the aforementioned recommended practices are implemented, monitoring becomes more comfortable, regardless of whether you're monitoring a physical computer, an os version, or a web application. We hope this blog post assists you in maximizing the performance of your Windows server monitoring and evaluation application. 
This remains applicable to whether you monitor a physical machine, an operating system, your web app, or all of the above. You also have a variety of server monitoring tools to choose from. 
Make sure you hire a dedicated team for enterprise application monitoring that provides robust server protection. You can also drill down into the source code, function, database, or API call causing the problem. 
Share This Post