Microsoft Teams: The Future of Work
Microsoft Teams is a collaborative cloud-based platform that brings together chat, meetings, files, and applications in a single workspace. It's a powerful tool for businesses of all sizes, and it's quickly becoming the standard for remote and hybrid work.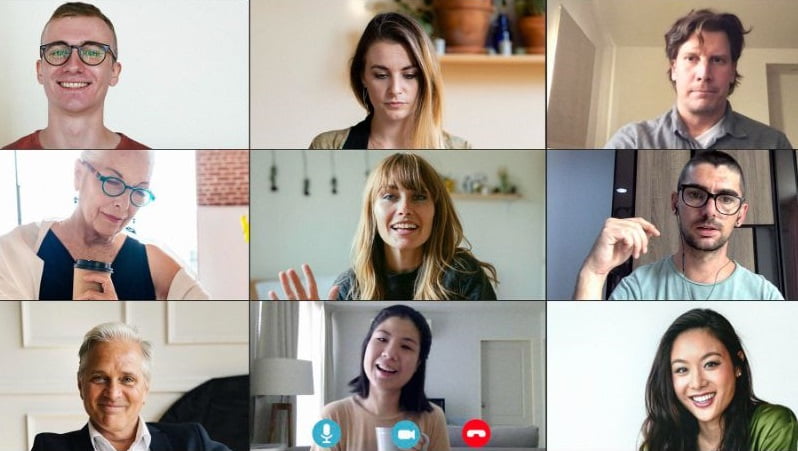 Download Teams for Mac
If you're on a Mac, you can download Microsoft Teams from the App Store. After installing the app, you can access Teams by logging in with your Microsoft account. 
Microsoft Teams Pricing
You can access Microsoft Teams through multiple pricing plans, which begin at $5 per user per month. The price is determined your own requirements, including the number of users, storage capacity, and level of support. 
Microsoft Teams on Mac
Microsoft Teams works great on Mac. The app is well-designed and easy to use, and it offers all the same features as the Windows version. You can chat with your team members, hold meetings, share files, and collaborate on projects. 
Microsoft Teams Best Practices
Here are some best practices for using Microsoft Teams: 
Use channels to organize your conversations. Channels are a great way to keep your conversations organized by topic. You can create channels for different projects, teams, or departments.

 

Use @mentions to notify people. If you need to notify someone of a message, you can use the @mention feature. This will send them a notification, even if they're not currently in the conversation.

 

Use file sharing to collaborate on projects. Microsoft Teams makes it simple to share files with other members of your team. You have the ability to share files in chat messages, channels, or the Files tab.

 

Use the meeting features to collaborate in real time. Microsoft Teams offers a variety of meeting features, such as video conferencing, screen sharing, and chat. Your team members can easily collaborate in real time with the help of these features
Tip: 8 Microsoft teams Best Practices For Seamless Governance. 
Microsoft Teams Certified Devices
Microsoft Teams is compatible with a wide range of devices, including laptops, tablets, and smartphones. This means that you can be sure that Teams will work seamlessly on your device. 
Microsoft Teams Voice
Microsoft Teams Voice is a cloud-based calling service that lets you make and receive calls from within Teams. It's a great way to stay connected with your team members, even if they're not in the same location. 
Benefits of Microsoft Teams
Using Microsoft Teams has countless advantages, including: 
Increased collaboration: Teams make it simple to collaborate with team members regardless of their location.

 

Improved productivity: Teams can help you save time and be more productive by centralizing your communication and collaboration tools.

 

Enhanced security: Teams is a secure platform that uses end-to-end encryption to protect your data.

 

Reduced costs: Teams can help you reduce your IT costs by combining your communication and collaboration tools into a single platform.

 

Group chat: Group chat allows you to have a conversation with multiple people at the same time. This is a great way to collaborate on shared tasks, exchange ideas, or just stay connected with your team members
Microsoft Teams is a strong collaborative tool that can assist businesses of any size in enhancing their communication and collaboration. It is a great option for businesses trying to migrate to the cloud or increase their remote and hybrid work capabilities. 
Frequently Asked Questions
Q: Can I use Microsoft Teams for personal use?
Absolutely! Microsoft Teams offers a free plan that individuals can use for personal communication and collaboration.  
Q: Can I access Microsoft Teams on mobile devices?
Yes, You can download Microsoft Teams on iOS and Android devices, enabling you to stay connected while on the go. 
Q: Are Microsoft Teams suitable for large organizations?
Yes, Microsoft Teams caters to all types of organizations, ranging from small businesses to big companies.  
Q: Can I integrate third-party apps with Microsoft Teams?
Yes, Microsoft Teams works with many other apps, helping you be more productive and use your favorite products effectively. 
Q: How secure is Microsoft Teams?
Microsoft Teams give priority to security and compliance, employing robust measures to protect data and ensure privacy by industry standards.
Share This Post