CSE Is Thrilled to Embrace the Power of ITIL 4
We, at Computer Solutions East, are glad to incorporate the latest ITIL 4 process frameworks into our business. ITIL 4 provides an emphasis on the business environment by redefining the way we work and ensuring future digital transformation through Agile DevOps. ITIL 4 provides a versatile basis for companies who need to incorporate different frameworks and strategies into their operating models for service management. ITIL 4 aims to assist businesses in managing the modern digital services technology era.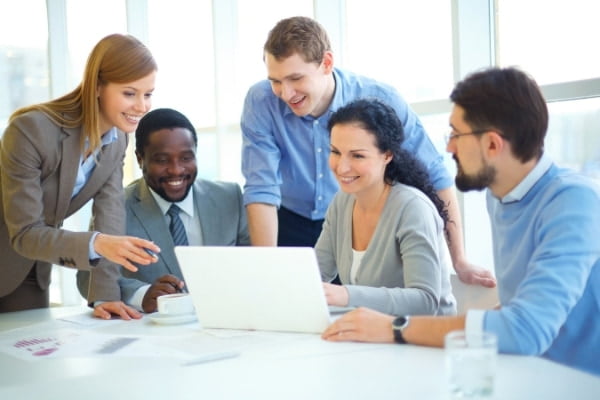 The Foundation level was developed as an introduction to ITIL 4, enabling participants to look at IT services management with a BRAND-NEW start-to-end product offering for designing and delivering technology-enabled products and services on an ongoing basis.
We have successfully moved to ITIL 4 that offers us a critical update of the ITIL framework that provides more than merely enabling advanced process-oriented IT delivery. Our team can now experience the strengthened relationship between IT services and business values that allow us to serve our clients better.
As of now, we are pleased to leverage the ITIL Four Dimensions Model updating the old 4P's model with:
Organizations and people
Information and technology products
Partners and suppliers
Value streams and processes
As we pivot the power to our clients with breaking technology silos, ITIL 4 enables us to better evaluate the costs, impact, risks, and value associated with the entities listed above.
ITIL 4 structure provides a set of seven guiding principles that we at CSE are adamant to practice so that we drive value to our clients. We are sure to leverage these guiding principles in critical IT decision-making and help IT administrators create their plans that get things done for our clients seamlessly.
Value-Focused – The first guiding principle of ITIL is that it will help us to focus always on value for business through the efficient management of IT services, whether directly or indirectly so that we can help customers in a meaningful way.
Higher Visibility for Collaboration –Team members, stakeholders, and collaborators are encouraged to promote transparency and visibility of IT operations. Increased visibility facilitates communication and collaboration between teams, encourages project and process owners to gain valuable feedback and perspectives, and helps to eliminate redundancies and knowledge or expertise silos from across the company.
Feedback progress – Significant changes and improvements are always the sources of big issues that are impossible to quantify or fix. Being a progressive business partner and now the ITIL 4 practitioners, we are poised at tailoring methods to assess project paths, redefine processes, and collect feedback to prevent any client dissatisfaction. Our team at Computer Solutions East is prepared to further improve our strengths with feedbacks and tap into planned improvements that drive performance.
Building on Current Structure – ITIL 4 encourages organizations not to abandon their existing structures. Therefore, we at CSE are ready to retain our current abilities and keep them flexible to adjust the client's needs by tapping into the new ones when necessary.
Think & Work Holistically – We are also ready to leverage the fifth guiding principle offered by ITIL 4 that helps us exercise greater control to incorporate our IT practices into the global value system. That is why we are allowing businesses from across the globe to stay on top of their game as we help them function with transparency, be it operation, subprocess, or risk-involved process.
Leap forward with us as our team lets you leverage a meaningful business synergy powered by ITIL 4. Touchbase with our IT experts today to get started (914)-355-5800 
Share This Post