How can businesses mitigate security vulnerabilities with Robust IT Patch Management?
Why Should Businesses Consider Patching?
Patches are intended to fix a vulnerability or defect found after the release of an application or software. IT Patch Management services enable several patches as Computer Solutions East pivot key resources on official patches for hotfixes, point releases, security patches, and service packs.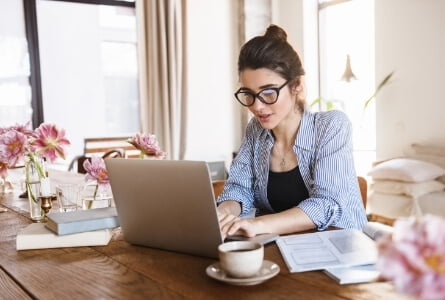 To be effective, these patching solutions must fit your organization's specific business needs and risk profile. Understanding how each unique solution evaluates risk helps businesses develop more educated risk management strategies and ensures that security needs are addressed.  
Unpatched software will make exploits a vulnerable target for the system. A crucial aspect of IT operations and security is software patches, and they should be managed well to avoid business vulnerabilities.  
Ensuring Security Patch Management for Cybersecurity & Risk Mitigation
Once a vendor releases a patch, it should be implemented promptly consistent with its exposure to the security flaw and the level of cyber risk against which the business wishes to protect itself. Security updates provided by IT patch management services deter hackers and cyber-criminals from leveraging possible security vulnerabilities. Imagine if your records, servers, and computers are all encrypted by a hacker for ransom. Does your team have the requisite tools, skills, and backups to keep your company going?   
Therefore, the enterprise must understand how important an effective patch management procedure is for your company and whether the dedicated managed IT support services customers and customers' cyber protection.  
Defining IT Patch Management Strategy 
As with most security program components, patch management plan governance comes down to risk tolerance and risk management to an acceptable level for the business.  
This is critical to understand since risk tolerance strongly correlates with the timeliness of patching needed for a particular business. Patches should always be deployed as soon as feasible, but since resources available to conduct the necessary testing and rollout are constantly limited, categorizing patches according to the risk they pose aligns with resource allocation and risk reduction.   
Therefore, it is crucial to look at the most significant ransomware attack in history worldwide and see how important IT patch management is for dedicated managed IT support services to its survival and operational success.  
Why should you work with an IT Patch Management Partner?
A solid IT patch management process is an essential prerequisite for any organization of any scale. Unfortunately, most organizations do not have the skills, software, or mature processes/systems to protect their infrastructure efficiently. First, it is critical to first identify the threats that offer the most risk to your firm before selecting a cybersecurity solution. This will assist you in determining which dangers are manageable internally and which require a cybersecurity solution. The industry in which you operate will also influence the solutions you choose since you will need to ensure that the IT patch management team adheres to industry-specific regulations.  
It is almost a difficult job to validate and apply patches manually. You will need to prioritize servers, workstations for the staff or third-party apps as a part of IT Patch Management services. Here, you need to work on fixes for protection and manage upgrades for compatibility. Then, you will need to keep track of the applied patches as well. For every IT team, these are tough questions. IT teams struggle to keep the new operating systems, databases, and third-party software up to date on-site, data center, and cloud infrastructure.  
Without the right investment in people, procedures, and technologies, a company will quickly fall behind necessary patches that meet safety and enforcement needs. Several SMEs collaborate with IT support guys rather than push stressed IT, teams, to upgrade vital systems manually. As a Managed Service Provider (MSP), we have the experience, software, and mature systems in place to protect your infrastructure effectively through time-tested IT patch management processes, which have grown over 13 years.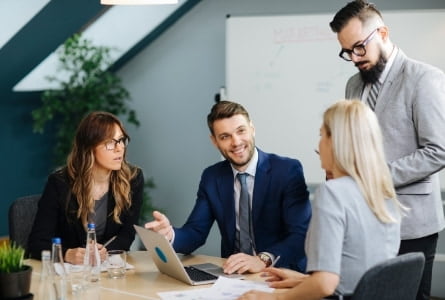 To ensure the entire network of computers, databases, servers, software, and systems remain secure, we develop a comprehensive IT patch management policy. The use of IT patch management tools can help automate worldly processes and have our engineers ready to intervene with people. Your organization stays up to date with the latest features, protection, and capabilities provided by applications and OS vendors, contributing to increased employee efficiency, safety, and compliance. 
At Computer Solutions East, we provide a full suite of cybersecurity risk management solutions that enable you to take a strategic approach to portfolio mitigation. By utilizing our self-assessment skills, you may obtain an outside-in perspective on your organization's cyber health and gain a better understanding of the dangers inside its IT infrastructure.  
Additionally, we provide vendor risk mitigation capabilities that help your business continually control and maintain third-party risk. By assigning each vendor a letter grade, you can immediately analyze their security posture and the danger they bring to your organization. Having current threat intelligence is critical to a risk management program's effectiveness. 
Share This Post