How Small Businesses Are Leveraging Unified Communications
Businesses looking to update their business processes in an approachable, inexpensive, and secure way are moving to centralized communications (UC) to optimize their information systems. UC is now more affordable to implement than ever, and its versatility appeals to market owners who were previously hesitant to embrace emerging innovations.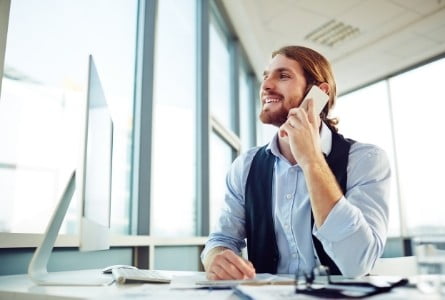 Small companies realize the value of a messaging approach that expands a business phone system's capability well past the office desktop and traditional dial tone. Unified Communication as a service provider enables a strategic edge for enterprises. It needs a centralized infrastructure to handle various communication lines, increase productivity, and allow smaller businesses to leverage services that make them look more significant and more strategic to their customers.  
Consider Unified Communications as the Swiss Army knife in communications for small businesses. 
What are unified communications?
When you combine everything you need to communicate into one structure, UC helps you to handle it all in one command rather than to various layer components on top of each other. It connects multiple forms of computer technology, including Instant Messaging (IM) and video conferencing, using Voice over IP (VoIP) as a part of unified communications voice services.  
It is possible to bring together small and medium-sized enterprises with unified Communication and communication-challenged organizations because of a simple, elegant Unified Communications solution.  
The primary benefit of updating your business' current phone system to provide a Unified Communications solution is a lower cost of ownership. And small businesses can look forward to significant benefits with a Unified Communications solution. Today, Unified Communications has these five considerable business advantages for many companies. 
What can be integrated?
No type of Communication is excluded. This involves voice communication in all its forms, including phone voicemail, video conferencing, and the like. Likewise, integrated real-time features such as call filtering and call conferencing should be on the list. The argument here is that just as in-of-the-the-moment data services and transactions, like e-commerce and online banking, are used in a UC system. 
What are the benefits of UC to small businesses?
One of the most apparent advantages is that you have a single, scalable communication infrastructure to simplify, improve and handle all components easily. 
Features can be quickly extended or reduced to suit the company's needs. Additional advantages include: 
-       Hypermobility 
UC allows you to access the files from various smart devices, including computers, smartphones, and tablets. This means they can design your office setting and interact with customers from any place. This creates an entirely new universe of possibilities for real-time Communication and remote work with the unified communications service provider. 
-       Improved productivity 
The call information, call routing, and other communication features contribute to productivity. It is important to note that web and video conferencing lets you have real-time interactivity and better collaboration. There are also long distances between scattered teams. 
-       Real-time updates 
Real-time presence notifications allow users to share their position and contact details — if you approve this feature's usage. This way, you will receive the required information from the appropriate source as you need it. 
-       Single point of contact 
Specified communication points ensure that stakeholders can contact you by email, phone, SMS, or other means, regardless of whether they are using a softphone, an IP phone, email, or instant messaging. 
-       Reduced costs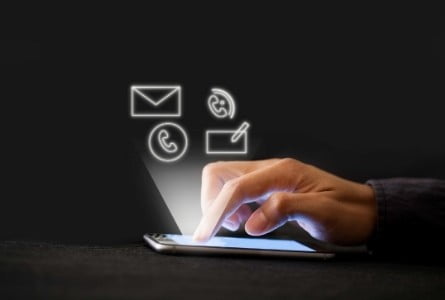 UC avoids travel expenses and cuts phone costs by making calls over the internet. Additionally, it eliminates the need for costly on-site hardware, as a single UC server maintains connectivity through the information mentioned above exchange. 
This covers both initial device costs and long-term costs that contribute to a positive Return on Investment, reducing a large portion of the dial tone distribution costs. When shopping for a price of the unified communications service provider. Unified Communications solution is essential to understand the software license costs and check that all Unified Communications functionality, such as video conferencing, instant messaging, and appearance alerts, are included in the system's price and are not considered optional. You will save thousands of dollars by encouraging employees to work from home and providing them with softphones. 
For everyday work, it's just a question of time before digital Communication becomes the standard." Let us tell you how UC or VoIP can revolutionize your business. Our responses and ideas will be tailor-made to suit your business needs. 
Share This Post