The Consumer Features Are Now Readily Available in the Microsoft Teams
Beginning today, Microsoft is making several previously promised "personal" capabilities for Teams generally available. The functionalities are now available on desktop, web, and mobile platforms for Teams. On Monday, May 17, Microsoft launches new consumer-focused Together Mode sceneries for Teams users on the desktop and web.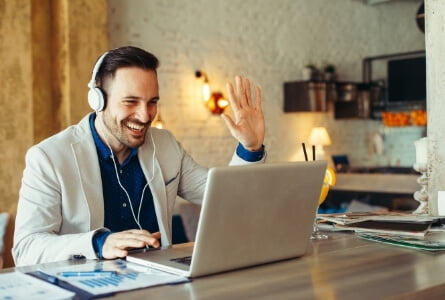 Microsoft said last year that it would be expanding the personal/consumer capabilities available in its Teams product across platforms. Microsoft teams managed services are betting that users would find Teams handy for managing social gatherings and calendars; messaging and video chatting with pals; and allocating and tracking talks. Microsoft officials have made no indication that they aim to replace Skype with Microsoft teams managed services shortly. 
Among the innovative capabilities transitioning from preview to public availability today is the opportunity for users who do not use Teams to engage in group conversation through SMS. Two-way SMS is available in the United States, Canada, and Mexico and is partially open in the United Kingdom, India, Brazil, and Columbia. Officials stated that they would roll out this function in "phases." 
Additionally, officials stated that they intend to provide a polling tool for Team's consumer users "in the coming weeks." Microsoft corporate vice president Liat Ben-Zur says these features for Teams are built to get you closer to the people you care about and make communication easier, whether coordinating family plans or discussing new ideas and projects.  
Millions of workers worldwide are already familiar with Microsoft teams managed services and effective communications and collaboration platforms. We spend a considerable portion of our time working with people beyond the workplace. Indeed, families tell us that they want Internet tools that help them connect, organize, coordinate, and share. 
Here is what is new in Teams
Videoconferences. 

Together mode, which Microsoft teams consulting services refers to as a "critical part of Teams," now supports calls to family and friends and includes additional virtual spaces such as a family lounge, coffee shop, and summer vacation. Additionally, Microsoft teams managed services provide personal calls feature live emoji replies and GIFs, video call links that anybody may join, and a call capacity of up to 300 people.

 

Conversations. 

The Teams Chat interface now includes the ability to add users using their email address or phone number. Additionally, individuals who do not have access to or desire to use Teams can engage in Chats using SMS texting on their smartphones. You may create shared to-do lists, give tasks to anybody in chats, transform conversation messages to tasks, and vote. Additionally, Microsoft teams managed services will have each chat that receives a dashboard view that organizes the content provided, such as photographs, files, weblinks, shared tasks, and future group events.

 

User Lifecycle Management. 

Users may now manage their entire lives in Teams rather than maintaining several apps and services. However, Microsoft notes that it keeps personal and work-related details separate to help you maintain a healthy work-life balance: each account's documents, contacts, conversations, and other data are kept separate when using Microsoft teams professional services, so you can switch between them by tapping the profile icon at the app's top.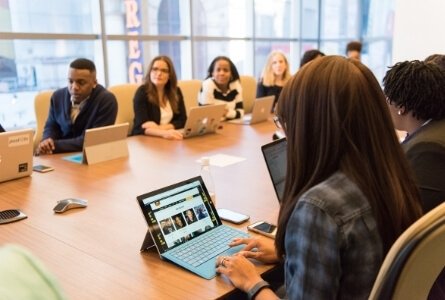 Teams already have Teams Together Mode, which is helpful for businesses to enable real-time video conferencing for their employees. It is meant to make individuals feel like they are all in the same place, regardless of their physical location. You may give your features to Teams for free. If you have a business Teams account, you may set up a personal Teams account linked. There are three options for people who don't have Teams already: Download the iOS, Android, and desktop applications, sign up or start using Microsoft teams managed services utilizing any web browser. 
You can find these new consumer features in Teams on desktop, mobile, and web, which are now free and available worldwide. Once you have signed in, click the profile symbol, and you will be on your way. By using the Teams consumer, Microsoft offers individuals the opportunity to chat to someone one-on-one and chat to a group of 24 people for free. Group calls allow up to 100 individuals to connect in real-time with each other for an hour at no cost. For the time being, Microsoft is loosening these constraints due to the epidemic, and those groups with 300 members or fewer can have unlimited group chats with up to 24 hours of speaking time. 
Share This Post