An Introductory Guide for Direct Routing with Microsoft Teams
Businesses attempting to change their communication solutions face significant obstacles due to the isolated existence of the modern workplace with direct routing with Microsoft Teams. Since many employees can now operate remotely, conventional business telephony systems are no longer adequate. By implementing an integrated collaboration framework such as Microsoft Teams, companies can provide unified connectivity to their users regardless of where they operate.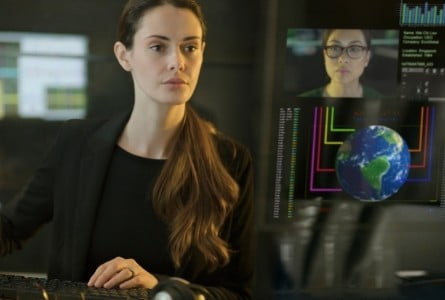 Microsoft Teams is the central center for teamwork in Microsoft 365, bringing together meetings, talk, calling, and communication in a unified platform. Additionally, Microsoft Teams can be used as a completely functional business phone system (PBX). 
Microsoft Teams Calling supports traditional phone system functionality such as call answering and initiating an integrated dial pad, call keeping and retrieval, call forwarding and synchronized ringing, call history, phone number, and emergency calls. 
Organizations can use direct routing with Microsoft Teams as a PBX in one of two ways: using a pre-configured Microsoft Teams Calling plan compatible with the rest of Teams' features or using Direct Routing. 
What is Direct Routing with Microsoft Teams?
Microsoft Phone System Direct Routing enables you to connect Microsoft Phone System to a supported Session Border Controller (SBC). This feature in Microsoft teams desk phone allows you to configure communication between the Microsoft Teams client and the Public Switched Telephone Network (PSTN). 
A Session Border Controller (SBC) is a dedicated system that safeguards and controls IP traffic flows. Additionally, direct routing with Microsoft Teams protects by defending from Denial of Service (DoS) and Decentralized Denial of Service (DDoS) attacks, preventing toll fraud and service theft, and encrypting signaling is critical in using Microsoft teams for the phone system.  
SIP Trunks are links between a business phone network, the internet, and the public switched telephone network (PSTN). SIP Trunks are needed to link your PBX to the public switched telephone network (PSTN). 
Who should use Direct Routing with Microsoft Teams? 
Direct routing with Microsoft Teams is an excellent option for companies who want to take advantage of Microsoft Teams' reliability and communication capabilities but have specific circumstances that necessitate connection to a third-party telephony provider: 
One of the organization's locations does not have access to the Microsoft Calling Plan. This is a frequent stumbling block for multinational corporations. 

The company needs connectivity to third-party analog circuits, call centers, and so on.
Additionally, businesses with restricted IT support bandwidth can benefit from external telephony provider support. A managed work phone solution simplifies the integration process and enables a smooth transition to Teams Calling. 
There are several excellent options available to customers looking for a completely operated, device-as-a-service-based, hosted SBC/Direct Routing solution that includes monitoring, management software, and reporting. These technologies, coupled with direct routing with  
Microsoft Teams allow integration with additional devices and applications, such as call recording, image sensors, and call centers, to improve the service further. 
Advantages of incorporating Direct Routing with Microsoft Teams? 
Direct Routing in combination with Teams Calling offers many significant benefits:
Unified communications platform: By integrating your organization's internal and external communications, you can provide your users with a centralized platform for chat, meetings, calling, and file sharing.

Calling and Teams features: By using Teams as your PBX via Direct Routing, you can take advantage of all of Microsoft Teams' inherent features (file sharing, Office 365 software integration, video meetings, and more) while also leveraging a breadth of PBX features such as call transfer, queues, auto-attendant, location-based marketing functions, simultaneous ring, and Microsoft Teams Rooms.

Work from anywhere while communicating and collaborating seamlessly: Direct Routing with Microsoft Teams enables you to work from anywhere while sharing and collaborating seamlessly. When people use Teams as their business phone, they can make and receive calls from a landline phone,

Team's

client, and mobile devices.

 

Cost and time savings: Using Teams Calling with Direct Routing will result in considerable cost savings for your company regarding licenses, call rates, and IT support.

Keep your existing numbers: Direct Routing enables you to retain your current numbers while assigning any new numbers you need. This will save you time and money and ensure that your existing phone numbers maintain their continuity and identity.

Provider flexibility: Direct routing with Microsoft Teams Calling enables you to choose your preferred provider to handle and host your business phone system, giving you increased power and flexibility over your communications.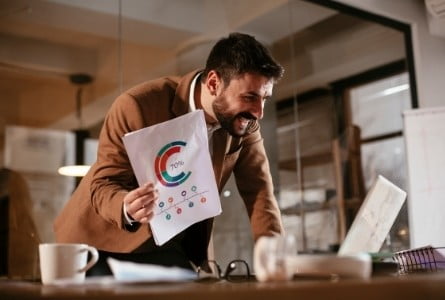 What licenses will you require to use Direct Routing with Microsoft Teams? 
Although businesses that use Direct Routing with an external telephony provider are not required to purchase a Microsoft Teams Calling plan, they will require the following licenses: 
A Microsoft Cellular Network License for each person who requires the ability to dial a PSTN number from the business phone. This requirement can be met with an Office 365 E3 or E5 license.

To include external participants in scheduled meetings, a Microsoft Audio Conferencing license is provided for direct routing with Microsoft Teams. This is available as an add-on to the E3 license or as part of the E5 license.
Additionally, organizations that use Direct Routing will incur costs for their telephony service provider's calling plans and the expense of the Direct Routing solution, which varies depending on the provider and model selected, such as on-premises SBC, completely hosted, or controlled. 
There is a good chance that companies will have to adapt to operate in the new and highly connected, and that means giving employees the ability to get things done in a fast and flexible manner regardless of where they are located. All the calls, chats, and other communication functionality are handled efficiently using the Microsoft Teams platform. 
In direct routing with Microsoft Teams, workers will use PSTN networking when accessing Microsoft Teams' seamless communication and collaboration capabilities with their organization's phone carrier. 
Share This Post