Stronger Customer Service is the New Normal
After a few months of shelter at home, tremendous business losses, and high unemployment, businesses worldwide are reopening cautiously. It is merely inhuman to go out again if it is business as usual and strike a sales deal or push the reselling. Perhaps, this is the time for businesses to drive innovation and give an excellent ear to customer needs.
A robust customer relationship between any successful organization and its customers is established over time, nurtured by frequent communications, and enabling convenient-driven points of contact. The Covid-19 pandemic has taken a toll on the sales team no matter the industry. Gone are the days of hard-selling and upselling. It is about time that enterprises become good listeners and drive business through empathy. The new normal, which includes remote working, has made it difficult for businesses to deliver the desired customer experience (CX).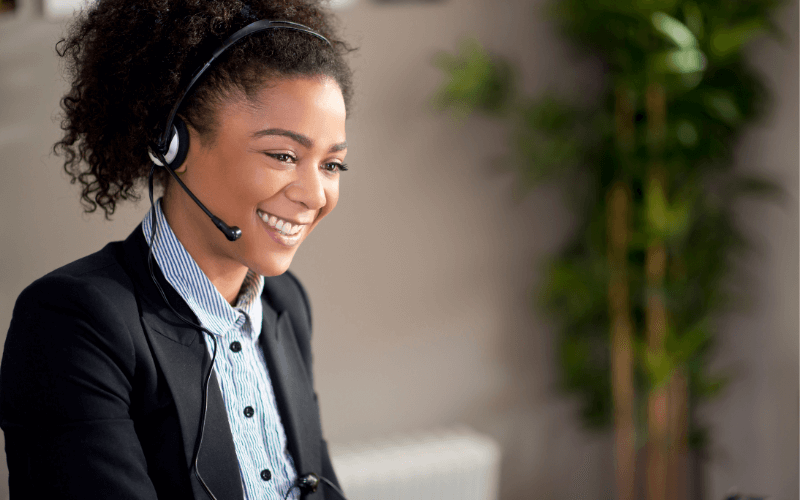 The time has arrived for key CXOs to pivot resources for meaningful and engaging customer service. That will be the critical business differentiator in modern times.
Striving for Excellence in Customer Service
Getting into the new normal is synonymous with agreeing to the best customer service. These are when customers need high-speed information, making customer service, and the employees who provide that service are highly critical.
Consumer service is fundamental to business longevity at any given time. But now, this service moves beyond the scope of just offering help and demands better customer relationships and smarter customer intentions. The frontline of customer service is both – the first line of protection and your critical early warning system.
Customer service managers now need to be professionals in customer service and consider data collection, synthesis, evaluation, and delivery. Every customer interaction is a vital data point – an opportunity for a valuable customer to learn something.
Businesses have learned many lessons from the pandemic. One of the most significant lessons is that the current customer service role is a lucrative core with a significant effect on customer satisfaction and future goals. Therefore, it gets critical to learn new ways to listen to your customers and extend more significant support beyond just usual services.
Identifying Customers' Core Requirements
There are some sensitive customers whom you cannot write off. Be it too optimistic or highly pessimistic, you need to cater to both. But one thing is sure, these customers with deep emotions are the ones who are more likely to do business with them again and again.
The quality of service you offer gives you the marketing edge to stand out amongst the rest. This means offering them 24/7 IT support is an excellent way to say that you care. And once you have that, make sure you are catering to their core business requirements that matter to their daily work.
Customer service jobs are imperative in the modern world, which means that it demands attention to what it takes to win our customers' love, loyalty, and respect.
Effective customer service begins with an extensive customer service definition. Present concepts are based on fulfillment or surpassing the consumer's wishes, customer satisfaction or delight, and complete delivery. While these are essential requirements, they are not enough to ensure success.
Note that most people's patience levels are much lower than average. This does not surprise me with having to unexpectedly operate from home while still seeking a home school for children and coping with a wide range of new regulations.
The Covid-19 pandemic has led to more anger around, which can quickly boil over in a service provider's direction if it does not fulfill its obligations. Ensure put your empathetic best when dealing with customers amidst the pandemic. Factor in his/her life before providing the IT managed services and ensuring there is no dissatisfaction regarding core business activities.
The Trust Factor
Psychology buying is heavily skewed towards trust. The aim right now should be to use any opportunity to create trust. Finalize the process of customer support to build trust. Do this to ensure consistent progress by blending in trust with competency and character.
Trust is a feature of ability and character. Competency is to consider needs and find solutions that function within the consumer service's context and constraints. Character is about the opportunity to recommend a solution in the best interest of the consumer. Customers need to trust the business based on the character and competency that they see. And that is when they will put their trust, which can enhance the business's services.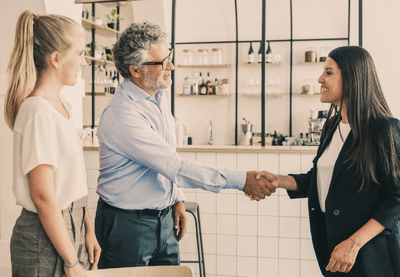 It is ideal for the CX team to get the right training for building trust amongst the customers. The goal should be to drive investment in building customer trust rather than in upselling or marketing.
The most successful way to create trust is to provide services where there is a lively alignment between the company's core competencies and customer needs.
Comprehending Customers Better
Treat every customer equally but pivot your critical resources for your significant clients for effective resource prioritization. List all the primary services you offer to maintain that customer's confidence. Once you understand them, know what they need to carry out significant business activities.
Include benefits over and above the standard, including cost, efficiency, amount discounts, distribution, problem-solving — list all. In a separate column, write down how good or bad the main rival delivers the same services.
You have a decisive competitive disadvantage when you do not know what services your chief competitor offers, significantly extra benefits beyond the norm. If times are rough and customers cut orders, it may be yours to go or trim first. Add any services that your main competitor does not have to the list. You will need to shift your goalpost to higher customer satisfaction and get timely feedback for the services.
Computer Solutions East relies heavily on customer service to create a lasting relationships. Our keyword to success is trust. Based on that, we are driving a problem-solving mentality and blending it with relentless efforts to unlock business success.
Share This Post