How CSE is Helping Clients Innovate to Succeed 
In today's increasingly competitive market climate, innovation is critical to your company's survival, mainly when consumers grow more challenging and sophisticated. Companies need a competitive advantage to succeed and stand out, which is only possible by introducing a digital transformation customer experience. Innovation will give you a competitive advantage by increasing your efficiency, growth, and profitability. According to a BDC study of 4,000 Canadian companies, about a fifth of small and mid-sized firms are expected to invest in innovation in 2016.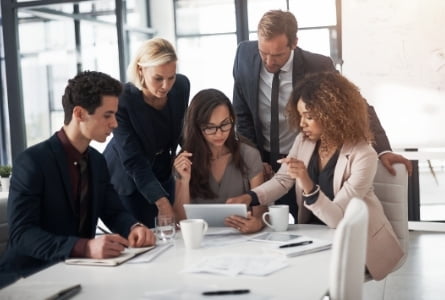 Innovation doesn't need to be a game-changing advance. It can take the form of minor, gradual changes in every part of your market to ensure a robust enterprise digital transformation. 
Here are four concrete benefits innovation can bring to your company.
1. Improve business sales and client interactions
If your goods and services are not enhanced, you will risk losing clients to more creative rivals. It is better to spend time and resources in creativity that adds value to what you offer with digital transformation for a customer experience that drives more sales. 
You can start by simply examining consumers regularly to find possible product changes and set up the experimental team to lead your efforts as a part of a new digital transformation process. 
2. Reduce expenditures 
Instead of constantly putting out flames, innovation through IT digital transformation will help you minimize waste in your company and place you in a stronger position to concentrate on long-term goals. 
Streamlining order delivery, removing output bottlenecks, and reducing equipment and employee downtime is only a few of the operational performance improvements that clients have introduced. 
The aim is to always be on the lookout for waste-reduction opportunities. Lower prices, higher profit margins, better customer service, and increased competition are all possible outcomes. Such technologies can be identified with the aid of an efficiency specialist. 
3. Boost the company's market share
Now, if you are not forced to respond to shifts, innovation will help you predict market trends and get ahead of opportunities. It can also assist you in standing out from the field. 
Continuously monitoring industry dynamics, listening to consumers, suppliers, and consultants, and learning what rivals are doing will help you leverage digital transformation customer experience that enables spotting and capitalizing on opportunities. 
It is better to be watchful of what's going on in your business in other countries. Studying what major companies are doing in other countries will help you come up with new business ideas. 
4. Improve employee relations
Employees enjoy working in a creative environment. Reduce workplace turnover and increase efficiency by cultivating pride in your products and a desire for your business to be a market leader. Since workers are always a company's best source of ideas, this can lead to even more innovation success. 
Ensure paying attention to what they're doing. Inquire about their thoughts on creativity in all aspects of your industry, including product development, marketing, and performance. They can have invaluable ideas into future ways to innovate using digital transformation services as they'll be grateful for your attention. 
5. The business case for innovation
The distinction between creativity and innovation is necessary to be evident. Innovation is the business implementation and the implementation of the concept successfully. Innovation means bringing something new into the business. 
To improve or replace business processes to increase productivity and efficiency or to allow the company to broaden the range of quality of existing products and services.

Designing new and improved goods and services – mainly to quickly satisfy consumers' evolving expectations.

Add value to existing goods, services, or

industries as a part of cohesive digital transformation customer experience that distinguishes a business from rivals and increases consumers' and markets' perceived value.

 
A significant invention creates a totally new product or service. It is possible, however, to make several small, incremental changes. 
Innovation is an innovative process, regardless of its type. Suppliers, consumers, media coverage, the market analysis conducted by other organizations, universities, and other sources of new technologies can contribute to the production of ideas. Filtering those proposals can help drive digital transformation benefits, thereby deciding which ones to be prioritized by the company and allocating capital to maximize them are the keys to success.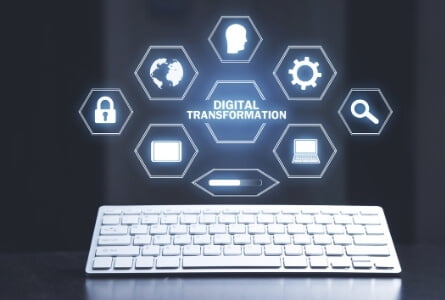 Introducing innovation can help you to: 
boost production

 

cut costs

 

become more competitive

 

increase market equity

 

form new alliances and connections

 

increase turnover and profitability

 
Businesses that fail to innovate run the risk of:
loss of competitive market share

lower productivity and effectiveness

loss of critical workers

steady margin and profit reduction

abandonment.
Customer service is reaching a point of maturity, with companies investing heavily in both personnel and technology. Demand has become more intimate, necessitating a faster time-to-response as well as seamless cross-channel interaction. Customers have different contact styles as well. Expect your consumers to fragment into various age groups as the number of channels grows. Expect your channel preferences to shift based on the situation, method, place, and time. 
Use the marketing department's digital transformation customer experience to help focus your communication and support efforts on the right platforms and the right people. Also, in the modern era, follow the appropriate adjustments to the way you treat customer service. 
Share This Post