Microsoft Cloud for Healthcare: Unlocking the Power of Health Data
As health care providers face increasingly demanding workloads throughout the world, the pandemic's current response continues to be the cause of major shifts in how, where, and when care is provided. Long-term, it has shown the need for fundamental changes throughout the continuum of care. Many doctors face challenges that patients have in obtaining access to the right information at the right time from all sources.  
These challenges reflect the urgency for trusted solutions and trusted partners as the world currently battles potential health crises. 
Today, Microsoft is making healthcare available to everyone with Microsoft cloud's general availability over Azure cloud service. Microsoft Cloud for Healthcare delivers trusted capabilities that enhance patient engagement, empower clinical team collaboration, and improve operational insights. It makes it faster and easier to provide more efficient care and interoperability and security of health data. 
Innovation and Microsoft Cloud for Healthcare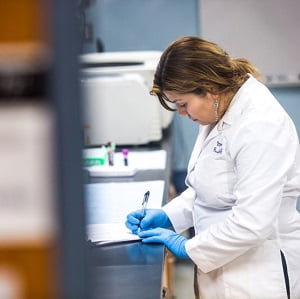 Innovation starts with the Fast Healthcare Interoperability Resources (Azure FHIR), enabling the rapid exchange of data through FHIR APIs, backed by a managed platform as a service (PaaS) offering. HIPAA helps any person ingest, manage, and persist in safeguarded health information in the cloud. The health insurance sector is fast transforming health data to the emerging standard of FHIR. Our Microsoft experts can transform your data into FHIR so you can connect existing data sources like the EHR or your research database. 
FHIR also facilitates the rapid exchange of data via mobile and web environments. Through the FHIR machine integration, Microsoft can help deliver more capabilities faster with Microsoft cloud for healthcare. Cloud computing is one of the five megatrends that the industry can leverage and save time, providing quality health services. 
The other innovation that radically altered the Microsoft Healthcare Cloud was that because of a hackathon event. The Microsoft Health Bot service is an Azure cloud service that allows healthcare companies to build AI-powered virtual health assistants. Also, some chatbots enable end-users to enhance the processes with self-service and cost reductions. 
The Power of AI in healthcare
A dedicated AI comes with built-in healthcare services such as medical protocols and healthcare content from trusted industry sources. The results of using the Health Bot service have yielded great results. Since March 2020, Microsoft's Health Bot has analyzed over 600 million messages, sent 1,500 COVID-19 bots in 25 countries, and served 50 million users. At a time when call centers and emergency departments have been overwhelmed. The Microsoft cloud service provider in NYC has helped many local hospitals to stay updated with guidance. Focus on improving care for their most urgent patients, and obtain real-time information on how their patients are interacting with the bot. 
The Microsoft Cloud for Healthcare team continues to bring innovation to the market. Using remote patient monitoring, the Azure cloud service can help gather and analyze health data within the hospitals' cloud environment. Healthcare applications can use Azure IoT Connector for FHIR to bring patient data into Azure API for FHIR. This information could be used to monitor patients' health, update their treatments, and provide customized care. 
Microsoft DICOM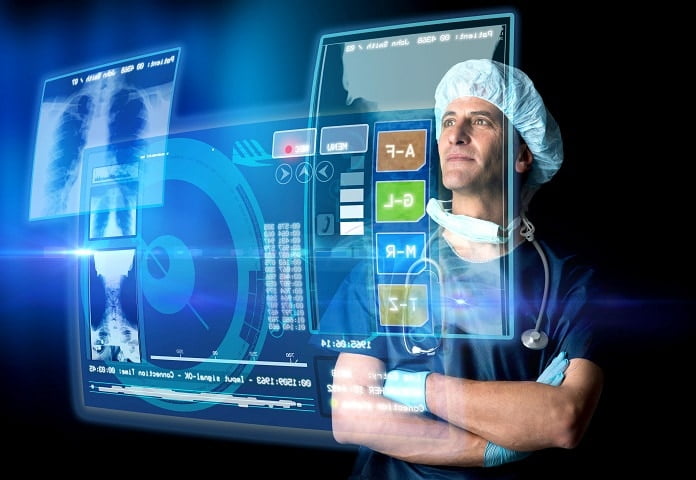 Microsoft recently made public in open-source, this a cloud-based Medical Imaging Server for DICOM that makes a bid to simplify the entire process of medical imaging data provisioning and ingestion. The Medical Imaging Server for DICOM, created with the Azure API for FHIR, enables data reference between imaging and clinical data in FHIR. 
There is also development in Microsoft's imaging server. Imaging data is increasingly important in medicine, and on our quest for patient-centered care, this imaging data often provides the clues that connect the dots in disease diagnosis. It guides the most effective prevention and treatment strategies. 
Text Analytics for Health, a function of Microsoft Azure Text Processing, is an AI service that produces useful insights from unstructured medical information. This health feature can process a broad range of material types and tasks at various points in the medical process. The Azure cloud can function without the need for extensive custom development of custom models using the DICOM. 
Today's healthcare data is mostly unstructured text, such as notes from physicians, medical literature, electronic medical records, clinical trial protocols, and more. Healthcare organizations, providers, researchers, the drug industry, and others face an uphill task identifying and analyzing data. Getting insights from this data will improve healthcare services and using Microsoft cloud for healthcare. 
Microsoft GWAS
Future updates to Microsoft Cloud for Healthcare will focus on precision medicine. The development of genome-wide association studies (GWAS) has led to an increased understanding of disease progression variability and the responsiveness to treatment within an individual. Developing precision medicine strategies targeting genetic variants at both individual and population levels is necessary to effectively prevent, diagnose, and treat all diseases. 
Microsoft's Genomics solutions, i.e., Cromwell on Azure, enable researchers to orchestrate scalable workflows and efficiently manage genomics pipelines and analytics using cloud-based services. The goal is to make data generated by modern genomics technologies actionable and interpret data generated by these technologies. 
Health professionals can now view multiple patient information sources and act with healthcare information using Microsoft cloud for healthcare. 
The recently launched Microsoft Cloud for Healthcare is motivating frontline workers to make the most out of technology. 
Share This Post