5 Things to Consider Before Choosing Private Branch Exchange for on-cloud and on-premise
Telecommunications have developed from a voice-based to a dynamic communication approach. Customers expect companies to communicate using various channels, from online chat to voice and mobile messaging.
The way people interact is growing and evolving continually. The dynamic nature of technology may render any modern system outdated quickly. Your competition is the same race and will move forward by investing in new technologies. How many is whether switching to a cloud-based PBX always provides a competitive advantage, or is there still value in an onsite PBX? Should your business opt for a modern Microsoft cloud-based phone system or rely on on-premise PBX?
The main distinction between a cloud-based phone system and an on-premise PBX phone system is where the telephone system resides globally (as far as servers and hardware are concerned).
The onsite PBX systems are usually housed. They are your go-to communication channels whenever you need to drive conversations within and outside the business. In contrast, cloud-based systems rely on a third-party provider's servers. This also affects who is responsible for machine maintenance.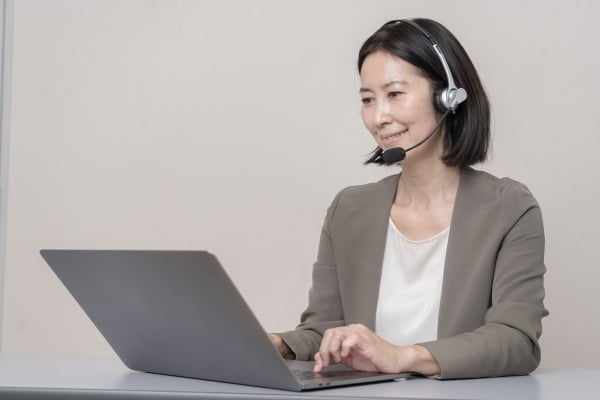 Onsite PBX is the sole responsibility of your IT team because your offices have servers. If something breaks apart, your IT team will fix it; on the other hand, your IT team will manage the process if the system needs an upgrade.
On the other hand, cloud-based systems use outsourced IT. Since you do not own servers, part of your monthly subscription fee is charged by those who provide a business cloud phone system. On the contrary, your IT service provider can manage and upgrade the servers on your behalf for your PBX. The location of the servers and the way they collect data often affect your system's relative mobility.
Cloud-based systems are not fixed phone systems, which means you can access your phone from almost anywhere but are connected to your Internet network.
Which one is the best for you out of these? Should you go for cloud-based telephone systems or on-premise PBX?
It depends on what the company in a telephone system is searching for. Nonetheless, you should consider these five factors when:-
#1. The cost factors
Both the side will have marketing that claims cost advantage. Well, it depends on your requirements since there is no one cost for all systems. Still, here is what you should know.
Onsite PBX system: You will own all the devices, appliances, servers, and syst5ems. When you first buy the device, you usually have an initial capital cost that will gradually be paid off and will begin to depreciate. If you need to expand, you need to buy more equipment, but ongoing monthly costs are limited.
Cloud PBX system: You do not need to invest in devices. No physical space to spare for those. Pay annually for the services to your cloud solution provider in the USA. Some organizations appreciate their system's change to operational costs.
#2. The control factors
The element of control is a genuine consideration. Onboarding a top Microsoft cloud system provider in the USA can assure switching to greater control without additional expenses.
On-site: The team has full machine access, including moves, adds, improvements, or upgrades. Your in-house system can be anything you want with the right engineers on your IT team. But this comes at a cost.
Cloud-PBX system: Companies with little to no IT assistance often feel that everyone is positive in handling the telephone system. As long as the features you want are supported, you can have personalized cloud systems provided to you by the cloud PBX experts.
#3. Higher Flexibility
Those looking to have greater flexibility should opt for cloud-based PBX. On-premise solutions can typically complete all the same functions and deliver the same services, but it can get more complicated when adding or manipulating devices.
On-premise: Your onsite PBX can handle remote users and multiple offices, but it is often more complicated and expensive to alter it.
Hosted: This is where cloud PBX has a clear benefit. A cloud-based PBX allows you to access a single phone system rather than peering together multiple locations.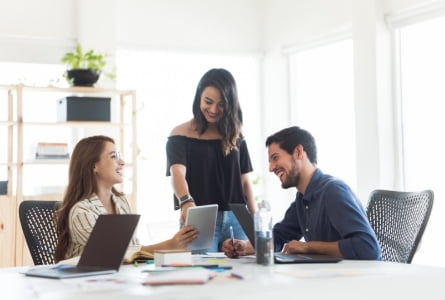 #4. Scalability
If you are a highly growth-oriented business, then you will need to bring dynamism to your IT infrastructure as well. Here's what both have in store for such instances.
On-Premise PBX: The onsite PBX can scale to match your growth; it requires a higher investment of time and resources. You will often have your dedicated team on their toes, ready to cater to the growing business demands.
Cloud PBX: The cloud-based systems, on the other hand, require a subscription upgrade.
So if you anticipate your business growing in the foreseeable future, cloud-based systems are far easier to scale
#5. Remote Working
Since more businesses are moving remote, the coming time will demand arranging PBX systems that comply with modern business standards.
On-premise: As for on-premises PBX, it can certainly handle remote users and multiple offices, but comparing to the cloud-based solution, it may be a little more complicated and expensive. Also, managing the remote workers with on-premise PBX systems is not ideal for your in-house IT team.
Cloud PBX: Cloud PBX system can unify the headquarter with remote offices and a handful of teleworkers by consolidating every employee's phone extension under a single system.
The Final Choice
There is no possible end to the on-premise PBX vs. cloud-PBX debate. Both practical and reliable business phone systems offer different benefits, whereas each system may be a better option for specific communications requirements.
When it comes to choosing between them, there are many things to factor in, such as your business's size, the number of remote offices, the level of your technical expertise, your tolerance for being dependent on service providers, and more.
It can be tough to move your PBX to the cloud when you are accustomed to using the on-premise PBX. For this, you will need a reliable cloud phone system provider in the USA who boasts comprehensive experience in providing quality support 24/7. Step into the modern world of cloud engineering by introducing the cloud PBX system in your organization by speaking to Computer Solutions East experts.
Get in touch to discuss your current PBX infrastructure.
Share This Post