Azure Security has got some new names. Have a Look!
We are experiencing digital and technological transformation at great speed. COVID-19 has expedited secular trends in how we work and live, hopping into new habits that will survive well past the pandemic.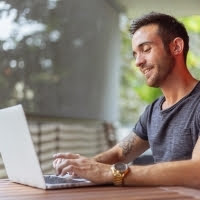 Throughout 2020, as we've evaluated the equivalent of a year of digital transformation every month, it's IT pros and the providers who've guided the new way. When COVID-19 happened to take a sudden shift to remote work, IT providers brought entire organizations online.
Azure Security Centre Standard Edition is now called Azure Defender for Servers.  This helps to monitor and protect your servers with Security Centre presenting the alerts and remediation suggestions for Windows. While for Linux, it uses audits to collect audit records. With Azure Defender for Servers, you get things like Just-in-Time(JIT) VM Access, an excellent product for protecting standard management ports like RDP or SSH, and only having them open when and how you need them.
Azure Security Centre for IoT is now called Azure Defender for IoT.  As IoT becomes more and more something we are introducing to our homes and organizations, we need to ensure we have an appropriate security posture. Azure Defender for IoT can help provide that end-to-end threat detection and analysis.
Advanced Threat Protection for SQL is now called Azure Defender for SQL.  This is Generally Available (GA) for Azure SQL database servers and in preview for SQL servers on machines hosted in Azure, other cloud environments, and even on-premises devices. This product helps to monitor threats such as SQL injection, brute-force attacks, and privilege abuse.
Get more insights into IT technology updates. Stay tuned to our more upcoming updates blogs.
Share This Post