Deliver Better Insights, and Care With Microsoft Cloud for Healthcare
The pandemic situation has inflicted an unexpected misery on the world, leaving people shattered into pieces. The novel Coronavirus has changed the normal living conditions of people across the globe in such a short period. People are getting used to the new normal by following social distancing and self-isolation for protecting themselves from the contagious virus. Technology has become a lifesaver during these hard times by introducing remote work and online classes as a temporary solution for most businesses and educational institutions, respectively.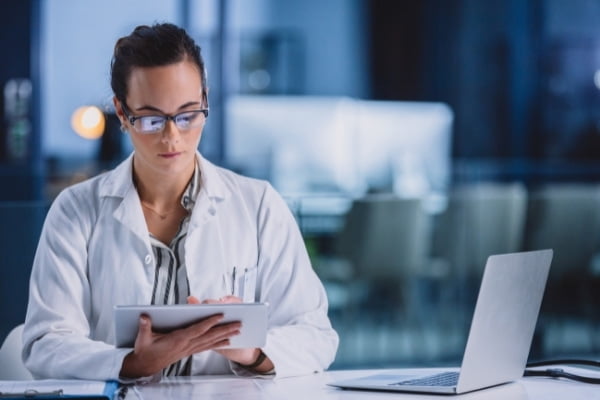 Every industry has been digitally transforming into a virtual environment to avoid a complete closure of the organization. From remote IT work, digital marketing to telehealth, and customer services, all services are migrated to the cloud infrastructure for remotely providing customers every service. The digital world has changed every industry smarter, more straightforward, and accessible to people for managing them through the COVID-19 period. The world will not be the same after the pandemic, and to adapt to the new conditions, a world of remote everything is being designed by significant companies. It is the temporary solution for the seemingly ever-lasting lockdown restrictions.
The COVID-19 outbreak has impacted people in nearly every aspect of their lives and the healthcare system. It is preventing equal access to healthcare facilities at normal business levels and disruption of high-quality medical care to patients (mild or severe sickness). It is imposing pressure on world leaders to find a new and alternative approach to the current situation in the fastest and effective way possible. The only way they could find out is the IT Solution for healthcare introduced by Microsoft Cloud. Microsoft has always been leading the way in supporting their customers and people of the world in their time of need.
Microsoft Cloud for Healthcare:
Microsoft has launched its first industry-specific cloud solution, Microsoft Cloud for Healthcare, which has given a six-month free trial for public preview. The Microsoft Solution for Healthcare integrates the existing and future technologies to get top-notch results for the current pandemic situation. They have high capabilities like automation on high-value workflows, data analytics on important data information to enable their users to get a precise and productive insight to put into action. The new Cloud for healthcare is a customized package that needs the hour applications like Microsoft Azure Services, Microsoft Teams for data security, and communication of businesses, respectively. The Azure Cloud has been competing with the Amazon Web Services (also a cloud-based app) and now has a little edge over the other. It helps healthcare organizations to involve in more ways with the patients and gives them an enhanced working environment with more actionable results.
Microsoft Cloud helping during COVID-19:
Microsoft Cloud is a cloud-based IT solution for healthcare that can minimize the workload for all healthcare organizations in this tiring period. The services include improving patient engagement, extending the healthcare partner ecosystem, enhancing overall operational efficiency, robust security, reliable services, and providing health team collaboration. The medical professionals were given communication applications to keep in touch with the patients for the aftercare responses and regular follow-up on their recovery. Microsoft introduced the healthcare bot service for assisting and relieving the strain on medical professionals during non-emergency times.
Microsoft Teams has introduced the Bookings app to allow healthcare members to schedule, organize, manage, and conduct virtual visits to patients for consultations. The telehealth services that have been launched in recent times are similar to the Bookings app but with the facility of sending alerts to patients to go to their medical appointment through emails. It can send customized emails on any device (desktop, iOS, or Android) on the Teams application. The Microsoft Azure Backup Service keeps a record of every patient's files and information for giving the medical professional a clear history of the patient's health. Microsoft Cloud allows patients to manage appointment bookings, get reminders, bill payments facility and record, and other details across various devices.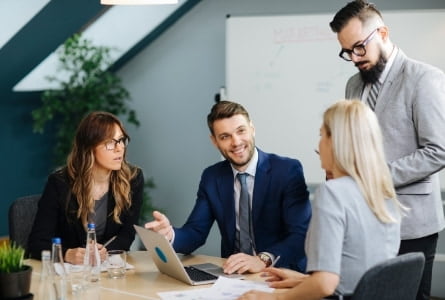 The futuristic features of Microsoft Cloud:
Microsoft Cloud for healthcare has incorporated Artificial Intelligence (AI), machine learning, cognitive computing, and the Internet of Things (IoT) capability into the application for generating excellent outcomes. Microsoft's Dynamics 365 can be used for setting up separate care plans for patients or groups of patients. The medical professionals can use the application to reach out to patients who require care management programs along with secure virtual visits and remote health monitoring using Azure IoT. The IoT application will receive data from the patient's medical devices for complete monitoring in real-time and alerts the medical professionals in times of emergencies or rapid escalating human factors. Power BI and Teams are integrated to develop applications for organizations that can work swiftly without typing tons of code or doing weeks of work. This can help many health organizations to streamline their response to COVID-19 and aim for treating patients most quickly and safely possible.
CSE is a reputed company that can redefine healthcare by providing the best patient care, empowered collaboration platforms, secured patient database, robust custom IT products, and reliable services. They also have 24/7 customer support services for solving every user's issues.
Share This Post