Understanding XDR (Extended Detection and Response) in Microsoft 365
XDR stands for Cross-Layered (or extended) Detection and Response. It captures and correlates data across various security levels, such as the general network, cloud workloads, email, endpoints, and servers. This new tech is enabled by Microsoft Office 365 service provider partners, offering blends detection and reaction processes throughout several different settings.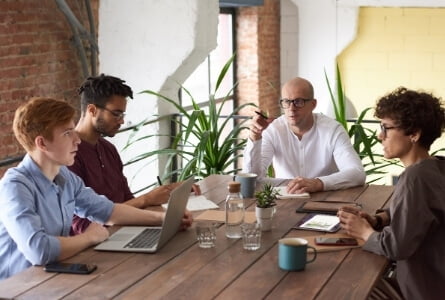 How Does XDR Work?
It's challenging to detect sophisticated cyber-attacks because they hide between silos—many security technologies run concurrently but not necessarily in concert. These threats can eventually grow, spread, and evade detection by the Security Operations Center (SOC), resulting in significant damages. 
Thus, XDR isolates and dissects cyber-attacks based on. It compiles data on each detection and correlates it according to the different security layers. Here, Microsoft Office 365 service provider partners can help identify each layer that represents a distinct attack surface: cloud workloads, email, network, servers, and email. Your XDR provider will detail how their XDR solution defends against certain attack surfaces. 
XDR in Microsoft 365
Microsoft is sure that security operations teams will benefit from highly integrated XDR and SIEM systems. At its Ignite conference in September 2020, the firm announced various modifications to enable advanced security integrations. Microsoft dynamics 365 service providers have applied these unifying improvements to a variety of workloads and devices. 
As a result, Microsoft Defender rose in popularity among security solutions. It unifies all XDR technologies to detect, prevent, and respond to attacks across identities, infrastructures, email, applications, cloud platforms, and IoT devices. They rebranded its existing cybersecurity solutions and added new capabilities, such as further multi-cloud and multi-platform compatibility. 
Microsoft Defender is available in two distinct profiles: Microsoft 365 Defender and Azure Defender, both offered by Microsoft Office 365 service provider partners. 
1. Microsoft 365 Defender
This option enables XDR capabilities for end-user environments, including email, files, endpoints, credentials, and cloud apps. The Microsoft Office 365 service provider partners ensure leveraging Artificial Intelligence (AI) to reduce the workload on the Security Operations Center. 
It incorporates self-healing characteristics for improved and automatic responsiveness. In this manner, you may focus on other tasks within your area of competence. 
Additionally, Microsoft implemented many modifications last September during its Ignite Conference to enable optimum consolidation.  
They offer: 
Microsoft Threat Protection for Microsoft 365 Defender 

Microsoft Defender Advanced Threat Protection for Microsoft Defender for Endpoint 

Office 365 Advanced Threat Protection for Microsoft Defender for Office 365
With Microsoft Defender for Endpoint, you receive enhanced protection against mobile device assaults. Microsoft defender is now available for Android users, and iOS users will soon get it. Additionally, their macOS compatibility adds new threat and threat detection capabilities. 
Microsoft Defender for Office 365 also includes a valuable bonus. If you frequently access the most sensitive and critical information, it protects you from phishing assaults by granting you priority account access. Microsoft Office 365 service provider partners need to have customized work processes that are geared toward defense. 
2. Azure Defender
This product provides XDR capabilities for cloud and hybrid applications, including the following: 
IoT

 

Virtual devices

 

Containers

 

Databases

 
It grew from the features of Azure Security Center and is accessible from within the center. Additionally, the Microsoft 365 solution provider ensure that the Azure Defender has undergone various improvements, including the following: 
Upgrade from Microsoft Azure Security Center Standard Edition to Microsoft Azure Defender for Servers

Azure Security for IoT has been rebranded as Azure Defender for IoT.

Finally, Advanced Threat Protection by Microsoft Office 365 service provider partners for SQL Server has been renamed Azure Defender for SQL Server.
With the supervision of Microsoft Office 365 service provider partners, you can now distinguish between protected and vulnerable resources. As a result, this feature enables you to limit or altogether remove flaws in your systems. 
Additionally, whether on-premises or in the cloud, your SQL server and virtual machines will benefit from enhanced protection. They did not overlook increased container protection, including Kubernetes-level policy management and continuous image tracking in container registries. 
Additionally, the Azure Defender for IoT includes CyberX for enhancing operational technology networks. When 2020 began, the corporation acquired CyberX. It enables you to digitally map your IoT assets within a structure and collect data on devices and vulnerabilities. 
Blending in the Azure Sentinel 
As demonstrated above, the experiences mentioned above enhance Microsoft Defender's XDR capabilities, prioritize alarms, and provide security insights. However, Microsoft Office 365 service providers help you gain visibility into data that comes via your firewalls and other current security measures. 
This is where Azure Sentinel comes into play. This cloud-native SIEM integrates with Microsoft Defender to provide you a holistic view of your environment. Consolidate your XDR data from many enterprise systems in a few clicks.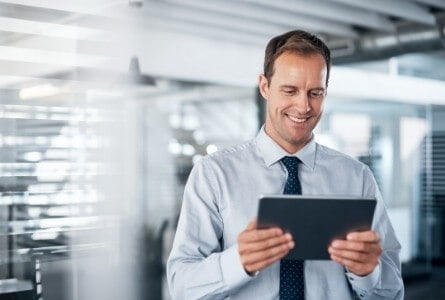 It uses artificial intelligence to collect data from numerous users and resources on-premises and in the cloud. It automates nearly 80% of tasks, allowing your security professionals to spend more time closing policies and programs. 
Third-party Microsoft Office 365 service provider goods may protect you from trigger security incidents. Additionally, competitors' cloud systems, such as AWS, typically produce their own. The Azure Sentinel integrates all these events and signals throughout your whole company, providing you with richer insights. 
Additionally, the Azure Sentinel has gained another Sentinel. You can now seamlessly pinpoint hostile insiders and infected accounts using the new corporate behavior analytics. Additionally, the Sentinel enables seamless threat intelligence management. It has features for tracking, searching, and adding threat indications. As a result, setting watch lists and locating threat intelligence should no longer be difficult. 
Wrapping Up
While security teams try to keep secure from stealthy attacks, XDR systems are increasing in speed. In the gaming business, Microsoft Defender is a game-changer. Because of its additional features, it is now possible for Microsoft Office 365 service providers to focus on catching perpetrators in their game. Additionally, Microsoft thinks companies may benefit from a unified solution incorporating both XDR and SIEM. 
Share This Post