Understanding the Impact of Cisco Bumping up Its Silicon Speed to 25.6Tbps
Cisco continues to accelerate its webscale-class Silicon One systems' performance, adding three additional models this week, including a 25.6Tbps switching silicon that Cisco claims provide 1.7 times the bandwidth and three times the packets-per-second of competing silicon. 
Cisco introduced the Silicon One line of interconnected switches and routers in 2019 as part of its "Internet for the Future" campaign. Cisco's Silicon One family is critical because Cisco aspires to be the dominant network infrastructure supplier for massive webscale and service provider networks. Additionally, the family will help Cisco compete successfully against Intel, Broadcom, Juniper, and Arista.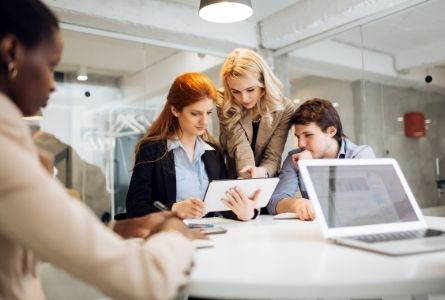 The Silicon One family, which has grown to ten members, is based around Cisco's custom Silicon One chip technology and comprises Cisco 8000 Series carrier-class routers that operate the IOS XR7 operating system. Silicon One's optical routing silicon supports massive non-blocking distributed routers, extensive buffering with high-quality service, and programmable forwarding. 
Since they are programmable, they can be programmed for various applications by enabling managed network security services that do not require multiple. This renders the complex silicon is unnecessary, and components (or silicone) can be built into a single chipset or motherboard chipset. There are two ways this can be done: using a standard and scalable programmable set of APIs and SDKs or through a more centralized code. 
These new members include the programmable 25.6-bps G100 unit, Q211, and Q211. Each G100 operates at the maximum 1.6Mbps rate of the interface bandwidth.  
Cisco generated a completely programmable temporal view of traffic flows by integrating numerous programmable functions such as parsing, encoding, timestamping, counters, meters, histograms, watermarks, and flow analytics. With nanosecond granularity, this configurable infrastructure enables consumers to replay past incidents to gain a proper understanding of their networks' complexities to troubleshoot devices, improve infrastructure, and detect malicious attacks. 
You can make your networks with the help of managed network service provider -as long as you use silicone-networking with white-box vendors. There is no way to tell at this point how widely this capability has been put to use by other organizations. Cisco has begun customer testing of the Cisco Silicon One to ensure a robust Cisco zero-trust security implementation. 
six other Silicon One devices were released in October of last year, including the 64-port  
Q201L 6.4 gigabit 64-switch and the 100-port Q202L 100 switch 
Cisco Silicon now brings higher routing and switching functionality into a single family of silicon platforms. 
By further optimizing our run-to-complete engines' efficiency for switching, we can provide programmability with little to no trade-off in terms of power or output. Additionally, the proprietary processor enables comprehensive and expandable visibility that ensures a zero-trust network by Cisco, establishing the first configurable telemetry processor in the industry. 
Cisco came up with a completely programmable temporal view of traffic patterns by integrating numerous programmable functions such as parsing, encoding, timestamping, counters, meters, bar graphs, watermarks, and flow analytics. With nanosecond (nSec) granularity, this multifunction infrastructure enables customers to recreate past events to gain a true understanding of their networks' dynamics to troubleshoot devices, improve infrastructure, and detect malicious attacks. 
Cisco Silicon One G100 enables customers to scale their networks in previously unthinkable ways, thanks to the industry's first 1.6Tbps interface and a fourfold performance boost over today's deployed 400GE interfaces. The G100's revolutionary packet processing engines allow it to process a single flow at 1.6Tbps.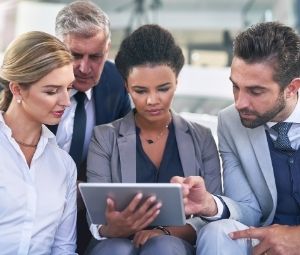 Combining 256x112G high-performance LR PAM4 SerDes with a highly low-power architecture and our device-first silicon design methodology. Users can create a 32x800G retimer-less 1RU system while retaining the ability to use passive Direct Attach Copper (DAC) cables inside the rack, thus achieving a new level of efficiency in their networks. To support large scale-out networks, the G100 incorporates an ethernet Media Access Control (MAC) on each SerDes, enabling customers to deploy a genuinely proportioned 256x100GE architecture using a single piece of silicon. 
The barriers between routes and sizes in the internet sector are being broken down, creating significant industry benefits. Convergence is necessary but not sufficient. Cisco is now creating state-of–art, exclusive, one-of-a-kind, purpose-built applications using the single Cisco Silicon One architecture.  
Enterprise looking forward to building the skills with the right security solutions can get in touch with the certified Cisco services providers. Hiring managed network security service providers like Computer Solutions East ensures better investment that will have a long-term impact on business functions.
Share This Post