How MSP's can fuel your growth in 2021
If there's one thing that the year 2020 has taught us, it's that you never know what tomorrow will bring. However, based on the transformations and developments we've seen so far in 2021, many IT leaders are confident in making the following predictions for the MSP industry. And 2021 appears to be brimming with prospects for MSPs ready to take on new challenges head-on. 
MSPs need to assess their satisfaction with serving as their customers' service providers at the start of a new year. Not that it's a poor or inferior position to play but consider if it's sufficient. Often, on a few main stages, ask if it's enough for businesses to leverage the USA's MSP offerings. 
Customer Need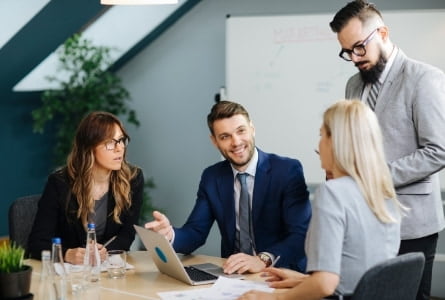 The primary concern of each service provider must always be to satisfy the customer's needs. When we reach 2021, after all that occurred in 2020, we have to assess and address carefully how those needs have shifted. If you have entered 2020, when they are most required, to keep all IT is going for your clients, the entry into 2021 would be different. 
Customers must begin to evolve operations to a new normal which they will never return to. Many businesses discover enormous advantages as someone works from home (WFH) and adopt the leadership displayed by companies such as Twitter at the very start of the pandemic. They don't plan to get everyone back to the office. 
You'll want to help your customers figure out how they can get even more out of the WFH movement. What innovations have they not yet considered that would increase their operational performance even more? Have they made the most out of process automation? Is it possible to get systems integration as a service? What are the latest collaboration technologies? 
Although these are all technology-related discussions and decisions centered around how MSP in the USA operates their company. From trusted business experts to major business strategy and advisors, the position changes. They're counting on you to help them develop their company processes as they navigate one of the most significant pragmatic shifts in history. 
Resilience in partnership 
Can you afford not to make such a change? Is it possible for you to continue as a single strategic contractor? It's best to assume the answer is no. Customers are constantly seeking more from their manufacturers and contractors. Much like break-fix gave way to managed services, company technology partners are now giving way to managed services. 
Recognize the significant benefits that this new partnership will have for you and the training. You can quickly be substituted as the administrator of their computer server. Your understanding of technology is greater than your understanding of strategic thinking. Your rivals have different technical skills, and this is why your MSP in the USA will quickly intervene if circumstances alter. 
Setting Specific Growth Goals 
Not all MSPs want to expand; in fact, nearly a third of respondents to the survey (before COVID-19) reported that they expected to maintain their company's size for lifestyle reasons. However, being deliberate is important: As opposed to MSPs who don't set clear growth targets, those who do see around a two-point increase in annual growth. 
Businesses also discovered a few variables beyond the influence of MSPs in the USA linked to growth—or decline. It includes the following: 
Company size:

 Larger MSPs expand faster than smaller MSPs, as calculated by both worker and client counts.

 
Years in business:

 On the other hand, many

 decades in business are negatively associated with growth, implying that small, new MSPs grow faster than established MSPs. However, since the number of clients and staff balances this, larger MSPs that have been steadily rising do not experience the same drag.

 

Geographical distribution:

 Individual MSPs in the Americas are rising at the fastest rate, followed by Europe and then APAC. Once the service management model becomes popular in APAC, the USA's MSPs are expected to drive faster expansion.

 
Opportunity for the Future as a Strategic Partner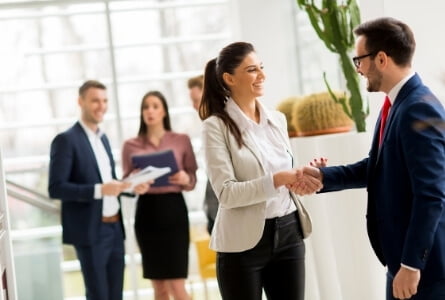 When you take what we've talked about so far and broaden it, you'll see how much rivalry is forming all around you. The rush of migrant resellers to enter the MSP ranks continues, and many are still unprepared for the transition. As a result of the rivalry, the term MSP is being tarnished, making it more difficult for you to gain consumer interest. 
If there's one thing the IT channel has learned over the years, you have to constantly innovate, change, expand, and increase your customers' value. Technology, thankfully, is a blessing that keeps on offering new ways to accomplish this. 
It's unrealistic to expect it to happen indefinitely. When Gordon Moore, co-founder of Intel, predicted that the number of parts on an embedded system would double every year by 1965, he set a target of 65,000 components by 1975. He doubled his estimation to every two years at that point when it came. 
Moore's Law is directly related to our industry's meteoric rise, so we must take this issue very seriously. Although technological advancements must ultimately slow, the creativity and innovation you bring to the table will not. 
Share This Post