The Data Insurance You Didn't Know You Needed: Datto SaaS Protection
In the ever-expanding digital universe, where the cloud reigns supreme, your organization's critical data is at the mercy of an invisible yet potent force—SaaS data loss. Did you know that one in three companies embracing SaaS solutions has reported data losses in the cloud? With a staggering 47% attributed to accidental deletions alone, the vulnerability of your digital oasis becomes all too clear.
Datto SaaS Protection emerges as a crucial player in ensuring the resilience of your data in Microsoft 365 and Google Workspace. This article discusses the crucial role of Datto SaaS Protection in disaster recovery.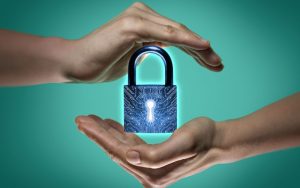 Diving into Datto SaaS Protection
Datto SaaS Protection is a robust solution offering automatic backups and threat defense for Microsoft 365 and Google Workspace. Developed by Datto, this independent solution meticulously replicates data from these cloud-based applications and securely stores it in the Datto Cloud. 
Previously known as Backupify, this cloud backup solution was acquired by Datto in 2014 and has since evolved to offer an array of enhanced features, including malware scanning and phishing protection. 
Protecting Your Precious Data
Datto SaaS Protection protects against Microsoft 365 and Google Workspace data loss. It conducts automated backups and scans for malware, ensuring the safety of your crucial files. With seamless API integration, this tool can back up your data thrice daily or on-demand whenever necessary. 
But it doesn't stop there. Datto SaaS Protection introduces "Datto SaaS Protection+," a comprehensive solution that combines backup with advanced SaaS Defense tools. In addition to safeguarding your data, it actively scans for malware infections and phishing attempts, allowing you to respond swiftly to any malicious activity. With the one-click restore feature, compromised files can be recovered instantly. 
Data Recovery at Your Fingertips
Datto SaaS Protection captures point-in-time snapshots of each user's data, encompassing email, contacts, calendars, and more. In the unfortunate event of data loss within Microsoft 365 or Google Workspace, Datto SaaS Protection comes to the rescue, swiftly restoring the lost data directly to the user's account or allowing administrators to download it to their devices. 
Furthermore, Datto SaaS Protection ensures business continuity. Operating independently from Microsoft 365 and Workspace ensures that organizations can access their SaaS data even during outages, providing seamless operations. 
Understanding the Importance of M365 Backup
The loss of SaaS data is not uncommon, and its impact can be severe. A single cloud folder's loss can hamper productivity and disrupt operations. With the shift toward remote work and increased SaaS usage, adequate data protection is paramount. 
The Perils of SaaS Data Loss
SaaS data loss is a reality, with accidental deletions significantly contributing. 47% of data loss events result from random actions like moving, overwriting, or trashing files. Beyond this, several other causes contribute to SaaS data loss: 
Malware and ransomware:

When it comes to sync-and-share services like Google Drive, they essentially duplicate your local files and save them in the cloud. So, if your local files get encrypted or infected by malware, the cloud versions are also compromised.

 

Overwritten data:

This situation commonly arises when you're moving files or folders, and accidentally, you replace existing data, erasing the previous content. The overwritten data is lost permanently if this mistake isn't noticed quickly.

 

Bad integrations: SaaS data loss frequently happens when third-party apps relate to platforms like Google Workspace or Microsoft 365. This issue can occur due to app problems or integration errors.

 

Canceled user licenses:

Terminating an employee's M365 account might seem reasonable when they leave the company. However, if that user had critical files or essential emails in their account that their successor requires, this data is now inaccessible. This is a common cause of SaaS data loss.

 

Malicious deletion:

It isn't easy to believe that your employees, including those who have been terminated, would intentionally delete your data, but it occurs more frequently than you might imagine.

 

Accidental deletion:

This is the most significant reason for SaaS data loss. Files are deleted unintentionally or because the user believes they are no longer needed.

 
Why SaaS Application Recovery Falls Short
SaaS applications work differently from local servers, and on-site backup systems do not cover the stored data. Most SaaS providers offer limited backup capabilities, with responsibility for data deletion falling on users. In the case of provider-side failures, recovery is only guaranteed in certain situations, leaving users with significant risks. 
Diving Deeper into Datto SaaS Protection
Let's explore how Datto SaaS Protection ensures data safety in two critical cloud services. 
Safeguarding Microsoft 365 Data 
Microsoft is explicit about its uptime commitment but cannot guarantee the retrieval of your content or stored data. This makes M365 backups essential. Datto SaaS Protection secures all data within Microsoft 365, keeping it in a secondary, georedundant cloud. This includes: 
OneDrive: All files, folders, and structures.

 

Contacts: All contact data, excluding photos.

 

Calendars: Events, meeting details, attachments, notes, and more.

 

Mail: Emails, attachments, folders, and more.

 

SharePoint Data: Documents, sites, forms, and more.

 
Backups are automated and happen up to three times daily. The system also detects new users and archives data for departing employees, reducing the risk of data loss when M365 accounts expire. 
Ensuring Google Workspace Data Safety
Google Workspace users benefit from the same level of data protection, which is critical for those relying on Google's collaboration tools. Datto SaaS Protection secures Google Workspace data, ensuring it can be restored even beyond Google's data retention period. This includes: 
Gmail: All emails, attachments, folders, and more.

 

Drive: Documents, files, and folder structures.

 

Calendar: Calendar events, meeting details, attachments, notes, and more.

 

Contacts: All contact data.

 

Shared Drives: All shared files.

 
Like with Microsoft 365, backups occur automatically thrice a day and can be initiated manually when needed. 
Effortless Data Recovery
Datto SaaS Protection offers an extensive search tool, allowing you to precisely locate missing data. Whether it's a long-lost email, contacts, files, or entire folders, the search parameters simplify the process. 
Storage Solutions for All
For organizations with substantial and growing SaaS data, Datto SaaS Protection offers unlimited storage, ensuring data protection as your organization expands. Administrators can also adjust data retention to meet their specific needs. 
A Shield Against Phishing
Datto SaaS Protection can detect phishing attempts in Microsoft Exchange, OneDrive, SharePoint, and Teams. Notably, it goes beyond known threats, identifying zero-day threats that conventional anti-malware systems may overlook. For managed service providers, Datto SaaS Protection offers detailed visibility into detected threats, providing insights into why each threat was flagged as malicious. 
Preventing and Monitoring Threats
With Datto SaaS Protection, you can manage threats according to your preferences. You can choose between Monitoring Mode and Prevention Mode: 
Monitoring Mode: Detects threats without taking immediate action, allowing you to review potential threats.

 

Prevention Mode: Detects and blocks threats automatically, ensuring comprehensive threat defense.

 
Compliance and Data Regulations
For industries subject to data regulations, such as healthcare and finance, Datto SaaS Protection is a compliant solution. It stores data in secure data centers that adhere to HIPAA-compliant SOC 2 Type II standards. This, coupled with data retention control, monitoring tools, audit logs, and uptime SLAs, ensures complete control over data and reporting. 
Continuous Access, Even in Outages
In the event of outages in Microsoft 365 or Google Workspace, Datto SaaS Protection remains accessible. Operating independently ensures you can continue working on critical projects without disruption. 
Why Choose Datto for SaaS Backup
Datto's reputation as an industry leader in data protection is well-deserved. With a robust portfolio, including Datto SIRIS and ALTO, renowned as top backup systems for SMBs, Datto has a presence in over 20 locations, serving over a million users worldwide. 
Datto SaaS Protection stands out in the SaaS backup landscape, offering unmatched protection and features. Automated and continuous backups, robust data protection, quick integration, effortless restore, flexible retention options, and an intuitive UI make it a comprehensive solution for safeguarding your valuable data. 
SaaS applications like Microsoft 365 are rising, and safeguarding the data within these cloud-based systems is paramount. Datto SaaS Protection offers a multi-layered solution, providing automatic M365 and Google Workspace backups while actively defending against malicious cyber threats. It's an indispensable tool for any organization relying on M365 or Workspace. Invest in data security with Datto SaaS Protection and secure the future of your business. 
Share This Post