7 Ways MSP Can Empower Cybersecurity
The increasing frequency of breaches underscores the critical nature of creating an impenetrable cybersecurity plan. Hiring top IT managed service providers can assist you in accomplishing this, but it is critical to partner with a reputable one.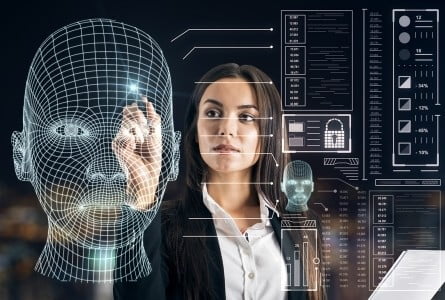 Too many MSPs continue to rely on old-fashioned security solutions and approaches, leaving their clients and themselves vulnerable to cyberattacks. To safeguard your organization, you need a managed service provider (MSP) that takes a multi-layered approach to cybersecurity. MSPs protects your security by delivering the following managed security services:
1. Regular IT health checks
MSPs must be proactive in identifying internal and external risks when it comes to cybersecurity. That is why top IT managed service providers perform annual/quarterly IT health checks to ensure the integrity of everything from your networks to your digital assets. 
Vulnerability evaluations are a significant component of these health checkups. Top IT managed service providers adopt this technique in which cybersecurity specialists conduct holistic approach scans and simulate hacking attempts to ascertain your systems' vulnerabilities. Managed service providers then put these results into a report and make recommendations on future strategies and solutions.
2. Advanced network security
Top IT managed service providers offer a comprehensive solution for network security. It includes next-generation firewalls and intrusion detection and prevention systems that identify and block harmful network traffic. Additionally, we offer managed web application firewalls to guard against assaults on your email client, Microsoft 365, and other web apps. 
Apart from firewalls, we offer content screening, which prevents access to potentially dangerous websites. We'll even scan your system 24 hours a day for suspicious activities — such as abnormally large downloads — and fix the issue swiftly. 
 3. Identity and access management
The duo is another component of our managed security services. With two critical features: multifactor authentication (MFA) and adaptable access control, this app safeguards enterprise accounts and data against unauthorized access. 
The former enables you to supplement password-based user authentication with additional phone callback confirmation or facial recognition techniques. Adaptive access management, on the other hand, allows you to limit access to data and apps depending on staff responsibilities and user locations. If a top IT managed provider is linked to an unsecured public network, they cannot view HR-related papers or access corporate apps.
4. Endpoint protection
Computers, mobile phones, tablets, and other network-connected devices are frequently used as entry points for malware and cyberattacks. Endpoint protection safeguards these devices to keep hackers out of your networks and critical data. It generally entails scanning for and removing harmful programs that may be inactive on company-owned devices. 
When used in conjunction with endpoint security technologies, users receive information on the overall security of their organization's devices. If any devices are identified as high-risk, such as those running unpatched programs, the endpoint monitoring tools implemented by top IT managed service providers can temporarily restrict access privileges till the issue is remedied. 
Additionally, CSE provides a centralized mobile device management (MDM) platform that allows for the restriction of access to rogue apps, the distribution of company-wide security patches, and the remote wiping of lost or stolen devices. This dramatically reduces your organization's vulnerability to a variety of endpoint threats.
5. Email security 
Email is an excellent tool for scammers and spammers to propagate malware, phishing scams, and spam. An IT email security solution empowers IT employees to perform email threat inspections on incoming emails, like harmful URL links and malware-laden attachments. To combat spoofing of company email addresses, you should use up-to-date spam filtering software, which checks all incoming messages and employ domain protections to catch anyone who tries to impersonate a firm email account. 
The strength of email security includes ensuring that all outgoing emails are encrypted, enabling you to implement corporate policies that prevent critical information from being sent to external domains. In addition, your email servers and identities will be protected entirely with robust IT firewalls and enhanced capabilities of managed service providers.
6. Security awareness training
Most MSPs fail to handle the human part of cybersecurity, but our top IT managed service providers do not make this error. We assist firms in designing a successful security awareness training program that is successful as our team ensures customized lesson plans, supplies workshop materials, and assesses employee security awareness. 
Employee training courses cover proper password hygiene, secure network access, data sharing safety, and recognizing online frauds. Additionally, hybrid cloud-managed service providers help conduct phishing simulations and administer quizzes to see if employees retained essential information.
7. Rapid incident response
Despite these security precautions, there is a remote possibility of a security event occurring. If this occurs, cybersecurity managed service providers ensure that your firm is entirely prepared by implementing a security incident response plan. 
We'll walk you through every stage of the process, from incident detection to containment, elimination, and recovery. Being one of the tops IT managed service providers. Our staff will back up your data to the cloud in the event of ransomware or any other significant data loss disaster. More significantly, we'll assist your business in reporting the occurrence to the OAIC and any affected parties, ensuring that you remain in compliance with any business regulations. 
Cybersecurity events can have a catastrophic economic impact on your firm, with repercussions lasting years. Unless you take the required safeguards, the costs associated with reputational damage, legal penalties, and loss, productivity will bankrupt your business. 
Share This Post