3 IT Security Implementations that are a must in Post-COVID World
Since companies have shifted to flex modeling techniques or packed work from home models, attack surfaces have increased. Threat actors target people who are most vulnerable by capitalizing on current events and shifting situations. 
In 2020, a worldwide epidemic spurred digital transformation, as businesses across the world were forced to transition to a remote work environment quickly. In the middle of the mayhem, cybersecurity professionals were caught in the crossfire of safeguarding data while allowing small worker efficiency. While most businesses have adjusted to this "new normal," many security teams struggle to keep pace with the changing threat environment.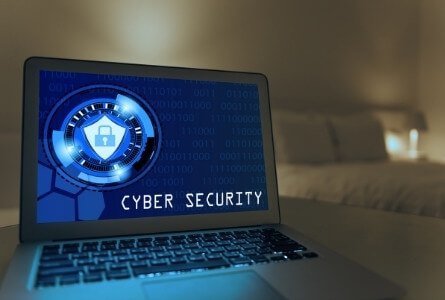 As a result, security threats have increased due to these great discoveries. The threat posed by cybercriminals is on the rise due to alterations in business networking, which has allowed new techniques of exploiting security vulnerabilities to arise. 
The pandemic has unquestionably altered the planet, including cybersecurity. Three unique highlights arise as one reflects on the previous three months in a post-pandemic environment. 
Due to the changing threat landscape, it is important to step up cybersecurity monitoring. According to a recent white paper titled "Cyber Security After Pandemic."  
Let's take a look at four major security developments that will last well after the pandemic has passed. 
Use of VPNs
As remote work becomes more prevalent, many companies rely on virtual private network (VPN) architecture to connect to mission-critical tools and networks. However, the security controls over these VPNs may be insufficient. As a consequence, businesses have shifted away from VPNs in favor of SD-WANs. Numerous SD-WAN vendors have enhanced their portfolios with security features in recent years. By eliminating all traffic routing via a VPN, organizations using SASE strategies gain more control over their computer systems and decrease their networks' load. Additionally, based access control service edge (SASE) systems help network and information safety into a single cloud provider that secures crucial connections and devices right at the edge. 
Preparing and Modern-Day Ransomware Attacks
As ransomware attacks threaten to wreak havoc on businesses, numerous industry efforts are being launched to fight this epidemic. IT network security companies, industry groups, corporate organizations, and the government increasingly collaborate to counter these threats. Expanding the Know Your Customer (KYC) emission standards in business transactions to cover bitcoin transactions is one such proposal under discussion. Because ransomware attackers prefer these payment methods due to their inability to be traced, new regulations may serve as a significant obstacle. Enterprises should vigorously support such initiatives. 
In the future, MFA will assume a greater role in access management control programs. We must embrace MFA's capacity to openly support users' identities before granting them access to critical information if users are geographically dispersed. The company will continue to work with IT network security companies to develop integrated MFA methods that cover all users of all applications on all device types. 
In the future, MFA will still be needed in access control systems. We must agree to provide MFA the capability to increase the security of users' identities before permitting them access to critical data, as the users are distributed throughout the globe. Incorporating everyone's use of all apps and device types into a single integrated MFA strategy will continue to be used by companies. 
Zero Trust Cybersecurity Protocols
Though zero trust had already gained popularity in certain businesses before the pandemic, its acceptance has increased in the past 18 months as IT, and security people seek to move away from outdated technologies, including VPNs that have left some vulnerable networks hackers. 
Apart from the increasing trend among companies, the president's May Biden executive order for cybersecurity elevated zero trusts, encryption, and multifactor authentication to the top of the federal government's security priority list.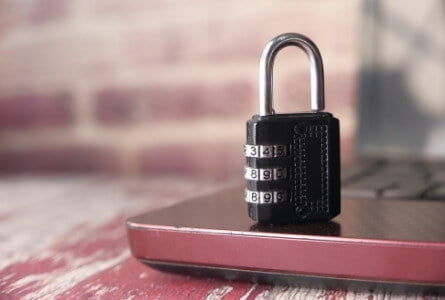 With government agencies being required to embrace this idea, along with some of the reconsideration prompted by the epidemic, analysts anticipate a surge in zero-trust adoption in the second half of 2021. Organizations should actively consider a zero-trust IT network security strategy, which can help guarantee that harm is minimal even if privileged accounts are hacked. The basis of a zero-trust infrastructure is rationalizing apps, identities, access, and roles into a controllable and understood framework. 
Due to the abrupt adoption of remote working and cloud services, many organizations were forced to temporarily disregard key principles of cyber service software. However, now that IT network security teams have surmounted those initial difficulties at the crisis's height, there is a chance to use lessons learned from the pandemic to long-term enhance cybersecurity posture. 
Coordinated action between security firms and the public and private sectors is one of the CTA's and its members' fundamental principles. Adversaries are intelligent and determined, and fighting against more complex assaults is not something that alone vigilante is best equipped to do. Indeed, the capacity to collaborate and enhance threat information sharing is one of the most powerful weapons at our disposal in this continuing conflict. 
Share This Post