How Outsourcing Managed Security Services Can Help Your Business Perform Better?
If you're responsible for cloud security, you take pride in staying ahead of the curve. At the same time, attackers are a concern, numerous other roadblocks to overcome, including intrusions and human error. 
However, if you've been around long enough, you're probably aware that some approaches to outsourcing managed security services that function in today's automated world of information technology. Suppose any of the following cloud security management practices are a part of your day-to-day operations. In that case, it's time to reconsider how you approach a vital component of your organization.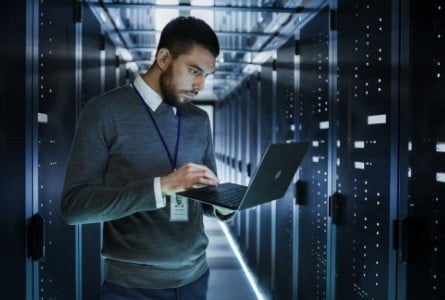 Who doesn't adore a well-designed spreadsheet? The reality is that typical Cisco-managed security services necessitate analyzing several tabs of data in different spreadsheets. Not only may this cause eye strain from all the squinting, but it's also extremely inconvenient, and there are faster, more effective ways to accomplish the task. 
Identification and notification of resource owners to act manually. You adore your end users and the individuals who manage your cloud resources. However, given many separate departments and resource owners inside a company, manually identifying and contacting them to take security actions is a lot of work. As with spreadsheets, you have more important things to accomplish. 
Security issues. SecOps has a massive task ahead of them when it comes to leveraging outsourcing managed security services. They must prevent shadow IT from generating significant difficulties, prevent VMs from becoming zombies capable of wreaking havoc on an environment, and enforce user governance rules. That is not to mention the external dangers that every firm encountered when hiring a managed security service provider. 
Additional compliance tools are required. Traditional compliance technologies lack the capabilities necessary to ensure thorough compliance. It's an even bigger issue when you need different tools due to mandatory standards integrations. 
These are all reasons that constrain cloud security management platforms, putting your entire enterprise at risk. If your cloud security plan lacks visibility or clarity, you're stuck doing things the hard way. 
Globally, the average cost of a data breach increased 6.4% to 3.86 million in 2018. Additionally, the outsourcing managed security services will plummet the mean time required to uncover a violation remains significant – 197 days – while the meantime needed to contain a breach is 69 days. Such breaches constitute a threat to existence in today's competitive and sophisticated corporate climate. 
Threats of a breach, regulatory difficulties, data loss, and increasing security expenses have overwhelmed IT, administrators. Cybersecurity managed services can remain hyper-attentive against hacking, malware, and other security risks due to a lack of time, experience, and money constraints. This is a chasm that managed IT service can assist with closing. 
How does Managed Services help to reinforce IT security? 
Remote Monitoring 
Remote monitoring is the constant tracking of critical systems and events within an organization's information technology infrastructure. This continuous monitoring assists in determining if systems are operating at their optimal level and that all mission-critical processes are proceeding as planned. More importantly, the benefits of managed security services can identify dangers and anomalies by focusing on troublesome patterns, hence mitigating the impact or downtime. 
Perimeter Management 
Another remote service is perimeter management, which includes firewalls and intrusion prevention systems. Additionally, this module safeguards the installation, upgrade, and maintenance processes. This service includes managing configurations to guarantee the hardware and software are secure and functional. 
Vulnerability and Penetration Testing 
A proactive strategy of discovering issues in the systems is known as vulnerability testing. Vulnerabilities are identified and corrected quickly via simulated hacking assaults and software scanning. In most cases, network-wide security testing is not part of the testing process. Instead, it concentrates on perimeter security and the vulnerabilities that hackers can exploit to get unauthorized access to the system.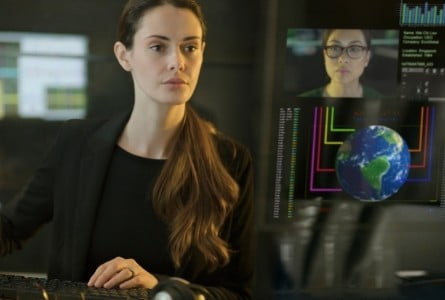 Risk Assessment 
Risk assessment enables a firm to gain a comprehensive understanding of its risk posture concerning critical assets and systems and procedures, policies, and controls. Additionally, outsourcing managed security services assists in assessing and mitigating risks associated with managed IT security services, particularly with third-party vendors, and addressing emerging threats to integrate new technology to safeguard the risks. 
Remote Compliance Monitoring 
Remote compliance monitoring ensures that corporate operations function smoothly and without running afoul of regulatory requirements. By measuring and monitoring governance, risk, and compliance, this sort of Managed Service may aid management in creating the vital link between robust compliance procedures and actual business benefits, resulting in revenue growth, reputation and brand protection, customer attraction and retention, increased profitability/lower costs, enhanced worker performance, and asset protection. 
CSE's new security awareness training and phishing simulations are ideally positioned to support customers on their path as outsourcing managed security services offering. Security awareness and training programs may be implemented quickly because of this feature, especially for security teams with IT or cybersecurity roles.
Share This Post