Managed Security Services vs. Your Own Security Team
Any time a company discloses a data breach, it reinforces the need for companies to seriously take their data security. If your organization has not been the subject of a data infringement, it's not an indication that it won't happen in the future.  
A recent study found that more than two-thirds of businesses that have never experienced a data security incident believed their company was unlikely to be affected by a breach in the future. Almost half of the organizations reported experiencing a security breach simultaneously, which speaks volumes of what tasks do to manage security services providers. 
The Current Security Landscape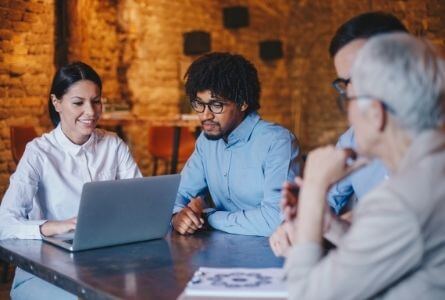 Threats such as Ransomware, privacy violations, and security incidents are growing and worsening. In general, we have two classifications of security problems that can arise and go wrong. The first is a security incident (an advanced and persistent threat). The second case is a data violation that destroys or reveals your confidential data. 
Hackers also sell confidential information on the dark web. Whereas the latter is more serious, you and your company can have an extreme effect on both types of incidences. 
From those who began hacking banks, ransomware developed. The hackers who invented the Zeus botnet were quite entrepreneurial. They found a way to monetize compromised networks and keep data hostage by creating ransomware, forcing individuals to pay to get their data back.  
In 2015, the most recent figures revealed that ransomware had risen by 900%, and it grew by 3500% in 2016. So, if you feel that it's getting better, it's not. If you haven't been attacked yet and you don't think it's going to happen to you, it definitely will, and possibly will! 
When You Get Hacked 
Being a top managed services provider in the USA, we have recently experienced occurrences like Petya and WannaCry that take over networks, infect PCs and plant malware, encrypt all the data, and charge a Bitcoin rescue to get it back.  
At this stage, the company could be down or face a ransom cost of tens of thousands of dollars. A recent example was when we saw hospitals in Europe go down for days. Maersk Shipping has recently been crippled worldwide due to the effects of Ransomware, and this quarter the impact on profits is over $300 million. 
Repercussions of Attacks 
There are consequences and expenses involved with such circumstances after an entity has been targeted. When a company is hacked, reputational damage, image deflation, remediation costs, fines, penalties, and legal responsibilities are just a few of the repercussions.  
For organizations with clients who have stringent enforcement laws, such as HIPAA or PCI, there are reporting obligations that must be followed in the case of a data breach. Imagine having to report to your clients that their information has been breached and report it to the government as a law firm? This is particularly necessary if future legal contracts or enforcement regulations are involved, which managed service provider in New York or elsewhere need to take care of. 
Governance and IT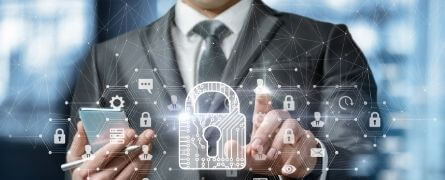 Governance is a polite euphemism for how we can run IT and security and handle it.  
Governance has two goals at a high level:  
1) helping the company  
2) mitigating the company's risks. 
Aligning and helping a company is the primary task of IT manages security services provider. Usually, such a team is responsible for managing risks to the organization, and between the two positions, there is a lot of overlap. IT protection should be distinct from one another if set up correctly. This guarantees best practices and fair division of roles.  
This task mostly falls to one person in a small business with one IT employee. As a result, the security element of minimizing threats to the organization frequently falls on the waste side due to time constraints and security complexities. For instance, if you are in IT, and the CEO of a company's laptop is not printing correctly, you would first concentrate on fixing that issue before putting security mostly on the backburner. 
While there are some compelling reasons for creating an in-house security center, the drawbacks outweigh the benefits. A managed protection provider is staffed by a team of experts who have a range of safety concerns and are willing to rely on them to solve the problem rapidly. 
Everyone with whom you want to work takes time to ensure that accepted SLAs fulfill your requirements and to trust your confidential details to the provider. 
CSE is a managed security provider recognized by the industry, provides 24/7 surveillance, identification and threats, and a range of security and testing services. Contact us today for all your security needs. 
It is essential to ensure that the proper controls are in place for your business to internally protect, recognize, and correct any safety violations. 
Share This Post