Leaning into Automation as COVID-19 Impacts the Future of Enterprise
In the ongoing COVID-19 crisis, systems durability is being checked as never before. IT and business leaders must ensure that their companies will continue to work during this constant turmoil towards the future of automation by rapidly resolving the continuity of vital business processes and underlying structures. This has opened the scope of innovation in the technology to address the most challenging enterprise issues while scaling up at a larger level. 
Systems resilience defines a system's capacity to function through a significant disturbance or crisis, with minimal effect on critical business and organizational processes. This means preventing outages, minimizing their effects, or recovering from them by putting the USA's best enterprise network solutions in place. It includes redefining the applications, design, data, cloud, infrastructure, and network at each step of business growth.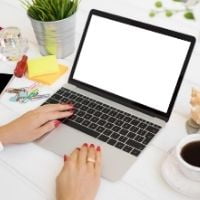 As companies continue their journeys toward new technical advances and progress amidst the pandemic, one facet of technological development comes into question: What's next for automation? There is no question that things will look different, but automation's principles and intent remain the same. An enterprise's future lies in rapid infrastructural change, digital enablement, workforce reimagination, and automation expenditure to leverage scale economies. 
Bringing in Artificial Intelligence at the Workplace
For years, businesses and end-users have weighed the boons and banes of robotics and artificial intelligence. The use of technology to substitute and simplify day-to-day business activities that free workers for more cognitive-driven jobs have caused a significant fear. Automation has often been stigmatized to replace the business's human role and eventually get workers out of jobs. 
While businesses must note the immediate effect that technology investments have on their workers and the populations they represent, it also remains an integral "human component of the equation "Human + Machine" to incorporate AI and automation. 
Being a Microsoft enterprise mobility and managed security solutions provider, CSE is witnessing how industries are challenged by finances, ever-increasing customer demands, continuous business growth businesses, etc. There has been an overall confusion about how customer behavior, how the future of business can be described, and how both firms will stay afloat in the short term while still reinventing themselves for long-term resistance. 
Automation is the secret to making these businesses move smoothly, ensure that the demand scale is fulfilled with any working need in a business – and in the end, free workers responsible for these activities to evolve into more essential positions in a company. 
Enabling the future of automation using IT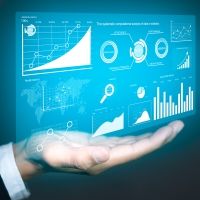 There are tons of businesses funded and aided in medical technology at the beginning of the pandemic of artificial intelligence and machine learning – and the case uses and criteria for similar services, such as robotics, continue to emerge. In the future, businesses across all sectors will build a lot of their IT technology from scratch to either grow a long-term remote workforce or develop a whole new business model by introducing SaaS. 
During the enterprise-level transition, key decision-makers should start developing this system by focusing on automation by asking, "how can we automate this process?". The goal must be to eliminate as many manual points as possible to reduce excessive downtimes and the possibility of manual errors. 
Through constructing these modern infrastructures, companies can further scale and innovate with automation as their foundation – as new developments in technology and customer preferences begin to change the priorities and aspirations of all market leaders. 
Countering the immediate challenges
Enterprises are ready to face the new challenges amidst the Covid-19 pandemic pivoting. Companies undergo a new reality, which puts a lot of pressure on their systems. 
– Business continuity threats, such as disruptions to the supply chain, changes in customer touchpoints, unavailability of critical services, and business continuity protocol gaps. 
– Transaction volume spikes (e.g., from physical to digital purchases) or precipitous demand declines. 
– Real-time monitoring, reporting, and decision making to meet urgent business needs in a complex environment. 
-The challenges of workforce efficiency are linked to remote workers, accessibility, and security. 
– Risks to protection, like countering bad actors who would ultimately aim to help individuals and organizations. 
Getting into automation may require businesses to prepare in advance and implement a phase-wise approach. All said and done; the enterprise might seek expert intervention depending on the technical functionalities as are necessary for automation. Get in touch with the CSE team to discuss your automation project. 
Share This Post