Microsoft Ignite 2019 Guide to Office 365 ProPlus Deployment
If you are an Office IT Admin, get ready to learn the latest and greatest about Microsoft Office 365 ProPlus Deployment at Ignite 2019.
Office 365 ProPlus is an up-to-date suite of desktop apps (consisting of Excel, OneNote, PowerPoint, Word, and other applications) and a subscription version of Office. Like Office 2019, Office 365 ProPlus has all the Office applications, and those applications are installed directly on your client devices. Office 365 ProPlus is updated with new features regularly and has a user-based license model that allows people to install Office on multiple devices. The intelligent capabilities of Office 365 and their adaption to your needs guarantee efficient and fast work.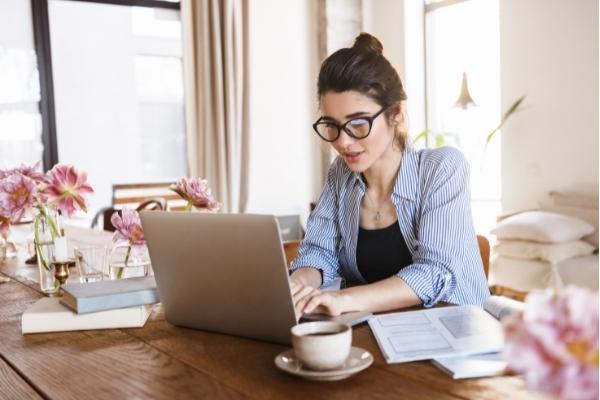 We are delighted to announce the following sessions, workshops, speakers, and other learning opportunities to help you make your Office 365 ProPlus deployment and management success. Below is what we have lined up for you:
Best Microsoft Office 365 ProPlus Practices for Deploying and Management
To deploy Office, you have first to choose what deployment tool to use and whether to install the Office files directly from the cloud or a local source on your network. You must make sure that you are on the current branch and use it to deploy Office from distributions points on your system while using the Configuration manager. If you don't have Configuration Manager, use the Office deployment tool (ODT) and deploy Office from the cloud. Doing so will minimize your administrative overhead. If your network capacity doesn't allow for that, deploy Office with the ODT from a local resource. Self-install for situations in which you require less administrative control are mostly recommended.
What's new in the Office Customization Tool
As Office 365 subscribers, we regularly get new and improved features. Let's see what available to us today is. Office 365 has come with a completely new method of performing installations using Click-to-Run in the Office Customization Tool. Click-to-Run is an Azure-based cloud service that can create and update XML configuration files used with the Office Deployment Tool. Be it the interfaces for software and language, installation and update, and licensing and display; users can select themselves to build their configuration files. This new update may help you avoid typing mistakes in the configuration.xml data.
Best Microsoft Office 365 ProPlus upgrades Practices for Compatibility Assessments.
To assess application compatibility for Office 365 ProPlus Readiness Toolkit is recommended. This toolkit can help you identify compatibility issues with your Microsoft Visual Basic for Applications (VBA) macros and plug-ins that you use with Office. Also, Desktop Analytics is a Microsoft service that will create an inventory of apps running in the organization, assess app compatibility with the latest upgrades of Office 365 ProPlus, and create pilot groups for testing.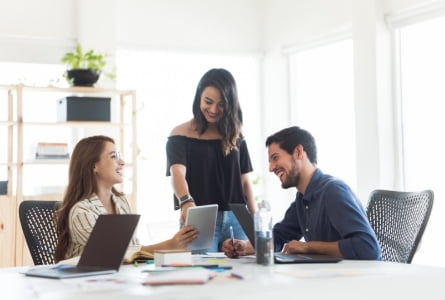 Benefits of Office 365 ProPlus
Office 365 ProPlus is the most collaborative and secure version of Office available today, and its cloud-based update delivery model means new features and patches are released all the time. Below we pinpoint the top 4 business benefits for users (not just the IT team):
ProPlus gives you the best and latest feature upgrades, capabilities, and security patches for any home or work device automatically and forever. You also never have to worry about it becoming outdated and needing to pay upfront for another license.
As a cloud-connected software suite, Office 365 ProPlus has several subscriber-only collaboration features that enhance the tools of standard Office. Users will be able to install all of the essential Office apps they need to do their work on multiple devices instead of just one, which directly leads to the next top business benefit of ProPlus.
ProPlus users can install on more devices per license. Office 365 ProPlus subscription is a lot more flexible in both pricing and licensing for users. Instead of going to the store, you purchase Office 365 subscription online and pay per month, and also get access to a Click-to-Run download package. Also, the ProPlus subscription lets users install Office on up to 5 tablets and five smartphones – meaning users are not locked to just one device anymore.
Users of ProPlus gain access to subscriber-only in the form of exclusive intelligent services powered by the cloud. ProPlus uses Microsoft online services and AI to provide context to your work intelligently, and plenty of them deserve a closer look.
Microsoft Office 365 ProPlus is the most productive and most secure Office experience for enterprises, allowing your teams to work together seamlessly from anywhere at any time. We gave you a quick look into some of the sessions that you want to keep an eye on. Even if you can't attend Ignite in person, you can watch all the Ignite sessions live or on video on demand at their session pages. You can also avail of the expert services from Computer Solutions East, here is delivered the best Office 365 ProPlus experience, with multi-session virtual desktop scenarios to provide the most productive virtualized experience for your users.
What Next?
Give us a Call at (914)-355-5800 for Sales or email us at sales@computersolutionseast.com to know more!
Share This Post