Managed Helpdesk Services that is Tailored to Your Specific Needs
Problems occur in the IT world. Computers fail, passwords are forgotten, Email stops working, and so on. These issues can bring your Organization to a sudden and potentially damaging halt if you don't have the proper technical assistance in place. 
With Computer Solutions East's Help Desk Services, you can rest easy knowing that our experienced technicians can fix even the most complex technical issues swiftly and effectively.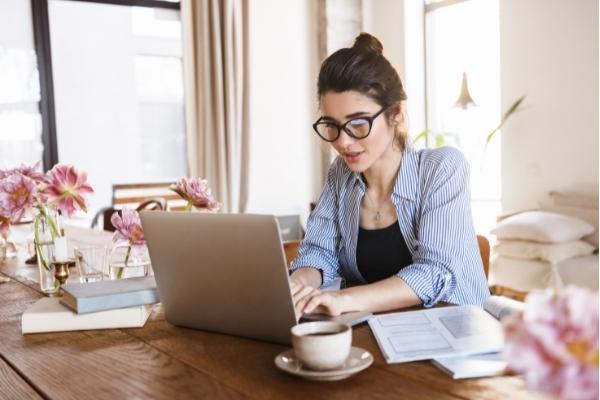 Do you have to deal with any of these issues?
Is your IT department overburdened with employee issues?

 

Are your end-users dissatisfied with the present MSP team's response times?

 

Are your IT expenses rising?

 

Is your IT department overworked?

 

Is your employees' productivity being hampered by outages and slow networks?

 
What features should a managed helpdesk service have?
Your users will receive technical support 24 hours a day, seven days a week from the correct managed help desk service provider, as well as all of the helpdesk services you require. Users will receive faster, more thorough service at a lesser cost than you could provide with in-house personnel. By employing your MSP's security professionals, you'll be able to better control your security risk throughout the network, including threats associated with BYOD. Users will notice a performance improvement, which will result in increased efficiency throughout the firm. 
Reduce risk using managed IT Helpdesk Services 
If you own a company, you may recognize that it's time to make a change but aren't sure what to do. What steps does an MSP take to mitigate risk? With technologies that help you keep ahead of cyber risks and reduce productivity losses. 
At Computer Solutions East, we understand how important it is for your day-to-day operations to make the best use of your IT systems. We take pride in providing clients with best-in-class IT support that is always available. Our continuous support ensures that your mission-critical IT systems and applications are constantly up and running and that friendly, skilled specialists immediately and adequately fix any issues. To enable your users to work efficiently and effectively, CSE employs ITIL-based, industry best practices. 
Our service desk support staff handles many issues with CSE's Managed Helpdesk services before users are even aware of the risk CSE installs a secure software agent on each device during client onboarding that will continuously monitor the device's uptime, performance, and upgrades. We address user issues before they become a problem, lowering the risk of negatively impacting your Organization. 
Features of Managed IT Helpdesk support services include:
Supported Services - Computer Solutions East's Help Desk Services responds to many end-user requests. Although Help Desk Services supports new user and equipment setups and other desktop projects, our priority is to resolve high-priority incidents that impede the client's ability to work.  
Real-Time Requests – Help Desk Services technicians handle real-time requests until they are resolved unless client escalation is required. These requests are separated into three groups and dealt with in the following order: 
High-Priority Requests

 

Administrative Tasks

 

Application Support

 
High-Priority Incidents – Clients' ability to work is substantially hampered by high-priority issues. Multiple users may be affected in some circumstances. Email or application crashes or fails to work properly, printing issues, database connectivity issues, viruses, malware infections, and other issues are examples. Individual workstations will be scanned for viruses and malware by the Help Desk Services. Where there is a greater 
Administrative Tasks – CSE Help Desk Services will assist clients with the following.  
Mailbox and distribution list creation

 

Password resets, and unlocking of domain accounts File and folder permission changes.

 

Microsoft Outlook profile setups

 

Single user account and group creation & many more

 
Application Support – CSE Help Desk Services offers in-depth troubleshooting and support for Microsoft Office Applications, depending on various resources such as the Help Desk Services knowledge base and client reference documentation supplied to the IT Support Portal. 
Desktop Project Requests – Desktop Project Requests can be expected and scheduled ahead of time, and they normally take a long time to respond to (usually 20 minutes or more).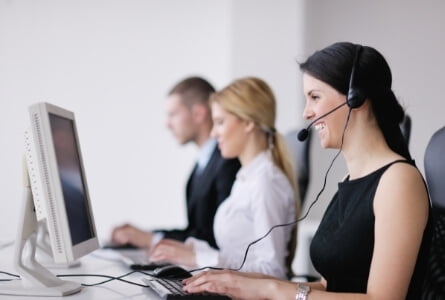 Examples of project requests include
:
New computer systems and settings

Network printer installations that require printer configuration as well as various end-user workstations

New user setups including multiple application installations, as well as a variety of other tasks
Supported Operating Systems and Software – The Help Desk Services of Computer Solutions East, Inc support a wide range of regularly used desktop software, several of which are listed below. Desktops, laptops, thin clients, and printers are completely supported by CSE's Help Desk Services, with limited support for tablets, cellphones, and local networks. 
When internal IT workers can focus on business tasks that generate more meaningful revenue than user complaints, your company becomes more productive. When your users have access to technical help 24 hours a day, seven days a week, 365 days a year, regardless of how busy your IT staff is, a common cause of aggravation is alleviated, and your employees can focus on their work. CSE's Help Desk Services can help you create a safe, dependable IT infrastructure right now. To learn more, give us a call right now! 
Share This Post