Unified Endpoint Management: The Demand and Strategic Approach for Future
Although unified endpoint management is just a natural development of MDM, EMM, and CMT technologies, the market is flooded with UEM solutions. The good news is that you're almost likely to discover one that's ideal for your company requirements. The unfortunate news is that it may be challenging to determine what each solution offers and which features are paramount to your business.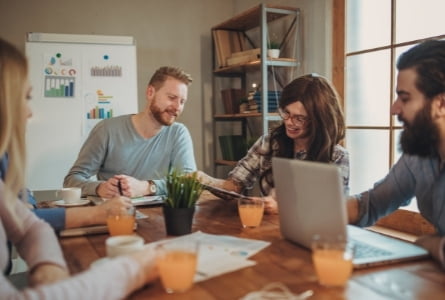 Due to the evolution of UEM, the market now includes solutions that are purpose-built for UEM, as well as those created from more conventional endpoint management solutions discussed before. As a result, UEM systems often have very disparate feature sets. However, some capabilities are critical for any unified endpoint management platform; let us discuss them now.  
Remote Work Device Affinity
The primary purpose of unified endpoint management is precisely what the title suggests: to enable you to supervise and monitor all of your endpoints from one central location. This means that the solution should support most endpoint types that could connect to your network, i.e., Windows, Mac, and Linux desktop and laptop operating systems, Chrome, iOS and Android for smartphones and tablets, and IoT gadgets such as printers and wearables.  
The range of supported endpoint types varies from solution to solution, so you must check that your entire device fleet will be covered before investing.  
As well as ensuring that each of your employees' devices will be supported by your chosen solution, the provisioning process for each of those device types must be relatively straightforward. This is because BYOD users will need to set up their devices themselves. Some solutions feature cloud deployment; others feature a self-service app store deployment process.  
Secure UX 
The contemporary worker has anticipated seamless mobile access to business settings through their preferred devices and places. Our Unified Endpoint Management (UEM) solution, powered by a user-centric and automation-driven strategy, provides an engaged workforce, increasing user productivity and pleasure from onboarding to offboarding. Some people believe business protection and customer friendliness contradict each other. That is, as protection increases, user-friendliness would decrease and vice versa. Here, the small cybersecurity outsourcing companies perform primary analysis, suggesting this isn't necessarily accurate. Using IT services and processes that simplify stuff for users boosts security. That's how people like using such protected services instead of bypassing them.  
By enabling users to work safely from any place and on any device, you empower your workers from day one with automated and seamless self-service choices and one-touch application deployment. Utilize our intelligent, contemporary device lifecycle management can increase IT efficiency without sacrificing control or security.  
Custom Unified Endpoint Management Levels 
UEM systems provide an integrated device and form factor lifecycle management. You can combine comprehensive data, proactive management, and automated maintenance at every device step, from onboarding to retirement. Contribute to developing a user-centric strategy for modernizing device operations and ensuring a seamless and engaging user experience.  
Enhance your virtual and physical workspaces and workstyles with a scalable and flexible service delivery approach built for the digital worker.  
If the risk level (a numerical risk score) exceeds a preset threshold, the cybersecurity team can decide the best course of action to turn down the company's exposure. They may opt to restrict access to particular facilities or impose tighter access restrictions, for example.  
On the other hand, when the risk level is low, the enterprise may want to raise access and use restrictions to maximize user freedom and efficiency. The story of security imposed thus always corresponds to the level of risk determined.  
Making Unified Endpoint Management Work for your business
Numerous companies rely on a diverse range of internet-connected devices, from desktop PCs to barcode scanners. Each of these endpoints must be found by the business network, kept up to date with software updates programs, and removed from the web at the end of its useful life. The more endpoints a company adds to its network, the more time is needed to manage them. Many endpoints have exploded with the development of IoT applications and Bring Your Device (BYOD) regulations.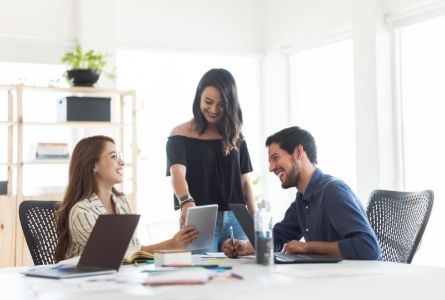 UEM software seeks to assist companies in streamlining their endpoint management. Vendors of UEM software provide a centralized application or platform for securing and managing all of a business's devices. Using UEM software, administrators may distribute updates, apps, and security rules to linked devices. Additionally, most UEM software can remotely secure or erase a lost or stolen device to safeguard critical data. This is especially true for protecting devices used for business and remotely monitoring Internet of Things (IoT) devices that are not typically maintained or engaged with in person.  
Numerous UEM software solutions enable workers to join their own mobile devices to the system, facilitating safe Bring Your Device (BYOD) regulations. This allows workers to securely access corporate apps and data without requiring them to use a company-issued smartphone. Additionally, the unified configuration and setup procedures expedite employee onboarding and enable IT, teams, to configure devices more directly for business application connectivity.  
Unified endpoint management is the process of securely controlling all of an enterprise's or organization's endpoints via a centralized solution. Within today's companies, IT asset portfolios are rapidly expanding. Managing these assets has grown increasingly difficult as the number of endpoints (laptops, desktops, tablets, and smartphones) grows.   
Endpoint management becomes much more difficult when devices are diverse or when they leave the organization's network. The most effective process of ensuring that your devices are correctly controlled is to use endpoint management software, particularly a UEM solution. 
Share This Post