Start Exploring Alternatives before the Microsoft Open License program ends
The Microsoft Open Software License Agreement (OSLA) was developed over 20 years ago to make software licenses accessible for small and midsize customers. Microsoft is taking a big step to simplify licensing by offering perpetual software license transactions through a Managed cloud service provider. The same will be made available to partners in early 2021. Therefore, Microsoft has revealed that its 20-year-old Open License program for SMEs will no longer be available starting January 1, 2022.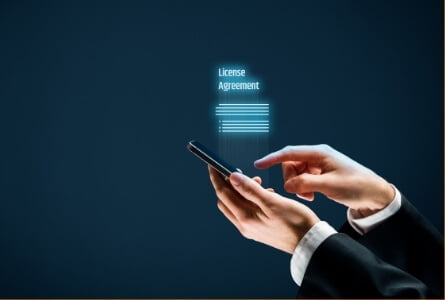 At that time, companies would not be able to buy Open License offerings. Organizations who have already paid a fee for an Open License by January 1, 2023, won't be allowed to renew their license on that date.
Small and midsize businesses will benefit from a streamlined approach and greater flexibility offered by Managed service providers. The same boils down to how they purchase software licenses that are easy to understand and implement directly and enhance licensing asset management with predictable costs.
During the Open License scheme, businesses can continue to update and buy additional Software Assurance licenses, online services, and online services and purchase an Open License from their cloud service provider. Starting on January 1, 2022, commercial customers will not obtain new software licenses through the Microsoft Open Licensing program.
Also, upgrading internet services through the Microsoft Open License program will require assistance from your managed cloud service provider. As an option, new license-only transactions can be transacted by connecting to the managed IT service provider near you.
The possible options for new and existing purchases post on January 1, 2022, are mentioned below:
1. If you purchase permanent licenses from the managed cloud service provider, you can continue by considering the following.
Ensuring that the purchase was from an authorized Microsoft partner through the cloud service provider program. Connect Our partners will help you analyze online services while providing you with the versatility required to meet your hybrid needs with software licenses and cloud options. Contact the software and service provider to find out whether they are an appropriate partner in the cloud.
For alternatives, speak to your existing licensing partner.
2. Getting it under the Open License program is the most favorable.
The Software Assurance term will continue until its expiration, even though the expiration date is after the end of 2021.
For purchases of future Microsoft apps, inquire about Microsoft Open Value Agreement.
Microsoft Open Value subscription doesn't include lifetime licenses, but it provides a low-cost subscription that includes software licenses by Software Assurance.
3. If you have online services purchased through a Transparent Licensing Project.
Even after December 31, 2021, unused online services tokens can still be allocated and used, provided it occurs during the five years of token purchase.
If you want to purchase additional online services subscriptions, you can collaborate with a managed cloud service provider near you to partner for a cloud solution provider program to purchase additional online services subscriptions, or you can buy other online services tokens from Microsoft Shop.
With the new Open License platform and enhanced Commerce experience, you'll get a clear and streamlined buying experience to help you digitally transform your company at your speed, with greater versatility in how and where you buy. It is always better to discuss the best-fitted solutions with cloud service providers that are better for your business.
If you are an individual customer or need special terms or conditions, other non-Microsoft commercial licensing programmers can better serve you. Therefore, contacting the Microsoft team or your top managed cloud service provider can help you navigate the right path.
Role of CSE as a Cloud Solution Provider for Microsoft Users
As a licensed Microsoft and Solution Provider Partners, we sell perpetual licenses after the program's expiration. Licenses will be pay-once, non-subscription, and will not expire. If companies are taking advantage of Software Assurance (SA) for such perpetual licenses, they'll only be able to do this in a separate program to the Open License program in 2022. It was announced that the Open Value plan would be the new standard, replacing the permanent licenses.
Being an experienced managed cloud service provider in the USA, we comprehend the announcement highlighting that Open Value subscriptions include perpetual software licenses but do not include SA options.
Share This Post