How Banks are Utilizing the Human side of AI for its Business?
Did you use your bank's customer service app last year, or did you receive an unwanted email with an offer that you were interested in? Perhaps it was a well-timed mortgage or even some savings at a favorite shop. The misunderstanding that AI only serves to replace human employees and irritate human customers is persistent and unfortunate. But what if we don't have to be trapped in a zero-sum game with digital intelligence's growing legion?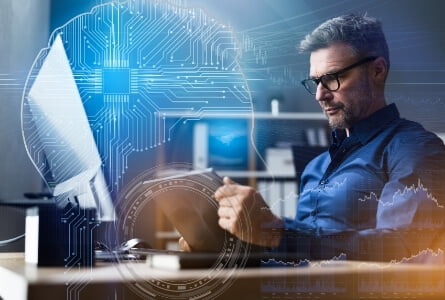 A growing number of banks and insurers find that the rising consumer demands and needs that digital platforms and apps have unleashed are almost impossible to satisfy. Even before COVID-19 shuttered branches and agencies, artificial intelligence solutions were required to address an acute financial institution problem and made social distancing crucial as recalling your social's last four digits. 
Many banks have been working with artificial intelligence solutions providers to create virtual human solutions for their real and digital customer service needs. As the bank faced COVID-19's obstacles, the companies strengthened their partnership to "supercharge" their AIs. 
It's quite an impact that the banks are working on these issues about empowering people with AI. What we call the augmented banker and the augmented insurer is a way of engaging the customer. 
Banks and insurers leverage AI for work
The banking customers should be enabled to set up a cognitive factory for their financial services. These factories are an AI-focused business unit staffed by engineers and data scientists with their human-centered approach and psychologists, linguists, and specialists from other disciplines. To achieve a performance level that meets clients' and employees' needs, it takes a wide range of skills to eventually design, develop, train, and deploy artificial intelligence solutions on a scale. 
We are forming creative use cases and building these machine learning models, and who is learning from those systems? If we want to ensure the end-user can trust AI models' outcomes, we need the right balance between hard and soft skills. 
Any bank agrees that building trust is a matter of openness, responsiveness, and robustness but must be the product of the cooperation between individuals and programs. To bring this to life, the cognitive factories have developed artificial intelligence in finance that encompasses users (such as chatbots, virtual helpers, and apps) and those used by mid- and back-office employees. Although the former appears to get the most, the latter is not less essential to enhancing human experience in a dynamic field, such as financial services. 
For example, in a fraction of the time, it would take a know-your-customer specialist to analyze and extract feedback from analyst reports with AI-equipped with natural language processing; this frees the KYC specialist to concentrate on crucial onboarding decisions for customers. In another example, AI-powered research systems for bankers working with customers will dramatically increase their access to vital information about different products available to the bank, enabling bankers to provide better service.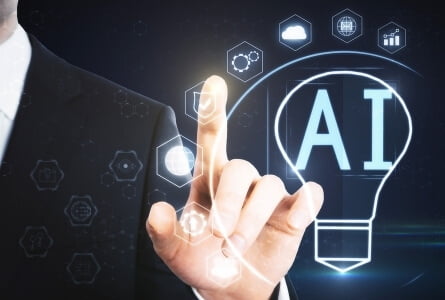 The best experts cannot be everywhere in every branch. Therefore, artificial intelligence solutions involve leveraging the available technicians' expertise and spreading it for AI deployment around within the company in all conversations. 
However, it must also be user-friendly for AI to improve the human experience. For example, at Credit Mutuel, bankers get details by typing conversational issues in a chat with a virtual assistant in contrast with the word-string most commonly used by a search engine. 
Learning from AI and training it 
For chatbots that directly represent banking customers, the ability to understand and create by human language is even more important. One bank found that 55% percent of all customer questions and requests, impressive numbers enable the other 45% to be rapidly redirected to human bankers. Its chatbots successfully answered the queries, something that speaks volumes of their expertise Part of implementing artificial intelligence solutions efficiently is to decide when it is time for the AI to move the baton. 
The human minds behind AI, meanwhile, are on a journey of their own. AI needs to be continuously educated to keep up with new patterns and statistics. Developers and customer representatives are attentive to technological enhancements and refining, including recognizing and minimizing concerns such as prejudice. After all, even in the AI era, nothing can stand in the way of customer service. If the users think that the banks are missing something great, you will need to provide them with artificial intelligence solutions to ensure you put people in the heart of everything you do. 
Share This Post