Tip of the Week: Reduce Your Costs with Managed IT Services
Small business owners are still searching for a way out of their budgets to shave some overhead. For most business owners, this is possibly true. The more money a small business can save, the more it can do. One way to minimize the company's technology maintenance costs is to opt for managed IT services. If your company does not currently have a dedicated technician, it will save you from spending highly and keep running your business smoothly. 
What Do Your Costs Look Like? 
Technology maintenance can be costly if you do not have a specific plan. Indeed, small businesses that lack an IT department and rely on their employees to solve their technology problems can pay much more statistically than corporations that take a more proactive approach towards their technology. Businesses can spend months paying nothing for IT assistance, but paying a break/fix vendor if a workstation goes haywire for no apparent reason is not cost-effective.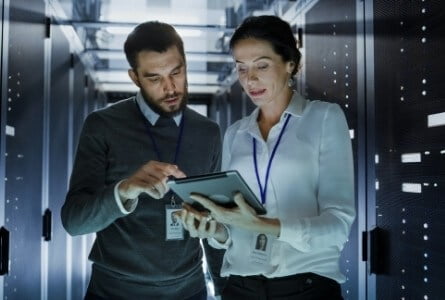 You can fix these problems with managed security services, but does this solve your budgetary difficulties. You need to start at about $50,000 a year to get the type of talent you need from your IT administrator. If you can put your own IT administrator, your company would do well. Managed IT gives small businesses, on the other hand, the ability to receive comprehensive IT management for a fraction of your IT administrator's cost. 
Why IT Outsourcing offers the best solution 
You get a myriad of different services, like network and infrastructure monitoring and constructive maintenance, for cents on the proverbial dollar, with CSE's managed IT services. The benefits you acquire as a managed IT subscriber can pay for themselves entirely over time.   
Tell the company that you have several computers and multiple workstations, specific network equipment, a few cloud certificates per workstation, and digital monitoring. You may have the requisite experience with a dedicated IT administrator, but you won't be covered. Alternatively, suppose you are breaking/fixing when the technology goes wrong. In that situation, you are faced with downtime, which most growing organizations do not sponsor. Many companies provide controlled support systems to support payments, but a small business certainly can't. 
With managed IT services from the IT support team, you get: 
Remote Network and Infrastructure Support: 24-hour surveillance, constructive maintenance, and remote management are included.

 

Comprehensive IT Consulting: 

Provides value by helping you better understand how valuable technology can be while placing you in a position to obtain the requisite technology.

 

Support Desk: 

A

 

helpline that 

all of

 the employees can call if they have computer issues.

 

Backup and Disaster Recovery:

 It is indispensable nowadays to have your data backed up and safe.

 

Patch Management:

 With managed IT services providers in Florida, keep your tools back. Continue your network free of threats, as the experts take on the task of patching and upgrading the applications you use to run your business.

 

Vendor Management:

Your business utilizes several technology suppliers, and the length of time they command can be challenging. Our technology experts manage these partnerships, so you have one organization to contact all of your technology needs.

 

On-site support:

 If we do not remotely solve the issues, our competent technicians can handle the on-site technology.

 
Virtual CIO
A virtual CIO is the best choice for companies who need a full-time IT executive's guidance and support but do not have the budget to hire one in-house. Outsourcing an experienced technology expert not only avoids you the high cost of a salaried job to get to know your business's needs and environment, but it also frees the current executives and IT workers to focus on growing your company. 
Although there are numerous approaches you can take to – IT costs, investing in controlled IT services is an established direction that, much like yours, has already generated savings for companies. Access One provides world-class, managed IT services that take your shoulders off the pressure of IT management and help you save money in the process. The technology service and support you have to create real savings are supported by our experienced IT team. 
Share This Post