How to ensure hiring top managed IT service in USA?
Benchmarking is more relevant than ever as enterprises continue to benefit from a dynamic IT outsourcing industry. Service providers and businesses discuss opportunities to strengthen the benchmarking process, as many are still frustrated with IT services and looking to leverage better services. 
The Technavio survey suggested that the global IT outsourcing market is projected to increase by the end of 2022 from $85.6 billion in 2018 to $409 billion. It also reveals that in the coming years, the IT outsourcing industry will continue to expand steadily. Today, IT services are outsourced to offshore companies to improve their operational productivity, save time, use new strategies, and make money.
This is where the managed IT solution provider in USA can make a difference as it is an established, tested, and sustainable success technique. Also, in the long run, it has proved profitable. 
At present, approximately 37% of start-ups outsource at least one IT feature. 24% of them preferred outsourcing for improved efficiency, according to competitive research. The remaining 18%, by contrast, said that their crucial reason was to use global expertise. 
Regardless of the aim, the USA's IT support services have become an indispensable part of all progressive enterprises. This is precisely why most western and European companies cooperate in a software collaboration with an offshore IT company. 
 1.
Finding the right fit while hiring
Remember, you are not outsourcing the technology or the processes. It is the people you are hiring while negating the conventional processes and commitments. A lot of the project success and failure is defined by the team you have and the people you hire utilizing IT support services in the USA. 
And a significant error while choosing the IT outsourcing providers is not going for cultural fitness and judging the talent solely based on technological and fundamental skills. Anyone can be qualified regardless of their level of education or experience. The managed IT service provider in the USA should get the right people for your project. Right, fit means that you have principles that are consistent with your purpose and vision. 
A decision-making interview and evaluation are essential ways of assessing a candidate's fitness. However, the right choice can be calculated only under real working conditions. It is crucial to perform a monthly assessment on work ethic, actions, complementary or disruptive behavior trends for corporate culture. Eliminate those with destructive patterns of behavior. 
2. Set Realistic Goals
Any new endeavor requires a learning curve. Its steepness depends on the current level of ability and how slopes depend on understanding. Each person has a learning curve to overcome. 
This is why it is important to set goals. You can determine your project requirements and thereby choose the best-managed cloud solution provider in the USA.  
If your average subscription is 500 per month, do not predict the team's first month. Set a moderate target of 25% or 125 registrations for the first month, then a 25% raise after the second full month of service. If the goals are visible, the team will be motivated to overcome them. Increasing morale and encouraging others to work harder and better every time the team exceeds expectations. 
 3.
Be Involved
Even if the contract specifies each party's position as the consumer, you can continue to engage in the operation. Participation does not entail the micro-management of the initiative. It does not also mean a lack of faith in the outsourcing partner. 
It would be best if you were updated and told about changes in an outsourcing arrangement. Reports must be periodically sent to you. There must be daily contact, and you can sit down during company reviews or development sessions, if necessary. 
  For your side, random operational audits should be conducted. Find out if the outsourcing partner works successfully. Have them send a monthly statement of profit and loss for you to gauge your ROI better. 
 It would help if you did your evaluation and assessment of the outsourcing partner's results. Conduct quarterly business reviews so that both parties understand how the agreement operates. 
 4.
Understanding the Technological Profile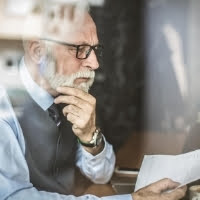 It is difficult to underestimate the role of technology in operating successfully. Technology is the essence of productivity if people are at the center of the operation. Ensure that your IT support service provider possesses a robust technical profile to do the job. 
For instance, having hired an outsourcing service provider for technology, you are bound to have the following questions answered. 
Have they got a predictive analysis?

Do they have a dedicated team?

Is their team flexible to scale up or peg down when required?

Do team members have the necessary certifications?

Does your IT solution provider ensure compliance?
Once you have these answers, you can move forward towards finalizing the deal and assigning tasks to the IT service provider. 
5. Training and Development
You will need to have different IT teams for different business activities with diverse needs for training. Therefore, hiring top managed IT service in USA would mean getting a team with enhanced functionality that continuously works with efficiency. 
Go for the vendors who invest in the IT team's preparation and growth and ensure updating skills as per the project requirements. It always helps to have a team with executive training programs to inspire people to contribute their best for each activity. The development of staff often implies the development of personality. Working on the intellect is not enough. The behavioral factor must also be dealt with. Cultural fitness is a consistent practice since the community itself flows continuously with the addition of more people. 
Choosing the IT outsourcing partner is a tricky task if you ignore the things that matter. Therefore, pay close attention to the things that matter most to your business when picking the right one. For many top enterprises globally, Computer Solutions East has been providing managed IT services at all levels. This means helping companies to achieve their true potential with the help of technology and skilled resources. 
Share This Post