Six Key Considerations For Getting the Analytics Solutions
Companies need to demonstrate to end-users that they work in a responsible and legal setting, based on respect for human rights and irreproachable ethics, to survive and prosper in today's post-GDPR world. This is why selecting data analytics solutions that place user privacy at the core of their approach is essential.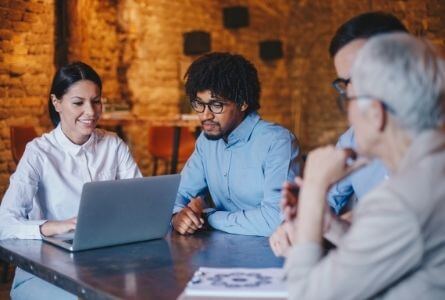 By ensuring that reduced data collection driven by privacy is at the heart of their market strategy, businesses can leverage high-quality, GDPR-compliant data as an opportunity to build a trust-based virtuous cycle. Here are the top 10 privacy features to review when selecting your data analytics solution. To learn how to optimize the benefit of privacy-driven analytics, check out our new guide as well. 
If, before purchase, goals, specifications, needs are not specified, the chances of being stuck with a wrong purchase are high. Each organization has its own unique needs, thereby requiring a data analytics solution that addresses those needs specifically. 
The needs of consumers vary not only from industry to industry but also from company to company. There might also be different needs for consumers of two, almost similar firms, such as e-commerce and technology firms. Thus, though zeroing in on analytics solutions, a diligent approach must be taken. 
#1. The free spin 
That is right. Do not hesitate to ask for a free test drive of the product you expect to purchase from the solution provider. That's the most fundamental prerequisite. When completed, the marketer will give the rest of the critical management representatives their input. 
#2. Ease of use and integration 
Breakthrough the razzle, dazzle, bells, and whistles that are arriving with many marketing analytics tools these days and get to the bone. Think of your company goals, the measures that need to be calculated, and analyze whether that provides you with the solution under consideration. No harm to a solution provider that offers you a wide variety of features; concentrate on those you want from that framework and the outcomes produced by that function. 
Here, one thing to remember is: what is the level of expertise in your business? Will you have one analyst or a team on board, or do you intend to hire any of them soon? If those skills are not present in your organization, you might be better off purchasing an easy-to-use solution than a version of a heavy-duty business. Also, don't forget one more thing: the latest solution's ability to integrate with the current business applications. If it doesn't, you can find yourself incurring additional costs, let alone the extra integration headache. 
#3. Cost 
Capital investment and operating costs are significant. Plan ahead for a minimum of three years. The solution can look the cheapest in comparison with others, but it can be bare. Pricing transparency is critical. The price of add-ons and any changes that might occur in this timeframe must be understood as a consumer. 
#4. Real-time capability 
Your company does not need it now, but every day, analytical technology is getting better. Ease of use comes with advanced technology, and then you can find real-time insights that make more sense for your company. Since it provides an ideal short-term investment to buy a marketing analytics solution, consider whether the product you have plugged in on offers real-time analytics or at least has the potential to upgrade, at less to no extra cost. 
#5. Must be multi-channel ready. 
These days, multi-channel marketing will require the enterprise to convey your post; you use social media, online advertising, journals, newsletters, SEO, etc. Understand the number of marketing outlets currently used by your company and ask yourself whether the number will rise shortly. You must maintain the ability to track your current channels from one platform and update them quickly to add even more. 
These tools have data vulnerability identification and prevention capabilities. When selecting a data analytics solution, there are seven security features you should look for: 
Network: Network traffic analysis

Identifying data: Identifying confidential information

Endpoint: Regulation of the flow of information between devices and users

Detection of data leak: Detection of the location of unauthorized data

Data at rest: Archived data monitoring

Data in use: tracking of existing user data in use

Data in motion: Control of data flowing through the device at present
#6. Endpoint Protection 
Endpoint protection software protects a TCP/IP network by tracking device-requested gateway access, such as computers, phones, printers, POS terminals, etc. Normally, security features include: 
Detection of malware threat

Monitoring of events

Encryption of data

Patching of breaches and warnings and remedial responses.

 

Evaluation of vulnerabilities and patch management helps to eradicate security 

vulnerabilities.

 

Automates machine image development, 

storage,

 and 

cloning.

 

The host-based Intrusion Prevention System (IPS) prevents attacks and monitors what programs can run on the network.

 

Certified encryption FIPS 140.2 will help achieve compliance with the 

GDPR.

 
The upcoming launch of transparency centers will allow partners to access and provide independent code review independently. 
Data analytics highly promise essential developments, improve all corporate fields, and offer real value to individuals in limitless ways. However, before they finally put analytics into use, companies who want to use big data analytics must assess the potential privacy and information security impacts. 
1) During the preparation phases of your big data analytics initiatives, consider at least the privacy mentioned above hazards 
2) Create transparency, responsibility, policies, and procedures for analytics and use of big data; and 
3) Before finally putting them into business use, integrate privacy and security safeguards into the relevant processes. 
Share This Post