Cisco IoT: Innovations to help you manage IoT cellular at scale!
Cisco has now released a new platform, which is mostly known as the Cisco Jasper Control Center, which is now called Cisco IoT Control Center. This platform integrates with the current Cisco IoT system helping service providers to build and provide cutting-edge Cisco IoT Access Points and services for the businesses. It is one of the leading connectivity management platforms that assist service providers in every step.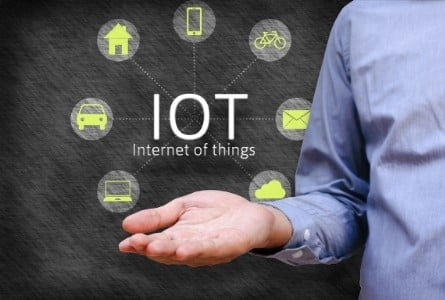 IoT Management and Machine Learning
Cisco IoT Platform generates loads and loads of data daily. The quantity is so high that it is beyond the capabilities of a human being to process it. The companies that are running IoT are now becoming increasingly proactive since they need to understand what their customer wants, and how well they would be able to get them out of a situation. There are problems that Cisco has identified, which could cause problems to degrade over time.
But Cisco IoT Cloud Connect and other platforms can benefit from the application of machine learning for functional data connectivity. Cisco IoT analytics Control Center would bring in proactive usage in two specific ways,
Identification of any unusual behavior concerning any security issues concerning physical equipment.
Reduction of additional connectivity finances by adjusting as per the conducive rate plans.
Those who are having the Cloud IoT certification would completely understand these two points, and this would help them in understanding the problems posed by the customers in real-time. Cisco IoT product – Control Center would also assist them in tracking any issues and mitigating any negative impacts successfully.
Evolution of 5G with Cisco
With Cisco's IoT Gateway and multiple other Cisco IoT security products, 5G is much closer to becoming a reality than ever before. The technology is revolutionary since it would focus on multi-device usage at higher densities. This is the reason that Cisco's products are definite contenders to handle the Internet of Things seamlessly. Those that are having Cisco IoT authorization or are Cisco IoT Authorization partners understand the real value that the brand represents when it comes to converting the possibilities of 5G into cases that would genuinely bring high value to the market.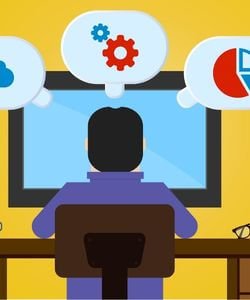 It is no wonder that Cisco is now partnering up with multiple other clients and service providers who would be able to codify simple 5G use cases that will elevate the market value. The Company's co-operation with KPN and ExRobotics concerning auto-guided robots for tasks that would otherwise prove to be risky for humans is one such example of breakthrough innovation. They would even contribute to the translation of the use cases and implement robotically guided safety checks in industries that need them.
It is also estimated that by the year 2023, 5G will consist of over 10% of the world's cellular connections. It would even have increased concentrations in countries like North America, Western Europe, and the Asia Pacific, where the market concentration is on the upside. Cisco IoT Control Center is focused on bringing the same level of 5G and would also support 5G Non-standalone (NSA) along with 5G Standalone (SA) preparedness by December 2020. Official service providers would be able even to make trial usage of 5G and accordingly test out its limits and capabilities. They would also be able to test out the service offerings, and if they are meeting the current industry demands or not. One of these features would be the private 5G, also called the non-public 5G that can be connected to a LAN and used to create a customized network that would necessarily be secure from the view of the general public.
Many of the service providers have relied on Cisco's IoT Control Center for quite some time now to handle their current cellular networks. Today, the prospects are higher than ever before. Service providers would now be able to keep using the Control Center as their base to attain the goal of cellular IoT and simultaneously also evolve 5G Technology.
Computer Solutions East is the official service provider for Cisco and has provided expert solutions and services to many clients to date. CSE is propagating Cisco's Meraki Wi-Fi 6, providing cloud solutions to companies and thus enabling them to construct a high-density network and necessarily achieve the possibility of having 5G. It is essentially cost-efficient and would be beneficial to many.
Call us at (914) 355-5800 to know more or email us at info@computersolutionseast.com
Share This Post