The Next Generation Collaborative Enterprise Planning
The Importance of Collaborative Enterprise Architecture
There are massive changes that are taking place in the technological hemisphere when it comes to the 21st century. Evolutionary technologies like Web 2.0 are promising to change the landscape forever. It is ensuring strong business capabilities, thereby proving to be fruitful for organizations.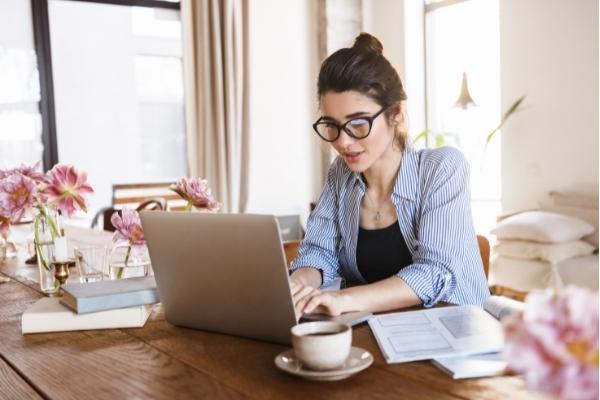 The very essence of Enterprise Architecture demands that there should be a collaborative effort with regard to it. These architectures are directly responsible for ensuring that seamless collaboration takes place within the organization. Collaborative Enterprise Planning solution and design is the next step towards a better tomorrow, and the statistics suggest the same as well.
By 2021, over 40% of the world's companies will be utilizing enterprise architects so that fresh business innovations can be carried out, research from Gartner says. The increased standard of collaboration ensures that companies would be able to share their work efficiently with each other.
But in most cases, Enterprise Architects carry out collaboration through reporting, which is seen as a fundamental disadvantage. The reason for that is reporting is only one-way communication, and that quashes out the very principles of collaboration. This is why there is a need for building a collaborative enterprise that would make things much more comfortable.
Collaborative Approach to Enterprise Architecture
As mentioned in the preceding section, the need for collaboration is more significant than ever. This is because of increased demand in digital transformation and increased usage of IT resources. If you have a collaborative business enterprise, companies would then be able to add value by executing collaboration strategies between multiple groups. Another research from Gartner indicates that over 80% of the organizations would be taking a step forward towards creating a collaborative enterprise approach.
This increased surge towards collaboration would also include participants from every business hemisphere, Information Technology, and even beyond this. Having a collaborative enterprise support checkpoint and a collaborative enterprise architecture would mainly be possible with the generous technical contribution of enterprise architects and their capacity to coach, mentor, and even handle business results appropriately. There are many advanced tools that can be used for advanced business and financial planning and integration like SAP Analytics Cloud, with the SAP Analytics Cloud solution, you can combine analytics and plan with a seamless interface to SAP applications and access to various sources of information and enhance your planning capabilities.
Apart from the enterprise architect's collaborative work, even business architects would need to work near their teams to achieve the required results. It is estimated that by the year 2022, over 80% of the business architects would be working directly under their respective business leaders. This would ensure that a minimal amount of time would be spent on gathering data and other resources.
As of today, Cisco provides one of the best Collaboration solutions to their clients, and they have even developed Preferred Architectures or PAs for deployment scenarios which mainly include,
On-premise deployment –Collaboration services would be deployed and managed on the customer's work location.
Hybrid deployment –Few of the collaboration services would be deployed on-premises while the rest of them would be hosted on the cloud platform.
Cisco's Preferred Architectures mainly provided industry-level and recommended models for deployment that would be used for specific market segments. These models are designed to be authoritarian and are intended to increase the scalability of the organization. This approach would also contribute to simplifying the planning processes of integration at multiple levels and give companies complete freedom to choose their deployment models that would be the very best and as per their business standards.
Some of the specific market segments that are serviced through these Preferred Architectures include,
Enterprise – These market segments are mainly big-ticket companies, therefore, involving massive deployments with more than 1000 users.
Mid-market –These market segments are mainly mid-level organizations. This would result in small or medium deployments for up to 1000 users.
Cisco's enterprise architect collaborative work is commendable in this domain, and they have even released company guides to understand the Preferred Architecture models a bit better. Some of these guides that would assist companies with the deployment process include,
Design Overview Guides –This contains the descriptions concerning the Preferred Architecture. These are mainly pre-sales documents that would be of use to customers and even the sales teams helping them choose their Preferred Architecture.
CVD Guides –These are Cisco Validated Design documents mainly used for post-sales purposes. These contain details concerning the design and deployment recommendations along with the operational plans and steps to carry out the deployment.
Alternative Design Guides –These documents are again recommended for post-sales purposes, and these contain steps concerning any free designs that need to be deployed for the current project. These guides always provide a reference to the foundations of the PA architecture and accordingly build upon the optional steps that might be needed.
Computer Solutions East provides the services when it comes to Cisco's Collaboration Enterprise products since they are the official partners for them. CSE provides Cisco's Meraki Wi-Fi 6 to its clients for managing their collaborative cloud solutions. This would assist organizations with constructing a network of increased density, therefore, saving a lot of time and even resources with just a simplistic approach. The product also provides users with secure access and firewall capabilities, which will decrease the intensity of threats that might hamper the deployment process.
Call us at (914) 355-5800 to know more or email us at info@computersolutionseast.com
Share This Post