Upskilling and equipping the Firstline Workforce
With the new era of technology, the manufacturing industry has undergone a sea change. There has been a sudden change in every level of production retracing new modes of operation and unearthing new age of growth. For the manufacturers to get on with the latest trend, it is essential to make sure that there is a proper workforce with the required skills and tools. This workforce resembles Firstline Workforce.
They are upskilled employees who are entrusted with the responsibility of delivering products and materials, engaging quality workers, and maintaining the proper workability of the equipment. So, it is essential to involve manufacturers with digital upliftment.
Microsoft 365 to Upskill the Firstline Workforce

The manufacturers are looking to reimagine the role, skills, and tools in the entire organization with the rise of industry 4.0. Therefore, it is essential to provide all the workers with soft skills, modern tools, etc. to keep pace with the immersive experience. Microsoft 365 has come up with certain new technologies to upskill workers to keep pace.
Solutions in M365 that enable Firstline Workforce to learn, communicate, and collaborate include:
With the implementation of Microsoft Teams and SharePoint drive, it has become a cakewalk to provide training. They can quickly onboard and provide the training material under one platform, from where everyone can share and distribute. Now, everyone has access to the same material throughout the organization.
Using the Microsoft Stream, organizations can provide proper dynamic content along with the video to engage all the employees in the training program. This will facilitate the sharing of information among peers.
Equipping Workers to operate in a Digitally Enabled Manufacturing Environment
To assist workers to work in a digital-enabled framework, they provide a universal hub to communicate and coordinate each other for production from workshops to the operational floor.
 There is already the use of new capabilities which cover location share, instant messaging, as well as image annotations. These attributes are used by the organization to create a sustainable and more employee-friendly technology-driven workspace. Using these features, workers can connect with the co-employees by sharing locations or urgent messaging to prevent disruption of any operation during working hours.
Moreover, Microsoft has a great platform, and this helps companies to change their business with the help of Power Apps and Microsoft Flow. These services help improve the digital face like documentation, and managing the inventory is too much time-consuming. These apps will help reduce costs and open time for the Firstline Workforce to concentrate on higher education.
Since Industry 4.0 is taking a vast shape, the innovations from the safe hands of Microsoft 365 help workers to communicate, earn and build a strong collaboration to be on the top. Now, AI intervenes in the digital world via Microsoft through independent ventures in designing hardware, mixed reality with HoloLens 2, technology-driven solution with Dynamics 365, etc.
Dynamic 365 Remote Assist can solve problems faster by calling in remote experts via Microsoft Teams. Using this, the employee can learn the latest skills through the proper guidelines that make people skilled through the tools and how they implement in a real-world environment.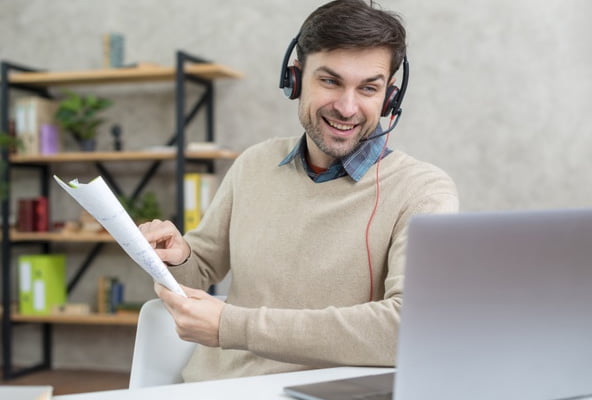 Helping Our Customers Succeed
Top-notch manufacturers select Microsoft 365 to equip and upskill the employees to help people at all levels. To fast-track the production and create a better work environment, companies remove their age-old production system and imbibe themselves with Microsoft 365.
This provides modern technology management and a collaborating framework to build a new innovative flow of work. Modern tech-driven workspaces have come up with the essential tools that they require to develop. Also, this makes them acquainted with the new energy products and various technology solutions available in the market. Using this, they can invite top-notch professionals.
Some companies implement integrated and adaptive tools in Microsoft 365 to accelerate innovation and activate new capabilities inside the organization. It also connects the workforce with the help of tools such as Team. This will enhance productivity and create efficiencies to provide the right products at the proper place.
We will provide you with in-depth business solutions that can be the best fit for your organization. Most organizations are unable to find the right individual to handle IT or technology-related services. Since we are partnered with Microsoft 365, you do not have to worry. Millions of manufacturers are partnered with us to get the best quality service, and you, too, can rap off this and advance at a faster rate. Call us to learn more!
Share This Post