The 5 Technologies that will Change Networking in 2020. Get ready for the Future!
Overview
2019 is done, and 2020 is almost upon us. The year has seen some radical changes that have mesmerized the world of technology and have taken it by storm. The networking industry has transformed the future truthfully, and the trends keep on coming as time passed by.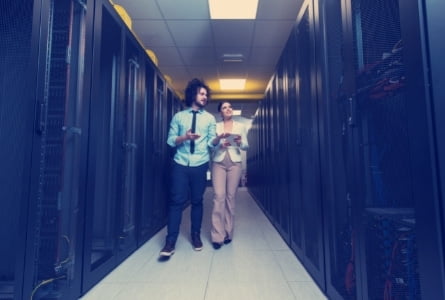 The landscape of enterprise networking is continuous, and 2019 witnessed trends that included edge computing along with SD-WAN, which set the pace for the year. 2020 will usher in a new era, and this year we can finally expect 5G to take the prime spotlight, amongst other technologies.
We would be taking a look at 5 of the best technologies that have been recommended by Network Experts and Specialized Service Providers, and this would transform the networking industry for good.
5 Futuristic Networking Technologies in 2020
Let us look at five of these technologies that will change the inbound prospects completely
1. Rising Trend of Edge Computing
It would be incorrect to assume that Computing is not breaking free from the shackles of conventional methods. The rising trend of cloud and data centers has given rise to Edge Computing is the next big thing in the market. And as years progress, many and more devices are coming under its ambit, and this would necessarily prove to be instrumental in the deployment of many high-end technologies like the Internet of Things.
Proper research from Gartner states that this is a measure that believes in maximizing your return on investment. Over 90% of the data processing occurred through edge computing, via data centers and multinational companies are utilizing it. 2020 can witness a significant rise in the popularity of edge computing, and this could be the year when mid to small-scale companies tap into this technology as well.
2. Increased use of SD-WAN
SD-WAN or Software-Defined Wide Area Network is a variant of SDN technology that is applicable for Wireless Networks which includes, 4G, LTE, and other networks. All the enterprise networks are connected seamlessly over wide-reaching topographical distances. Technologies and companies are growing the use of this technology at a massive pace, and the market is expected to grow by $4.5 billion in the next two years. Many enterprises and SMBs have started gaining a foothold of the SD-WAN and its advantageous factors. Reputed organizations like Cisco, VMWare, and other companies have grown big with the use of SD-WAN, and this includes many startups and mid-level organizations as well. 2020 will see exponential growth in this technology as well
 3. 5G
It is high time that 5G gets introduced in the market with full force, and hopefully, 2020 will prove to be just the same. 5G will ensure swifter data traffic and would also increase the volume of the network. This is an essential prerequisite and would provide a new option for 5G Personalized Service Providers.
The first 5 G-supported devices are already released in the market, and 2020 will witness a more massive boom compared to this year. 5G can also assist with benefitting the customers, business houses, and that can prove advantageous for wireless technology as well.
4. Wireless First
Gone are the days when you would need to rely on Wired connections for connecting to your internet; this is time for Wi-Fi or Wireless-First. It is a telecommunication strategy that only makes use of wireless communication networks and networking, acting as the primary drivers for every kind of communication mode. Wi-Fi 6, which is the latest technology in effect as of today, provides over four times the output supplied as compared to other different variants of Wi-Fi technologies. Wi-Fi, along with 5G networks, will give blinding internet speeds in your home, your workplace, cafeteria, railway stations, and anywhere and everywhere around you. It would also be connected to your devices supporting the Internet of Things (IoT), as well.
5. Focus on Analytics
Internet of Things or IoT is something that has displayed incredible promise in terms of data creation. But if this feature is not utilized to collate valuable insights for fulfilling the obligations of the customers, then the advantage would be of no actual usage. Many technological giants are making use of analytics, and this is giving rise to wireless solutions backed up by multinationals that will mainly give rise to analytics being used for this. Specialized Service Providers can provide services with regards to analytics, and this would be the next big thing in 2020.
Computer Solutions East gives you the best-in-class networking services, and they are concerning the latest trends in the market. The services, just like the most recent technologies, are designed for enterprises and SMBs, and that would also take care of your customers as well. With the best services and our team of experts, we provide nothing but the best.
Share This Post