Enabling Better Care, Experiences, and Insights in Healthcare Sector Using Microsoft Dynamics 365
Communication is essential for healthcare management. But with the increase in the complexities of payment models, health professionals need both internal and external communication. Now some right tools are required for flexible communication. Email and messaging applications are not secure enough. They do not obey the compliance standards. Microsoft Dynamics 365 can give the perfect accessibility between the right touch and security. There are specific standards of technologies that can benefit IT Services for Healthcare. It is the right time to look at the various tools and techniques that can smooth the process of medication administration.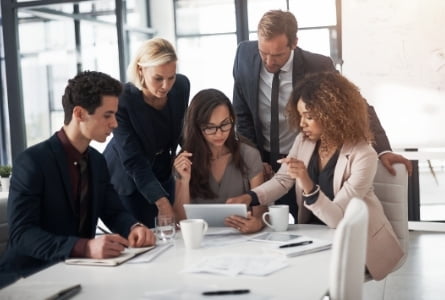 HIPAA Compliance and security
It is essential to give enough security layers to the shared medical data. It is confidential and highly sensitive. HIPAA law was passed to serve the protection of patients' data on a mandatory basis. But Microsoft 365 has come up with innovative solutions. By merely activating the Business Associate Agreement, it is possible transmitting the patient's data within and outside the organization. A cloud-based email filtering service has also been developed. It takes care of messaging policy violations. There are user guidelines prepared by Microsoft for taking care of the setup process of HIPAA compliances.
A valuable communication tool
Timely services to patients require good communication. Microsoft has designed several powerful apps that can enable s group of people to consult over an issue. A varied streamline of services can be easily facilitated using these applications. These applications are secure and user-friendly. There is no time for face-to-face meetings of the doctors. Applications like video-conferencing and instant messaging can save much time. More focus can be given on addressing the problem and arrange multiple solutions. Any appointment or calendar can also be set within the Microsoft applications. Hence Microsoft Dynamics 365 can be a valuable communication tool.
Agile cloud-based system
The cloud-based nature of Microsoft 365 makes it easier to access important documents from the cloud environment almost from anywhere at any time. Security steps strictly restrict the sharing and accessing of information. The information can be shared with patients and colleagues from the cloud. The paper records and local servers cannot beat the cloud regarding the storage of data. There are consistent software updates that ensure a smooth flow of work. It is not possible to connect to the internet every time. But here, the book can go on with the cloud online. The entire medical management stays under control with Microsoft Dynamics 365 Solution for Health cloud services.
Cost reduction
Previously, tired, expensive, and slow systems were used to share the test results. Now everything can be transmitted through messaging applications and phone calls. Microsoft has designed an innovative solution for sharing. The management of data will be better and secured. Human resource involvement will be reduced.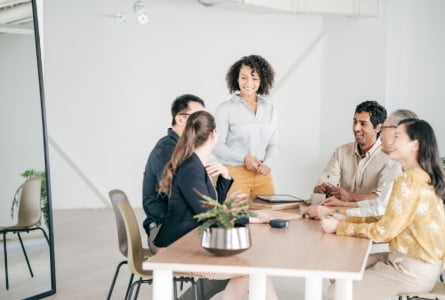 There are many other areas where the cost reduction is possible:-
No requirement of buying on-premise servers and license
Heating and cooling of servers require utility cost which is saved
No need for disk storage
No dependence on anti-virus applications
No time consumed during update installations and server patches
Future development
Innovation is a constant change in the business. Everyone is running behind fast and robust systems. Microsoft Dynamics 365 for Healthcare will address all the issues that the medical sector is currently facing. It is essential to manage both communication data. The services should be flexible and reliable so that the patients get all the facilities. The communication between the doctors and the patients take a new shape. The introduction of M365 AI into the medical field can bring a revolution through speedy mechanisms and in-built features. There is still scope for development according to the issues faced and demands raised. Microsoft team will give full support for it.
Products of Microsoft 365 that can contribute to the health sector:
Azure AI: Azure AI services can significantly reduce the frauds and waste that often arise during healthcare auditing. The suspicious patterns and anomalies can be scanned using cloud-based algorithms. The organizational data can be managed in a better way. It will be a secure and retentive solution regarding regulatory compliances of several data. AI and machine learning can be utilized to tackle healthcare cost and machine learning. Whether it is symptom checking or prescribing medication, the use of cloud services is beyond the limit. The medical field can get many advantages through these IT Services for Industry.
Power platform: It is designed as an emergency response solution. The medical team can trace the scarce resources during an emergency. They can immediately call for reinforcement in that set. Mobile applications have been developed for frontline staff. Communicating with the team and tracking the critical data points are possible. It is possible to make requests for additional personnel requirements. It is also to keep records of the total resources supplied on each floor of the hospital. The power platform can also track the rate at which the medical team is using resources. The current status of RN staff can be recorded.
Microsoft Dynamics 365 can help health organizations in many ways. The health data can be quickly converted into practical health care plans. Thus the health of the population can be improved, and many lives can be saved. All the data-driven outcomes can result in better medical administration. The contribution of Microsoft towards medical health can bring a revolution. It can bring empowerment in the field of medical science.
Share This Post