Cyberwarfare Has Started: Every American Company Is Prone to Cyberattacks Now
Every American company, public and private, has been or will be hacked, infected with malware, and is a target of hostile nation-state cyber attackers. 
As the US emerges from the coronavirus lockdown, digital specialists are fighting a "pandemic of a new sort," as former US cybersecurity chief Chris Krebs warned in May. Ransomware attacks have shut down vast swaths of the American economy many times in the last seven months, with hackers taking advantage of insufficient security measures for a quick buck. The principle is straightforward: hackers use harmful software to steal and encrypt a company's data, then hold it until the victim pays a ransom, usually paid in seven-figure increments. 
Even though the Biden administration has made countering these highly disruptive attacks a national security priority, here's all you need to know about the recent wave of attacks, as well as what's being done to stop them.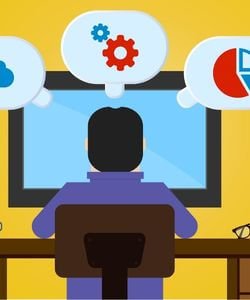 Which companies have been targeted?
Howard University suspended classes after their networks were hacked in August, indicating an increase in ransomware attacks on educational institutions in the United States.

 

After the IT firm Kaseya was hacked in July, thousands of victims in at least 17 countries were locked out of their systems. At first, the hackers requested a total payment of $70 million.

 

In June, a cyberattack on JBS S.A., a multinational beef producer, forced the closure of a fourth of American cattle operations for two days as the company shut down its computer systems to contain the situation. 

 

Colonial Pipeline was forced to stop delivering gasoline in May owing to a cyberattack, causing fuel shortages throughout the South.

 
These are just a few of the worst break-ins, but they're far from the only ones: According to one security firm that analyses ransomware assaults, there will be around 65,000 successful breaches in 2020. When Colonial Pipeline's system was hacked, Homeland Security Secretary Alejandro Mayorkas stated that $350 million in ransom payments were paid out to ransomware gangs last year. 
What is a ransomware attack?
Ransomware attacks, the most common type of cybersecurity breach, target businesses or individuals by encrypting their data, locking them out of their networks, and demanding ransom money from the victim to get access. This type of cybercrime is popular since it is relatively simple to carry out: The most frequent methods include utilizing software to circumvent security flaws or deceiving users into downloading malware by posing as a trusted source. (This is referred to as phishing.) 
What can businesses do to stop the attacks?
At this moment, cybercrime poses an existential threat to businesses of any size or industry. Furthermore, cybercrime has become so pervasive that no organization can be considered immune to attack. 
The first step is to implement a thorough cyber security strategy. The second step is to accept that no technique is foolproof and that hackers are masters at exploiting flaws and vulnerabilities. Protection is essential, but it can never be guaranteed. 
Cyber insurance exists to safeguard businesses against the unforeseeable, undesirable, and inescapable. When a corporation becomes a victim of a hacker, cyber insurance kicks in to pay the costs. Only around half of the businesses have cyber insurance, which is remarkable given that every single one of them is at risk of being hacked. 
Seven Common Reasons Cyber Insurance Applications Are Denied
Companies who enter this process without doing their homework risk having their coverage application denied entirely. Some of the most common reasons for cyber insurance applications being denied include: 
Insufficient cyber security testing and auditing procedures

 

Ineffective processes for keeping up with new releases and patches

 

Inadequate plans for responding to cyber-attacks

 

Bad data backup and recovery processes

 

Flawed policies regarding vendor and business partner security

 

Inadequate security software and insufficient employee training

 

Failure to follow a published security standard

 
Avoiding a Cyber Insurance Claim Denial with Computer Solutions East
Many firms should consider purchasing cyber liability insurance as a reasonable and preventative measure. We congratulate the clients who have taken this step and encourage others to do so as well. 
Cyber insurance is not a substitute for a well-designed cybersecurity program, and it never should be. Cyber insurance can help with post-failure costs, but it won't cover the costs of losing intellectual property. It won't give you any peace of mind if your security program isn't structured correctly. Not only would a robust security plan assist a company in obtaining cyber insurance in the first place, but testing the controls' efficacy will aid firms in identifying holes before an attacker can exploit them. 
CSE will make sure that you have the appropriate cyber security tools in place. CSE provides your company with an exceptional team of threat hunters and response experts that take targeted steps on your behalf to eliminate even the most complex threats. The following services are available: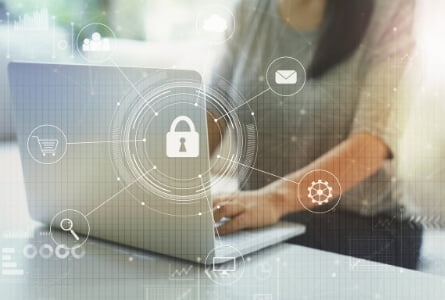 Check for regular backing up, archiving, restoring, and segregating sensitive data

 

Configuring CPN or Multi-Factor Authentication

 

Configuring Multi-Factor Authentication to secure all domain or network administrator accounts

 

Configuring Email Security Filtering Tool

 

Deploy either end-to-end or point-to-point encryption technology

 

Configuring secure web gateway or proxy solution

 

Assisting you with Data Backup and Recovery Solutions for leading tech experts like Microsoft, CISCO, SentinelOne 

 
As attackers become more daring, the complexity of cyber insurance multiplies. In a word, insurance companies want to see that you regularly analyze your company's security, conduct good cyber hygiene, and maintain control over your cybersecurity. Computer Solutions East can assist your company if it considers filing for cyber insurance or has been denied coverage. Our security auditors go above, and beyond the basic questions insurance companies require to guarantee that your firm is adequately prepared. Please get in touch with us as soon as possible to discuss your security needs. 
Share This Post