The Evolving Role of CISO and Security Executives in Cybersecurity Risk Management
If the CISO is authorized to enable the company, they must communicate the business language and be familiar with the organization's fundamental operations and values. Twenty years ago, the role included the management of the firewall and perimeter security primarily. Businesses are usually concerned with the implied IT infrastructure with managed cybersecurity service providers, enabling better technology use. Risk assessment techniques continue to be necessary, but they can't be ignored merely because they are not a part of comprehensive business outcomes. You didn't have to be an expert in the subject you were protecting as long as you understood which technological solutions would keep the bad guys at bay.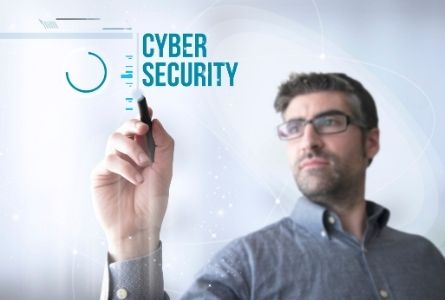 Businesses today still rely on spreadsheets to handle IT risk, which speaks of how low their cybersecurity risk management tactics are. This holds especially for IT governance, risk, and regulatory solutions. 
More than 70% of security executives expect their expenditures will decline in the next fiscal year. As a result, funding for new tactics is expected to close the gap between spending on regulatory software, governance software, and cybersecurity risk management services. The transition to digital commerce complicates an organization's security procedures. To assist the CIO in accomplishing their goals, security and risk mitigation executives must create processes that allow risk choices while safeguarding the company from security issues, data breaches, and other cybersecurity incidents.
As a result, the expense of protecting the fundamental structures could theoretically limit budgets for specialized security information and tooling.
An organization reallocated money slated for a security-automation program to fill holes in multifactor authentication (MFA).

 

A consumer-packaged goods corporation has delayed a series of scheduled cybersecurity drills to speed the implementation of a VPN with effective cybersecurity and risk management.

 

A financial- services firm delayed specialized "red squad" drills to meet remote-work technology protection requirements.

 
According to one study, CISOs and cybersecurity operations teams will continue to make their defense niches' relevant issues, as mentioned in this article. 
Perimeter security
Firms will continue to invest in short-term security initiatives for remote employees over long-term security. Also, enterprises should invest in quality cybersecurity risk management for any potential growth (including the SMEs that use third parties to provide such services). This could lead to higher spending on cost and compensation licenses to drive up prices of in-house solutions and drive down spending on in-house services. 
Next-generation identity and access controls
Companies will make short-term spending on defense for remote employees a priority. We still want them to invest money in flexible protection for their e-commerce networks (including the SMEs that use third parties to provide such services). This will result in increased spending on pay-per-seat and pay-per-megabyte permits as a part of cybersecurity managed services, forcing businesses to move funds from in-house programs to outsource facilities. 
Enabling Remote Access
The CISOs will continue supporting automated workarounds for help-desk workers who will normally be working, as necessary. A Virtual Protection Assistance Desk provides remote staff with a secure platform to achieve their success goals. We expect firms in the SME sector to invest greater than average on MFA services. This integrates with collaborative resources and systems-as-a-service such as file sharing, networking phenomena, and messaging applications.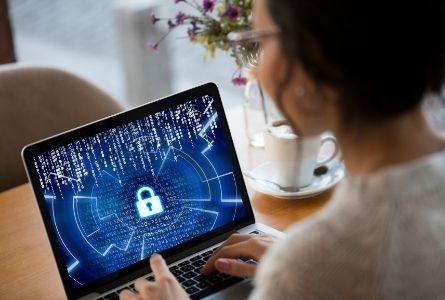 Automation
Companies that can streamline manual operations can free up workers to perform more important tasks leveraging cybersecurity risk management. For organizations contracting technology resources, the CISOs can expect to make up for elevated workloads by incorporating such automated services as protection orchestration and automated response tooling instead of increasing personnel or budgets. 
Cybersecurity Training
The global downturn has presented businesses with an incentive to make cybersecurity a major component of their workforce. We believe the CISO training coupled with cybersecurity and risk management will remain consistent with dealing with simulated threats and the bring-your-own-device scheme. 
Those CISOs who had a fast and effective stance in this COVID-19 crisis must now focus on recruiting new remote staff and setting up contingency plans for stability throughout the future. The organized strategies should explain how to allocate small cybersecurity budgets and enable cybersecurity risk management for incremental adjustments. 
Cybersecurity vendors must change their methods, having been trusted advisors, influencers, and so on, to help their customers optimize their spending when planning for the next standard. 
Share This Post