Data Modernization Advantages That Every Enterprise Can Leverage for Optimized Results
Organizations have made data modernization a key priority because it enables them to create optimal data experiences that include useful, actionable insights, API-driven applications connections. The goal is to adapt to the real-time demands of a rapidly changing business environment and implementing centralized data analytics lake is required. Ultimately, the businesses need to leverage consistent data structure and cycle, resulting in predictable data to benchmark against evolving business needs.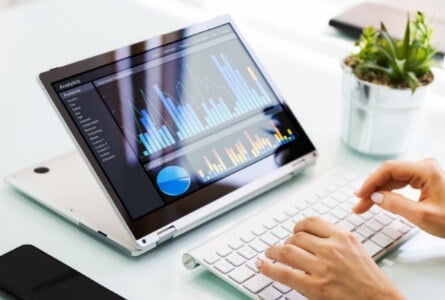 Using a proprietary methodology, platform, and tools to turn your data into an asset, as data modernization is rather strategic towards fulfilling business objectives with the right information, The modern way of doing business involves leveraging cloud infrastructure that blends AI and ML. 
The bottlenecks to data need to look at by the CIOs as they adopt modern methods to replace the legacy data systems to solve current data challenges. This involves eliminating excessive data stages, inefficient tools, and technical roadblocks to ensure seamless project completion with reduced costs.  
Designing a Robust Business
The most significant competitive advantage comes from the emergence and domination of a new industry made possible by data analyzed using artificial intelligence and machine learning. These models include new ways of generating value (such as ridesharing) from physical assets or monetizing data from these assets.  
There are various methods for data modernization, and your company's business objective will help you decide which strategy to use. 
When adopting Data 
Modernization, businesses can choose from the three- 
Data migration is the first option since it simply involves transferring the database's data from the old database to the current database. IT service providers can help businesses benefit from such services; they are experts in maintaining the source and destination schemas and allowing automation tools for migration. 
And then, Data conversion may be accomplished by using transformations as part of the migration process. In this instance, human intervention is required for the process, and the source and destination schemas are different. 
The last solution includes updating the database to a newer version. Your code doesn't need to be modified, and outdated or deprecated code is updated with newer and better solutions. 
Leveraging artificial intelligence needs vast amounts of information and the assurance that the information is clean, reliable, and up-to-date assurance that a data modernization program can provide. 
The Benefits of Data Modernization
A variety of advantages are available to businesses that are tackling the difficulties of Data Modernization. Among them, it includes the use of more reliable databases that are more scalable and more adaptable. Streamlining processes to cut costs and boost margins. The immediate gain is reduced costs by enabling the transfer of data from in-house data centers to more powerful RDMBS, NoSQL, and Hadoop-based systems. This will mean higher agility that comes from modifications that can be implemented rapidly to support corporate objectives. 
In addition, greater production and lower maintenance expenses are beneficial to the enterprise. Most modern databases have graphical user interfaces (GUIs) that simplify database administration, process management, and other tasks. As a result, businesses may devote their IT resources to more important initiatives since legacy database maintenance is no longer a concern. Newer databases are also simpler to manage, thanks to ad hoc reporting and easy navigation. 
Adhering to Business Environment Requirements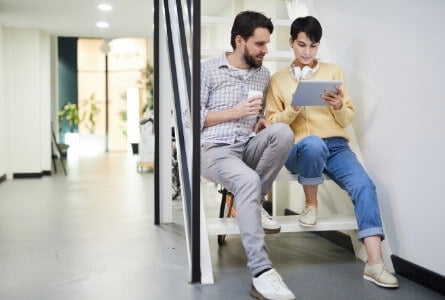 As soon as you can identify improvements in the goods and services consumers want, how much they are willing to pay for them, and the functionality they want but cannot articulate or are not even aware of, the more high-quality, real-time data you can access. For example, suppose social media posts indicate that a large consumer audience follows a new artist or musical group. In that case, it may be a catalyst for goods or services with them that are promotional or co-branded. 
Comprehensive Customer Service 
Customized service can go way beyond consumer browsing and ordering desired goods and services based on daily deals. Organizations that are digitally determined prefer to bring their ideas to scale via a single digital platform, using various methods. Although a completely integrated enterprise-wide technological infrastructure that enables digital goods, services, and experiences while updating and unifying the internal IT environment is the ultimate objective, getting there is a long road. 
Real-time monitoring and recording of all activities inside and outside of the business (including social media) help a service representative or chatbot address a customer's issue seamlessly without obliging a customer to do so again or discuss the measures they have already taken to fix their problems.  
Not only does such an automated, personalized service save costly time with individuals, but it delights consumers and can make them brand ambassadors who recommend you to others. Four out of ten managers surveyed by Forbes said that personalization helps improve revenue and benefit the company's customers, with just as many pointing out that "the product or content reviews enhance sales and customer life. 
Share This Post