Understanding the key functions that form the IT support
Enterprises are often looking to introduce IT support managed services that formalize and develop an existing IT support capability. For that, enterprises probably want to learn more about how IT aid desks (or service desks) and the broader support ecosystem are structured and operate within the range of IT managed services support. Also, the types of skills and abilities they need.
IT Help Desk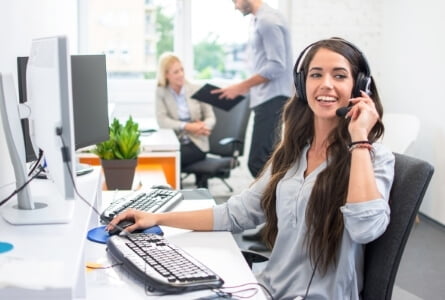 The IT help desk is just the public face of the IT company and IT support. It's the initial point of contact for consumers when they have a problem, need support, need something different, or need something changing unless there is a dedicated IT support managed services in place that can assist. This is also considered 1st-level support and could also be called first-line, Level 1, or Tier 1 support.
There are two prominent help desk positions, each with its own set of experience and responsibilities.
The first is the Help Desk Manager
This position is also known as Head of Help Desk, Help Desk Chief, or anything similar. This role is in charge of the help desk's overall function in a managed IT support company. Along with that comes the people management and growth, achievement of help desk key performance (KPIs), and ongoing improvement activities. This role would also interact with service-related escalations, such as grievances.
There could be additional duties and supplier management, which includes the relationship with the help desk tool's provider. As you would imagine, the role necessitates both personnel and organizational management skills and abilities with IT support managed services.
The second main role is the Help Desk Agent
They are the people in charge of dealing with problems and inquiries brought to the support desk by end-users. A purpose-built help desk tool helps them perform their duties in terms of workload management and organization and provides easy access to essential scripts and knowledge base posts with managed support services.
The position necessitates some technical expertise, but the scripts mentioned above and skill set posts and the ability to delegate to 2nd-level help can greatly supplement this. Customer service skills and empathy are increasingly sought these days of offering great customer/employee experiences. Communication skills, such as interpersonal skills and writing (for emails and ticket creation/updates), are essential. Still, customer service skills and empathy are greater bandwidth after providing excellent customer/employee experiences.
Different versions of the Help Desk Agent role
Technical Specialists – Help Desk Agents in larger teams can be distinguished by their in-depth knowledge in specific technical or even business fields. Some tickets may be automatically issued to these persons in IT-managed support services, but they may be considered quasi-second-level support personnel in some businesses.
Senior Help Desk Agents – These are often qualification positions representing an employee's increased experience and professional expertise. Some 2nd-level support responsibilities can fall to them as well.
Help Desk Supervisor – This is a "span-breaker" position between the Help Desk Manager and the Help Desk Agents in larger help desk teams to manage IT support services. Supervisors will carry on some of the Contact Center Manager's management duties and be trained accordingly.
2nd-Level IT Support – The line is drawn between 1st and 2nd level support; the local help desk will rely. For example, the help desk deals only with the most straightforward tickets in some organizations, typically where the Help Desk Agent may solve the tickets using scripts and information papers or supply them. Other support desks will have personnel who can go "off-script" in cohesive IT support managed services to address new problems for no current resolution guidelines.
Second-level help typically consists of other technology-domain-based departments – for example, the network team, server team, or storage team. These people have "IT day jobs" that are not sponsored and receive tickets specific to their domain expertise, which the help desk workers cannot manage.
There are two other familiar 2nd-level support teams
A. Application support
This is a distinct type of help desk commonly found in larger businesses with a broad portfolio of business-critical, probably bespoke applications. They deal with application-related problems and provide advice, such as answering "How do I?" questions related to applications. Some companies do not consider it 2nd-level support because end-users may contact application support directly rather than going through the help desk.
B. The second is deskside support
It could be considered a Level 1 service in specific organizations because it is managed as part of the IT support managed services.
The 2nd-level support staff has a high level of professional expertise and experience in all cases.
Deskside Support (or Field Services)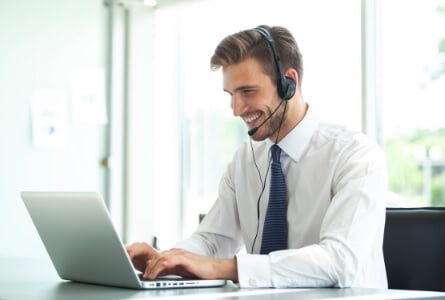 Deskside support is a "mobile" support staff that offers in-person resolutions and provisioning, usually "at the desk." They are guided by the call center (through ticket assignment) and are thus a 2nd-level support team. Still, it's worth thinking about them slightly differently because Help Desk Agents can sometimes also perform deskside support roles in the larger help desk organization.
Deskside Support Agents can diagnose end-user issues, but they can also serve as "remediation agents" for Help Desk Agents that need physical changes, such as a patch or a change that cannot be made remotely.
3rd-Level and 4th-Level IT Support
In certain organizations, the production team is 3rd level support. This is second-level assistance in others. It doesn't matter what level you determine as long as everyone in the company understands "what's what" when it comes to IT help and escalating obligations. All problems and requests are quickly turned to the right resolution party.
Then you have another case in which IT help and different subject matter expert s (SMEs) are often unable to solve a problem – either due to a lack of expertise or a lack of their control/capacity to resolve the matter. This is where supplier service capacity comes in, generally referred to as 3rd-level managed IT support. Or support on the fourth level if the development team supports on the third level.
Above all, it's essential to understand as a potential IT support managed services along with Help Desk Agent (or someone creating a new help desk) that it's clearly good practice for the help desk, and the original manager, to always think about the end-users and retain responsibility for them and their problems wherever they might be transferred, through any of the above-mentioned teams. You must ensure that the end-user is kept updated and that the ticket is closed in compliance with agreed-upon service-level goals wherever possible!
Share This Post