Top API-powered Digital Transformation Trends in 2021
Digital transformation combines digital technology across all company sectors, fundamentally altering how you operate and adding value to customers. Additionally, it is a cultural shift that enables companies to constantly examine state affairs, experiment, and be comfortable with failure. As we live in a digital age, we have ceased to do physical tasks. We are surrounded by machinery, devices, and technological gadgets. Organizations will need to supplement digital efforts in 2021 and beyond. The Digital Transformation Trends for 2021 provide critical insight into the future of APIs. APIs rule the world, and the reliance on API development, administration, and consumption is rapidly increasing in 2021 and this trend will continue to accelerate in 2022.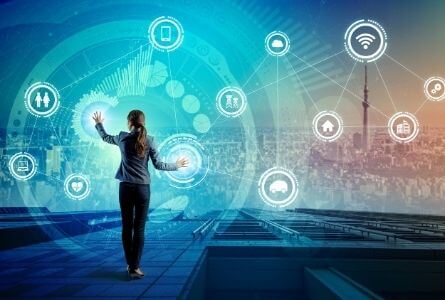 Digital transformation companies can redefine an organization's ability to program refinements, properties in software modules, and core competencies. Every business in the world is already equipped with useful data. Digital transformation services can boost a broad range of commercial programs—including by entering it with valuable assets from partner organizations and other outside firms. 
APIs promote digital assets' interoperability by letting developers easily access and merge different systems, even though those systems were never meant to interoperate. APIs are basically how software applications interact with each other, but they are designed with developer experience. Rather than just as bespoke integration ventures, enterprise digital transformation drives incredibly efficient operations and enabling developers to repeatedly exploit functionality for new apps and automation. 
Google interviewed more than 800 respondents worldwide to build the State of API Economic 2021 survey. The findings showed that five significant patterns would emerge in 2021 for API-first digital transformation services. 
1. Driving Industry Leaderships with Right Analytics
Although creating APIs is advantageous, evaluating API's output is essential for optimizing their usage and discovering new digital routes. In one survey by Google Cloud, people were asked how APIs at the organization are currently calculated, they replied by naming performance-oriented metrics, IT-centric metrics, and API consumptive metrics. When asked about their API review priorities, the market effect is what most are most concerned with. 
Major businesses and leaders in their respective industries use analytics to advise their new approach and align their leadership priorities and results. Suppose your executive sponsors require concrete outcomes (such as an API gaining significant developer momentum or accelerating the development of new products). In that case, you can use metrics for the API program to unite executives around digital initiatives and justify continued platform-level support for the API program. 
2. Leveraging API Ecosystems to Drive Innovation
APIs are the primary way to get interested in the digital economy. These ecosystems may include internal entities or third parties such as vendors, contractors, clients, and competitors. 
The research found that all companies will have digital transformation leaders who will focus on developing new applications and connecting internal applications regardless of maturity and industry. However, high-maturity organizations are significantly more likely to focus on enabling a digital transformation solution for the B2B partner ecosystem around their APIs.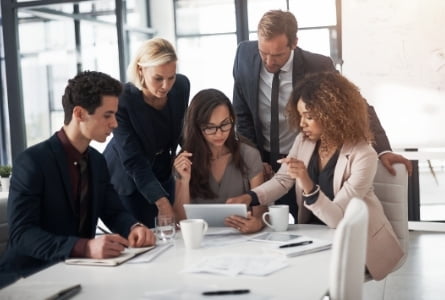 3. Integrating Legacy Systems

Enterprises can use APIs' network impact throughout the organization, not only in silos. Suppose a CIO approves the acquisition of SaaS apps without contemplating integrating them into its core systems. In that case, a more strategic approach is required since the short-term gain jeopardizes overall advantages. The velocity with which today's business needs evolve at the enterprise level necessitates a more integrated mindset. While a point-to-point connection is effective in the short term, it ultimately results in bottlenecks and delayed delivery. Consider connection from end to end.
This necessitates a new strategy. It entails publishing Foundation APIs for your legacy, back-end, core, and third-party systems. These private, customizable APIs are intended to allow workers to access system data more quickly without prior knowledge or training in the system and to minimize dependence on third parties, which often slows company processes.
Foundation APIs are intended to be exposed internally, undergo little modification, and are strictly controlled by well-defined service level agreements and security contracts. As business processes change to meet new business needs, businesses demand more efficient, cost-effective, and dependable methods of operation.
4. Decentralized API Deployments for SaaS and Hybrid Cloud
Additionally, the API management platform should allow a decentralized approach to API ownership in order to maximize the benefits of Agile development methods. Here's where hybrid API management comes into play. The integrated API management system may be hosted in the cloud or as a SaaS API management system with segregated tenants for each team. APIs offer a wide range of value propositions, so it's no wonder that many companies are opting to use a combination of on-premises and public cloud to host such APIs.  
It is one of the potential areas of technology emphasis and investment as half of the businesses indicated that they saw increased SaaS usage as a critical component of cloud computing and a rise in hybrid cloud adoption. 
5. Blending Machine Learning and Artificial Intelligence for API Management 
While some aspects of API protection and management are as straightforward as implementing authentication mechanisms to control access or applying rate limits when API calls reach a certain level, AI and ML are emerging as important ways for organizations to bolster their API management and security capabilities.  
Many businesses are rapidly embracing new digital transformation trend that blends AI-driven and ML-powered protection and monitoring technologies to help them detect and block malicious attacks. Indeed, use for anomaly detection, bot protection, and security analytics increased 230 percent year-over-year between October 2019 and October 2020 among Apigee customers. 
The research shows that security and government access are two significant areas executives are very concerned about using CIOs. Although the year 2021 will continue to face many of 2020's obstacles, companies should start looking ahead and aspire to achieve digital excellence. Businesses would need to migrate to the cloud to harness cloud-based security, global scope, access management, and artificial intelligence. With well-designed APIs, companies can respond to technological changes and help ensure they are prepared for them. 
Share This Post