Role of DevOps Managed Services Provider in Driving a Cohesive Enterprise Growth
Enterprises across the globe understand the growing importance of DevOps as IDC forecasts the DevOps industry to contribute $6.6 billion to the global DevOps Software market in 2022. DevOps is an evolving group of theories gaining prominence in the information technology field. The check-off boxes of Agile and Lean are the keys to DevOps operations. It will have processes and production personnel cooperate on all facilities' design, development, and execution.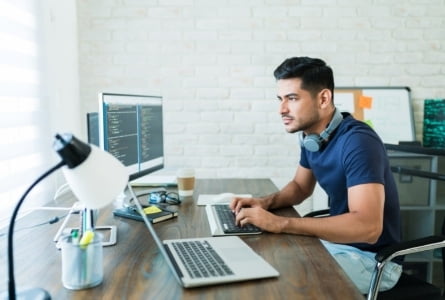 DevOps is a driving force that includes corporate investments in innovation driven by software. The introduction of microservice-based architectures and related development methodologies increased CTO's and CEOs' investment in cooperative and computerized applications and operational processes. 
Enterprise DevOps may be applied successfully via continuous improvement concepts and technologies provided by artificial intelligence, artificial intelligence, and automation. DevOps for enterprise boost your company's performance by streamlining your software development processes and creating value for your workers and customers. Organizations may easily improve the efficiency of their development and operations teams by facilitating cooperation via DevOps. Numerous variables contribute to the DevOps installation phase, including increased application efficiency and creating simple processes. 
However, implementing controlled managed DevOps services guarantees that the process maintains a dramatic improvement. One may either support the shift or hinder its potential to transform the business, ultimately failing. 
What Difference does DevOps Make in an Enterprise?
Improving Operational Productivity 
In a normal IT system, significant waste occurs due to customers queuing for other people and other automated systems due to being trapped addressing the same issues repeatedly. Workers desire to be productive, yet time spent churning results in irritation and dissatisfaction. When employees can spend less time on unpleasant aspects of their jobs and more time contributing value to the business, everyone benefits. 
Pivoting Skilled Resources for Effective Deliveries  
The most crucial component of DevOps project management is people, not devops tools. Key role actors (i.e., people) may considerably enhance your prospects of success, such as a DevOps evangelist, a convincing leader who can communicate the business benefits of the more agile DevOps approach and eliminate misconceptions and anxieties. As automated systems are important for DevOps success, a dedicated automating specialist may design continuous delivery of development, testing and deployment methods, which provide full software, flexibility, adaptability, and high availability in production and pre-production systems. 
Driving Better CX  
Customer happiness is critical to the success of any organization. Excellent customer service offerings enables you to retain existing customers and acquire new ones. One of the primary benefits of DevOps is improving the customer experience, which ultimately results in increased customer satisfaction. 
DevOps enables companies to accelerate deployment and recovery times while lowering change failure rates. Automation of the distribution pipeline ensures the dependability and consistency of each new application, therefore assisting in achieving a higher level of customer satisfaction. 
Ensures Robust Collaboration  
Utilizing managed DevOps services would mean having close cooperation between engineers and whole teams. Continuous integration alludes to engineers at a central location who share and merge code. In the past, team developers might work alone for a long time and only try to combine their modifications after completing their job. By Continuous Integration and Continuous Delivery (CICD), developers may cooperate more efficiently and avoid the barriers associated with developing and integrating their code in more fragmented ways. 
Preparing for DevOps Transformation 
Never can set of tools be employed to resolve a cultural issue. Businesses must do a scenario analysis before beginning a DevOps teams effort.  
DevOps ' practice becomes more evident with a firm grasp of what a DevOps practitioner or culture looks like. Said, DevOps is the process of converting complicated manual operations involving error-prone human contact into an instrumented method that can be tested, monitored, version control, and scaled efficiently.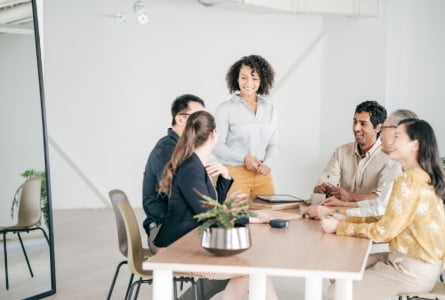 For instance, if a developer wishes to create an environment where business users can provide comments, they can initiate an automated process. Here, one issues a command made by the managed DevOps services team (rather than handing off a malware block to the project supervisor), which performs the relevant task consistently and tests the desired results quickly. 
Conclusion: Moving Ahead with DevOps
DevOps methods come with several previously defined benefits, including better efficiency, security, and organizational cooperation. DevOps encompasses everything from software development to customer feedback mechanisms and ensures that your goods comply with your consumers' needs. A plan for implementation by adopting managed DevOps services will save time and money and improve quality and sell your goods faster. With managed service provider MSP like CSE, you experience the full competitive advantage of digital automation. You can ensure agility and lower maintenance costs without having to worry about manual process difficulties. If you want to adopt DevOps or need to know more about it in-depth, reach out to our experts at Computer Solutions East to get started 
Share This Post