Building A Threat Identification Program to Better Manage Risk: The Key Pillars
Often the challenge that threat intelligence faces in information security and risk management is in this sea of vulnerability disclosures, which matter most to any enterprise? The enterprise's key stakeholders will look for ways how the threats can affect its everyday business and whether there are ways to mitigate risk. 
One aspect involves documenting attacks against such application delivery systems, and another could involve finding vulnerabilities in a DNS server. Although both top priorities, it is critical to discuss how they translate to your network and which threats are most likely to affect the core business. 
There is a dire need for risk management software to identify relevant threats before starting to fix patching or risk management to react better. Therefore, creating a threat detection program will need to have a reliable partner to deal with cybersecurity services. Here is a tested and proven step-by-step guide to building a threat identification program.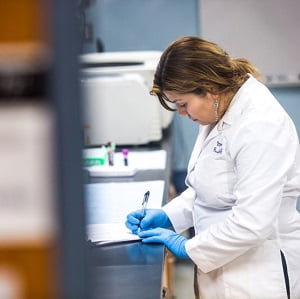 Step 1: List Your Threat Intelligence Stakeholders
Multiple teams and sections of the group should interpret cyber threat intelligence to give the highest value. The goals or advantages of each team can be slightly different. The C-suite can involve threatening intelligence reports for successful relationships with shareholders and board members to understand the enterprise cyber risks and need for cybersecurity services. 
Furthermore, Security Operations teams (SecOps) can use threat information to understand what types of attacks are likely to occur. This enables them to change their controls or conduct workouts and verify checks and recognize areas for improvement. This move can also prevent fraud or spot data leaks, depending on the type of company. 
Step 2: Defining the process and Goals for Threat Intelligence
Knowing who can see and use the enterprise data on cyber threats will tell you how to analyze them and structure reports for each department. 
Non-technical group reporting can be easy stoplight charts with necessary bullets. More technical consumers may obtain a more detailed or advanced analysis of remediation measures in the reports. The businesses are advised to raise the following questions internally: 
How to distinguish people-based intelligence?

What are their most critical security concerns for business?

What knowledge is useful for them?

What and how long can the enterprise provide security knowledge?

What are the ways to motivate the team to act on the obtained data?
The answers to these questions will help to define the program goals. These goals are clearly defined before implementing the threat identification program to create a workflow to cover the entire process. 
The Life Cycle Threat Intelligence measures are as follows: 
Preparing for your requirements and offering specific feedback on progress and priorities.

Collecting what you need to know to achieve predefined results and targets.

Processing information to make research simpler.

Deep diving into data analysis and actionable intelligence output.

Giving out data in an easy-to-read format.
Step 3: Creating a Threat Identification and Threat Intelligence Methodology
Start by defining your intelligence needs. These needs are the foundation of intelligence management and in alignment with your cybersecurity service provider. They would let you identify the specific's criticality, ask yourself, "What is important to my group?" and translate the answers into particular needs. 
Those requirements should vary depending on the group. A bank or insurance company may have one set of concerns that might not impact a utility or health care team. It is crucial to note that the attackers move from one sector to another more often as they realize a specific sector is more likely to give in to their demands. 
From there, you will move towards identifying technological needs for gathering threat intelligence. This can include log file parameters, incoming feeds from threat intelligence services and networks, implementing risk management software, and running continuous breach-and-attack-simulation services. 
Such a process will ensure taking the right decision at a time and keeping attackers at bay. 
Step 4: Defining the collection areas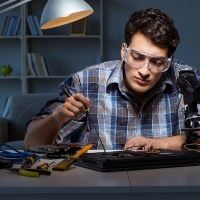 When your approach is set to a high standard, you can add specifics to your system to minimize the knowledge your team requires to process, interpret, and collect feedback on threat intelligence. The sectors of your business operations define the functions you carry out with Cybersecurity consultants in Chicago, helping you to define what the intruder needs and carve out probable strategies, techniques, and procedures. 
Many companies already serve several industries. Therefore, they have to take more significant risks into account. For example, large banks are also online retail service providers, and important financial transactions are happening daily. 
After identifying sector and motivation criteria, the most likely threat actors will pivot closely on preferred targeted systems and popular attack playbooks. Threat intelligence teams should know all their employers' surfaces and concentrate efforts. 
Threat detection tactics should also include exposure and manipulation of processes. If a company uses Microsoft DNS services for internal routing among Microsoft systems but does not expose Microsoft DNS to the public internet, then risks to Microsoft DNS may be given lower priority than threats to the exposed attack surface. 
Threat analysis teams can also highlight emerging attack forms that are less likely to be patched or mitigated using additional security control settings. The businesses need to focus on cyberattacks that have privileged access and can circumvent perimeter defenses. The increase in the creating and utilizing the virtual private networks in the past six months is useful since the rate of cyber threats are higher than ever due to people working from home as the byproduct of an ongoing pandemic. 
Step 5: Discussing with the stakeholders
The threat identification scheme should be effectively implemented and delivered to the stakeholders once it is ready. They will need critical information on cybersecurity services to stakeholders who need information conveniently and readably. 
In addition to this fundamental treatment, threat detection reports often require comprehensive guidance for potential exploits and those having access to critical organizations. This is important for more technical stakeholders to navigate the impact of a security breach and accordingly plan the threat management budget. 
Threat detection reports may also direct the implementation of breach-and-attack simulation, recommending the ideal playbooks that need to be for simulations. Also, it provides the report of the security controls that need to be tested against new or evolving attacks. 
Each report version should customize the next steps to the reader and their position. This modular report structure will, at best, take a simple form of nested messages that allow easy access for any stakeholder. 
Computer Solutions East helps enterprises build a robust threat detection program that opens up proactive cybersecurity. Doing so will pay dividends for years to come as the plans are built, enabling coherent strategies and guidelines. 
Share This Post