Modern Workplace Transformation: The need for cloud intelligence for IT infrastructure
The fundamental goal of contemporary control and safety is to provide users with a modern workplace that enables them to do more across all of their devices while also providing the necessary security and protection for the organization's assets. Microsoft 365's contemporary workplace is adored by users, adored by IT, and adored by everyone. Users like this experience because it enables them to work how, when, and where they please without sacrificing functionality or pleasure.  
IT administrators like this service because it offers a standardized way and tool for managing and enabling users across all of their devices while also providing the necessary security and protection. Users and IT alike have confidence in this solution since it protects both the user's privacy and the organization's data and assets.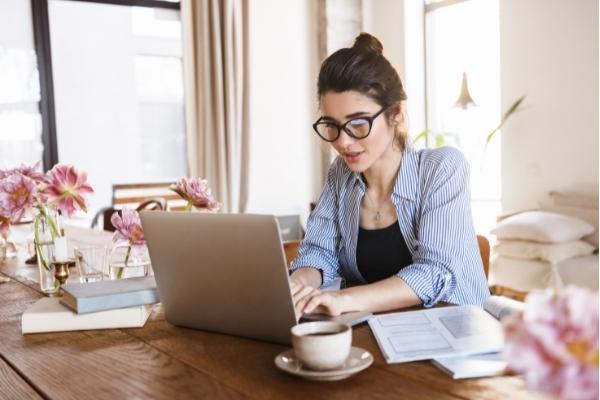 The future of employment is rapidly evolving. For people-centric organizations, the future way of working is an efficient fusion of physical and virtual spaces, allowing individuals to perform their best work while supporting equitable collaborative experiences regardless of location. The hybrid workplace is a reimagining of the modern workplace. 
Establishing Pillars of Modern Workplace
Creating an enabling environment for the modern workplace
Learn how we deploy, maintain, manage, and utilize the Office platform to assist clients in creating a contemporary workplace. 
Intelligent security for the protection of our environment
With Enterprise Mobility + Security, businesses can streamline their IT environment by integrating administration across people, devices, applications, and services, as well as by including built-in security to protect your data and intellectual property. 
Integrating seamlessly with Windows
Investigate how you can leverage Windows as a critical component of the productivity solution to empower workers with digital documents for the future and safeguard their data with built-in defenses against contemporary threats. 
Services Encompassing the Entire Lifecycle
Our comprehensive array of service solutions spans the whole device lifecycle—from start to finish. Hiring professional advisors can assist you in selecting a package that will maximize the return on your IT investment. 
Driving Digital Workplace Solution with Endpoint Manager 
From simplified provisioning to simplified updates and customizable security, contemporary endpoint management encompasses a number of features that may be used alone or in conjunction with one another for different user groups. By using this strategy, businesses may use technologies that provide consumer-like experiences, streamline support operations, and enhance security. 
One way for organizations to help their IT staff grow their digital workplace is to modernize their approaches to endpoint management. New technologies may make providing and configuring devices easier for end-users, enhance end-user customization of their IT environment, increase security, help with IT productivity, and save costs. 
Our Cloud-based Device Management-as-a-Service works very well for implementing new and innovative work environments using cloud-based Device Management-as-a-Service, utilizing security, mobility, communication skills, and cloud management. 
Equipping Verticals with Windows Virtual Desktop
The Windows Virtual Desktop solution is housed on Microsoft's Azure Cloud on a customized (virtualized) version of Windows 10. WVD allows customers to consume Windows-based services from any device connected to the internet through a virtual server. 
WVD operates on every cloud-connected endpoint, regardless of whether it is linked to a conventional Active Directory domain and controlled through group policy, managed by modern management, or unmanaged. 
Additionally, remote access virtualization on Windows Server is often incompatible with mission-critical programs that operate normally on ordinary Windows 10, resulting in needless downtime or instability. When combined with upgrades that occur every three years rather than every six months, the user interface is diminished. By providing Windows 10 as the inter-host, WVD addresses these prior issues with a more robust service. 
If your company has not yet made the shift to the internet, using Windows VMs built with WVD enables a more flexible and cost-effective transition to Windows 10 and Azure. 
Enabling businesses with network enhancements
To really transform the working environment, a comprehensive approach including technology, operations, culture, and employee experience is required. However, many companies are unsure where to begin or how to uncover the potential hidden inside their workspaces.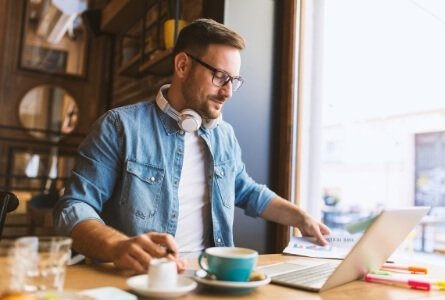 A cost-effective, responsive, and secure perennial workplace platform is critical for getting started, as it can enhance mobility, productivity, collaboration, and security. We can assist you in redefining your workspace as a generator of long-term value. 
Microsoft developed Azure Rights Management Services to secure client data beyond the fundamentals and to enable end-users to limit their activities with the data. Microsoft went it a step further with the public availability of Azure Information Protection later this year. The new tool incorporates technology as well as an automated layer for content categorization, which further protects cloud data. 
The road ahead for the modern workplace
transformation
And, although technology does not constitute the future workplace, it is a key component that enables an organization to recruit the appropriate people, seamlessly connect physical and digital workplaces, appeal to employees of all generations, and incorporate data into decision-making. A defining feature of the future workplace will be the coexistence of human and digital workers.  
To succeed in this new paradigm, an organization must take a comprehensive and agile approach to data enablement, allowing it to strategically change processes and services in order to improve performance and decrease costs. 
Begin prioritizing critical business operations with the intelligent cloud, which includes App Assure's services in partnership with Microsoft. It may resolve any issues with compatibility that customers may have when migrating to Microsoft Edge or Windows Virtual Desktop. If you're interested in Microsoft's meetings service, you can get started by speaking with Computer Solutions East specialists. 
Share This Post