Are You Frustrated with Spreadsheet-based Project Plans? Project Planning Without Excel
What is Project Plan 5?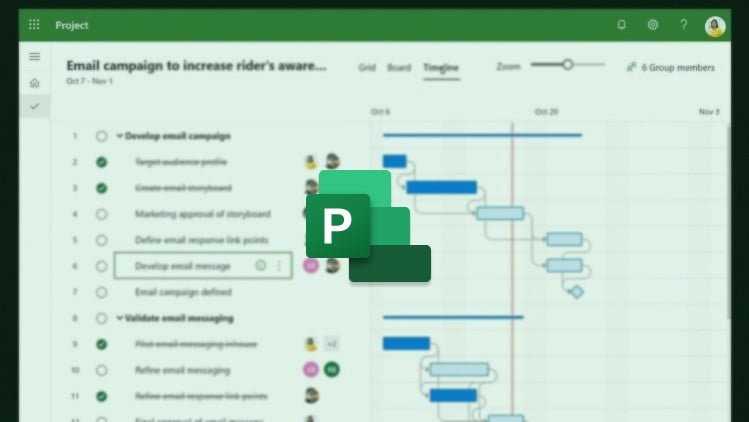 Microsoft Project Plan 5 is one of the project management tools that is essentially designed for both plans and manages projects much more properly. This offering is mainly cloud-based and contains an inherent portfolio management solution that is perfect for any portfolio as well as for other resource managers. This is also beneficial to all the vital resources in the organization, and it includes solution administrators as well.
This offering by Microsoft has been released in most of the countries by mid-October 2019, and it includes an interface that is very simple and intuitive to utilize. There have numerous upgrades since the inception of Project Plan 1, and version 5 is going strong post its release. Users would now be able to switch over between multiple Gantt Charts, grids and would be able to add teams as well.
All the progress can be tracked with the project timelines available in the form of Gantt Charts. Plus, the application also contains Microsoft Teams, Power BI, the Power Platform low-code/no-code tools as well, along the inbuilt office functionality.
The top 3 features that are involved concerning Project Plan 5 includes,
Demand Management – to try and track the increasing demands from the clients as and when they arrive.
Enterprise Resource Management – This provides an integrated management solution for some of the vital business processes that are very much required for the operations of the Company. Plus, the updates are offered live, and they are moderated by Project Plan 5.
Portfolio Analysis and Optimization – An approach that is very crucial when it comes to critical investment decisions. All of these scenarios are collected from all of the data and are then collated, and users, therefore, receive an optimum analysis with Project Plan 5.
Why Project Plan 5?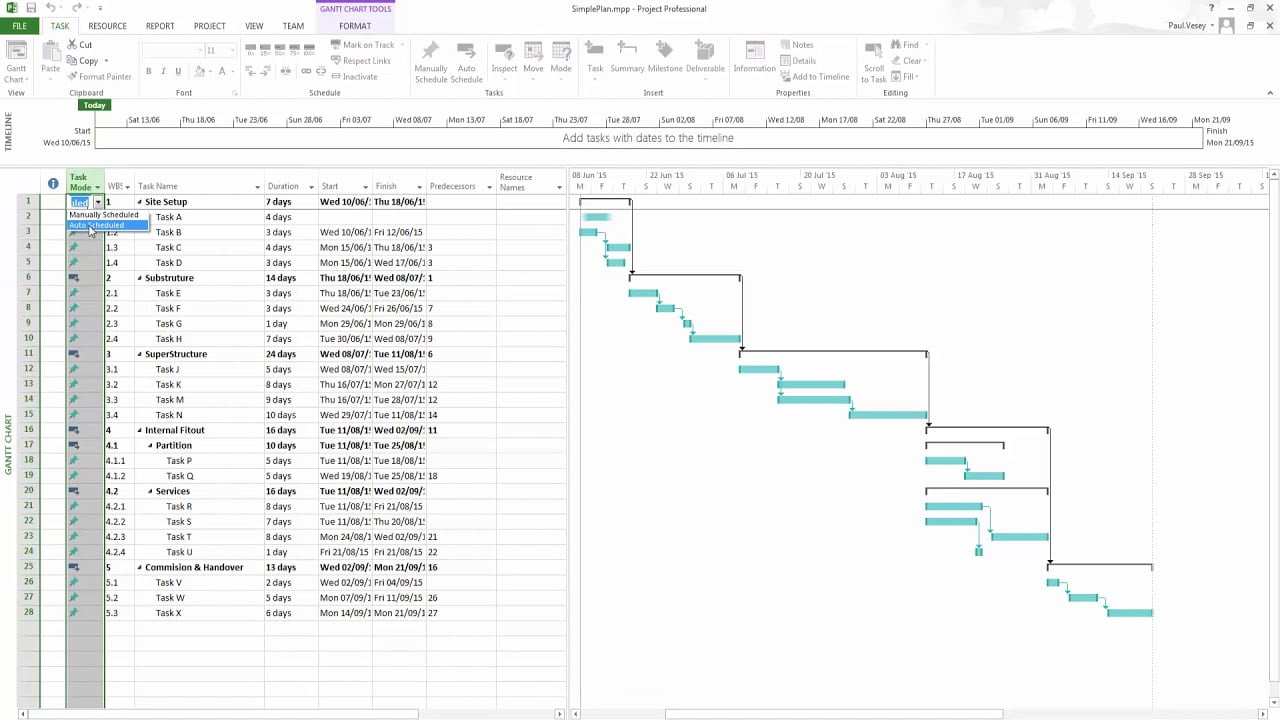 Project Plan 5 mainly assists organizations and companies with getting their process started swiftly. It also provides the project managers with Powerful Project Management functionalities that would be utilized in prioritizing and planning all the portfolio investments, anywhere and anytime.
Let us now look at some of the features which makes Project Plan 5 a value addition for your company,
You can get started with the project phases very quickly with Project Plan 5. With an easy-to-use and intuitive interface at your disposal, you get to witness an awesome visual experience that can be seen in multiple Microsoft 365 applications.
Project Plan 5 also provides you with another exciting feature called the Advanced Analytics Enablement. This can be executed with OData that is essential in aggregating all the available project information that would otherwise be required for advanced reporting purposes.
Users would now be able to leverage the power of Microsoft with the Power Platform so that they can customize their existing projects. They will be monitored, analyzed, and would be framed as per the best practices prescribed.
Teams and their managers would now be able to list out their tasks properly concerning the project and enjoy complete flexibility. These can be done as per the Grid, Board, as well as the Gantt reports.
Project Plan 5 would be able to visualize their projects, programs, and their portfolios, and these can be connected to one single view. You would be able to choose and add the project phases and milestones that are related to it.
The application can be accessed from anywhere, and teams would be able to access it from any place and at any time.
Why Computer Solutions East?
Computer Solutions East provides the Project Essentials about Project 5, and it provides all the functionalities that would otherwise be very important for the project teams and other core members. The Company helps other clients with carefully crafted solutions concerning Project Plan 5. Also, the solution would be presented to showcase their plans rather easily, and it is all thanks to the Project Management system, Project Plan 5 in place. Users would be able to stay connected and organized, also enabling them to follow up with any of the pending project activities. This would also ensure that the applications work in sync with the Microsoft applications present on the cloud.
Some of the features that are specific to Computer Solutions East for Project Plan 5 include,
Continuous support of the Office 365 applications, which would be beneficial for the online sharing and storage of files.
Advanced project management functionalities are also explained by the team of technical experts over there.
The Company also provides great reporting advantages that will ensure increased user adoption and decrease any ramp-up time required.
CSE also provides technical support through and through with complete end-to-end access. Plus, you have the trust of Microsoft as a brand when it comes to the support scenarios.
Call us at (914) 355-5800 to know more or email us at info@computersolutionseast.com
Share This Post