What are the Windows Virtual Desktop Management Limitations?
WVD management is not quite there yet, considering Microsoft's recent expansion of its offering. Certain features remain limited in comparison to Citrix and VMware offerings. 
Microsoft has made significant improvements to Windows Virtual Desktop and added additional capabilities with the general availability of the Azure Resource Manager. Still, the system also lacks certain administration elements that could be improved or are absent.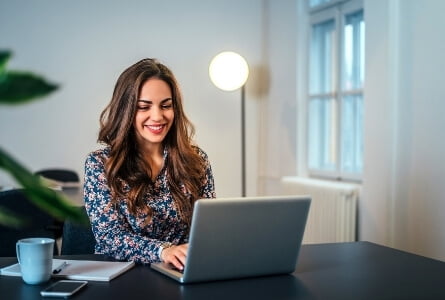 Additionally, Microsoft includes support for multi-user Windows 10 with the license right for WVD, making the package an attractive offering for consumers migrating their technology and software to azure cloud solutions as their primary cloud platform. 
Microsoft has also purchased Foglight to ensure consistent profile data management, particularly with its Office 365 offering. The managed cloud service provider could now fix what it could not before as they have the Microsoft FSLinx profile containers to completely isolate the shape from the operating system. 
To run their workloads on WVD, customers must use Microsoft Azure cloud computing. Except for a small set of customers, everyone must switch their toolbox from their current infrastructure to an Azure-based toolset to avoid data loss. Microsoft uses the image to demonstrate how much switching to WVD with azure cloud solutions will affect the performance of their Azure services. 
Limitations of Windows Virtual Desktop management
1. Image management
WVD does not have a streamlined method for managing image or device updates, as Citrix and VMware do. Although IT can use Azure features to include some of these capabilities, it was not a core function of the WVD service. Other than that, IT must depend on a mix of Azure Resource Manager (ARM) models, VM Scale Sets, and other community-developed resources. 
This may not be important in smaller, static settings. However, this is one of the features that broader environments or environments where IT pros must manage numerous updates and applications will lack. 
Alternatively, IT professionals can use azure cloud solutions a d virtual machine images through configuration files and a command-line interface. This, however, does not have the same level of scalability as Citrix or VMware while using Microsoft hybrid cloud.  
Administrators should suggest using a DevOps approach to control images in WVD environments. Nonetheless, Microsoft is making strides in the right direction when it comes to image management.
2. Correct auto-scaling mechanisms
As WVD is cloud-native, one of the service's main abilities is to perform autoscaling. De-provisioning should be made possible azure virtual machines are charged by the second, so dynamic scaling should be a standard feature similar to as it is in Citrix and VMware. 
Microsoft does not offer these capabilities yet as part of the core service. However, it provides a set of scripts that run as Azure automation runbooks. These scripts offer some of the same capabilities that can ensure customers are running cost-efficient infrastructure. Microsoft is introducing another new capability called Start VM on Connect, which automatically starts a VM when a user logs into the session.
3. Management tools
From a management standpoint, nothing has improved between 2020 and 2021. As previously mentioned in this post, Microsoft did make a significant shift in 2020 by transitioning WVD to the level of an ARM-native resident with the help of Azure cloud solutions. This means that WVD consumers now have significantly more opportunities for automating management procedures. 
Additionally, consumers also have additional opportunities for tracking features in WVD-based environments, where there are several standardization services available in Azure, most notably Azure Watch. Customers of WVD will, for example, create dashboards based on performance measurements and log data. 
However, WVD will not have the same capability for providing real-time tracking of the environment as Azure Monitor, as data from Azure Monitor can take up to 15-20 minutes to appear on dashboards. Additionally, it is deficient in real-time user analytics. Microsoft is expected to develop an agent extension that can offer real-time insight into user sessions and the environment's well-being, although this is not currently possible. 
Many familiar with Citrix Director or the VMware Horizon Help Desk utility application will note a similar lack of usable help desk resources. Microsoft currently has PowerShell that can be used to monitor sessions by enabling Azure cloud solutions. Additionally, Microsoft is developing a new management UI, which IT would install as an add-on. Apart from that, IT professionals must focus on third-party vendors and provide UI functionality.
4. End-user experience
In essence, WVD is a data plane service that runs on Azure. All end-user traffic going through Azure is PaaS is blocked. It also ensures that RDP can send all remote desktop traffic to where the data components can process it. 
The Microsoft components on the WVD — including crucial control and data plane functions, have been growing worldwide. This describes the spatial flow of traffic WVD continues to default to use TCP-based connections by default due to reverse WebSocket connections. As usual, heavier workloads, including audio and video and GPU-based programs, often impact the end-user experience.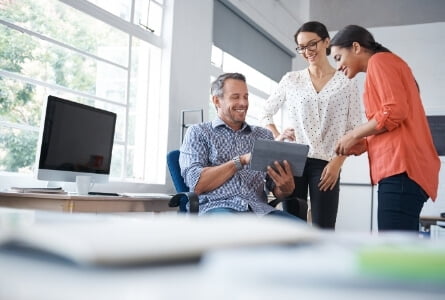 However, a feature was launched as a preview in the March 2021 timeframe known as RDP Short road. The tunnel is based on the User Datagram Protocol (UDP). A direct connection to the back-end server is required for this to operate. Still, various types of relationships are possible, and our ExpressRoute and/UDP-based VPN options are available. It ensures that the same functionality can be accomplished using WPG so that WVD can provide identical end-user interactions as the other protocols. As well as delivering Teams with improved meeting opportunities, Microsoft has also provided video and audio transfer. 
WVD is also no match for VMware or Citrix virtual desktop products provided by the azure cloud solutions with its latest feature set and core functionality. Although Microsoft can view WVD as a standalone service within its expanding Azure service catalog, VMware and Citrix view their services as part of a broader ecosystem. 
To be effective on a broader scale, WVD must be adopted by Microsoft's community, and Microsoft has made substantial strides in this direction with no evidence of reduction. When examining the vendor ecosystem, several partners are now offering products and resources that complement the existing functionality provided by WVD rather than promoting standalone products. 
Share This Post