A Guide to Microsoft Azure Cloud Storage
Microsoft's Azure cloud storage offers a diverse range of storage options, with a menu of options that can be confusing to the uninitiated. 
Managed cloud storage on Azure isn't just a single service or even a single account form. Rather, Microsoft has developed a highly customized range of account and service options to address various use cases and implementation scenarios. Although there are several storage choices, Azure has a few popular attributes that are supported by default. Microsoft controls the core facilities' scalability in all situations, ensuring that cloud servers have both capacity and availability. Microsoft offers the best cloud storage with a basic level of protection with access control applications that help users specify unique policies for each storage service or account. 
Azure Storage Accounts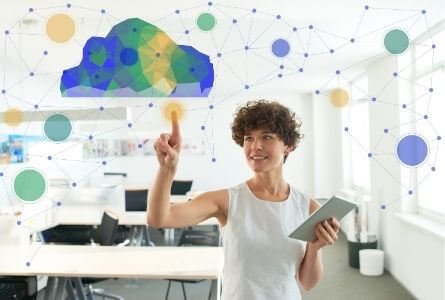 For any Azure storage service to start, users must first set up a form of Azure storage account: 
General Purpose 
The General-purpose account, which can be created using the Azure Resource Manager, is the most widely used account form when enterprises are looking to leverage storage as a service. The general-purpose account comes in two 2 Versions. Version 1 is the older account model that is still supported for legacy purposes but should not be used for new deployments. All of Azure's major storage services, including Blob, Disk, File, Table, and Queue storage services, are supported by the general-purpose Version 2 account enabled by the cloud storage service provider. 
Specialized 
Users can also create Azure storage accounts that are configured for specific storage services, according to Microsoft. The specialized accounts aim to provide a higher performance level than what is available with the general-purpose account. BlockBlob Storage, based on blob blocks, and FileStorage, solely for files, are two specialized storage account types. 
Azure Storage Services 
For cloud data, Microsoft Azure offers five main storage services as a part of extended managed cloud storage and other additional services that aren't considered core. 
Core Services 
Blob, Disk, File, Table, and Queue storage resources are among the main storage services. 
Azure Blobs
Azure Blobs is a binary and text data object storage service. It's a fantastic general-purpose digital storage service that allows you to store unstructured data in the cloud as block blobs. 
Azure Disks
Azure Disks are intended for use with Azure Virtual Machine and provide block-level storage. It's a controlled disk service that offers various performance disks, including commodity hard disk drives (HDDs), standard SSDs, premium SSDs, and ultra-disks. 
Azure Files
Azure Files is a cloud-based managed file sharing service that supports the Server Message Block (SMB) and Network File System (NFS) protocols provided under the bigger umbrella of managed cloud storage. Azure Files allows for hybrid file sharing deployments that span compatible Windows Servers with Azure File Sync. 
Azure Tables
It is a service provided by Microsoft. Azure Tables is designed to store standardized NoSQL data and is usually used in conjunction with the Azure Cosmos database. Tables are a schema-less storage solution that can also be used in web applications. 
Azure Queues are a type of queue.
The Azure Queues service was created specifically to store message queue data in the cloud. 
Non-Core Managed Cloud Storage Services 
Aside from the core storage resources defined by Microsoft, there are a variety of other services for various use cases, such as High-Performance Computing (HPC), data recovery, and hybrid deployments. 
Storage archive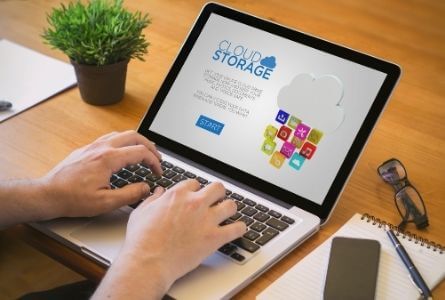 Archival storage in Azure is not a completely independent operation but a performance and control point within blob storage facilities. The archive storage level aims to provide a cheaper alternative for data while using managed cloud storage to be accessed occasionally. 
Azure HPC cache
The HPC Caching service is a caching file system for hybrid installation. Data sets can be distributed through local HPC storage and a high-performance Blob storage level for massive workloads. 
Data Box 
The Data Box is not technically a cloud service; it is a physical system that companies can use to load data on-the-spot and then physically transport the data to an Azure server farm to load. For massive data sets, uploading with internet access is a reasonable choice. The data box options vary from the 8 terabytes (TB) disk down to a 1 petabyte (PB) option. 
Managing Azure Storage and Pricing 
Computer Solutions East is storage as a service provider for various applications in collaboration with Cisco and Microsoft, with dedicated experts available to help users manage Azure storage. The Data Explorer, which includes an easy-to-use dashboard for viewing and managing all deployed cloud storage services, is perhaps the most helpful. 
Pricing for all Azure storage facilities is a measure that varies depending on a few factors, and it often changes over time. There are regional variations, as well as data redundancy alternatives, as well as output tiers. Microsoft now provides better prices for its Azure Storage Reserved Space service, allowing customers to agree to a one- to a three-year term with a specific storage capacity through Azure storage services. 
Share This Post