Cloud Monitoring Strategy: 5 Best Practices for Success
The Big Data era arose due to an exponential increase in data generation. The cost of scaling up organizations to accommodate so much data, among other things, pushed many companies to convert to virtual cloud platforms. In a virtual environment, the cloud can store, organize, and manage all of a company's data and applications. It's critical to keep an eye on this environment because it's vulnerable to cyber threats like data leaks. Furthermore, a solid cloud monitoring strategy is required to ensure that your organization functions smoothly. 
It takes time to learn how to use the cloud. Organizations must gain the skills and knowledge necessary to build ongoing operations processes. Here are the best practices to follow as you begin to use the public cloud and integrate it into your IT and app development environments. All ten of these strategies are used by the most successful firms when using the cloud. 
A Quick Overview of the Various Cloud Service Types
Most firms have chosen to subscribe to a third-party cloud service provider rather than establish an on-premises data center to host all their data. Infrastructure-as-a-service (IaaS), platform-as-a-service (PaaS), and software-as-a-service are the three types of services that these companies can deliver (SaaS). The type(s) of service you select can significantly impact your company's performance. 
In addition, each type of service necessitates a unique set of cloud monitoring procedures. Regardless of your cloud service type, a few habits can be game-changers for your business. There will be more on this later. First, let's start by getting acquainted with the types of cloud services you can choose from.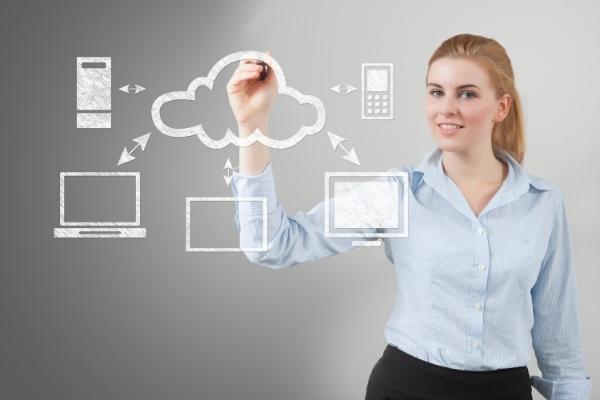 Where to start?
Use the Cloud Adoption Framework's thinking and planning phases to make your transition to the cloud easier. The motivations, business outcomes, and initiatives are all influenced and justified by monitoring. Include monitoring in your endeavors and projects during the thinking and planning phases. Examine how the first adoption project implements early operations management in Azure. Consider how the cloud operating model should be structured and the role of monitoring. Monitoring is best served as an operations function with a service-based approach, where monitoring serves as an advisory service and a source of expertise for business and IT users. 
The following are significant factors that have a substantial impact on a successful cloud monitoring strategy: 
Please keep track of the health of your apps by looking at their components and how they interact with other dependencies. Begin by gathering metrics and logs from the cloud service platform, resources, network, and, finally, the application. Include on-premises infrastructure and other systems that the application relies on upon in the hybrid cloud approach.

 

By simulating your everyday interactions with the application, you may assess the end user's experience in your application performance monitoring plan.

 

Ensure that your security requirements align with your company's security compliance policy.

 

Following your issue priority and urgency escalation matrix, align alerts with what is regarded a relevant and practical incident (such as warnings and exceptions), and align severity with its significance.

 

Only collect data and logs that are relevant, measurable, and identifiable to the business and IT departments.

 

Define an integration strategy for incident generation and upstream monitoring with existing ITSM platforms like remedy or ServiceNow. Determine which alerts should be forwarded, whether or not alert enrichment is required to meet specific filtering needs, and how to configure.

 

Based on their roles and responsibilities, determine who needs visibility, what they require, and how it should be depicted.

 
Your IT organization must establish centralized governance and rigorous delegation over techniques to build, operate, and manage IT services at the center of operations management. 
Initial strategy goals
As an architect or strategic planner, you may need to develop an early operations management strategy, with monitoring playing an essential part. Consider the following four possibilities: 
Manage cloud production services such as networking, apps, security, and virtual infrastructure when they go live in production.

 

Utilize your limited resources to rationalize your existing monitoring tools, talents, and experience, and decrease complexity by using cloud monitoring.

 

Make your monitoring solution operations more efficient, function faster and more smoothly at scale, and change swiftly as well.

 

Consider how your company will plan for and host monitoring using cloud-based models. As the firm goes from IaaS to PaaS, then to SaaS, work toward minimizing your requirements.

 
Figure out what you have
You might be working with a steering committee, an architect, and strategic planners as a manageability expert. To design your cloud monitoring strategy, you may be evaluating the existing condition of your systems management, including personnel, partners, outsourcing, tooling, complexity, gaps, and risks. A cloud assessment will assist you in prioritizing the problems discovered and identifying the most critical changes for improving the existing situation. As one essential outcome, determine which services, systems, and data are likely to remain on-premises. Management would prefer a roadmap of activities proportional to the established planning horizon. It's just as necessary to talk about the unknowns. 
High-level modeling
You own all monitoring obligations and are deeply involved on-premises. The shift to SaaS services, for example, does not absolve you of your monitoring responsibilities. You'll select who has access, who receives warnings, and who, at the very least, has access to analytics. Azure Monitor and Azure Arc are Azure services that can handle monitoring scenarios in any of the four cloud models, not just Azure resources. Look beyond the typical cloud models, as indicated in the diagram below. If your company uses Microsoft Office apps delivered through Microsoft 365 services, you'll need to use Microsoft 365 in addition to Microsoft Defender for Cloud for security and compliance monitoring. This comprises identity management, endpoint management, and device monitoring outside your business network.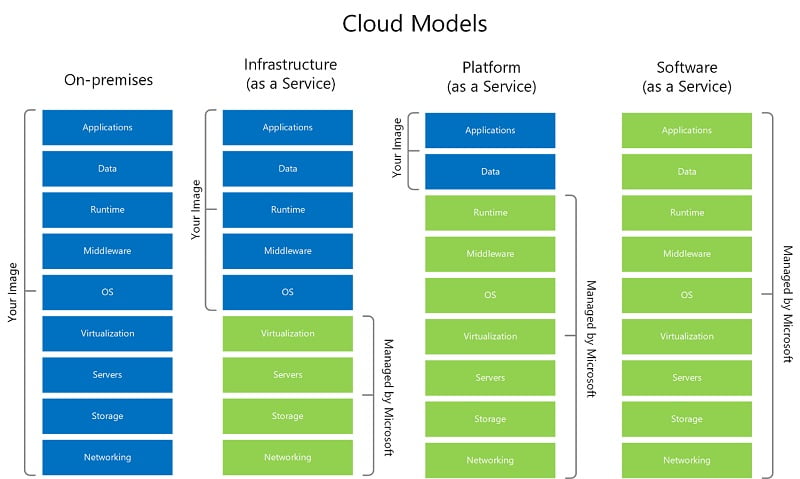 Image Source: Microsoft.com 
Select the Most Appropriate Service Provider
Choosing the best cloud monitoring strategy consultant is generally thought to be a no-brainer. On the other hand, most businesses do not adequately evaluate if their cloud service provider's functionality and security measures are compatible with their business requirements. 
A few crucial things to keep an eye out for are: 
Compatibility

: Is the service provider compatible with your existing applications and infrastructure configurations? Is it possible to integrate it with your company's existing DevOps tools?

 

Is it simple to use and comprehend the service? Is there a uniform dashboard available? Is it based on the principle of automation?

 

Resource management: Is the platform capable of detecting changing resource requirements and adapting to those changes?

 

Is the price within your budget?

 
Computer Solutions East focuses on the experience of its consumers. They develop highly compatible, simple-to-use cloud monitoring strategy that provide a single dashboard with all your performance insights and metrics. It also allows you to see a live demonstration of their tool. Could you make sure to give it a shot? Call us today to know more at 914-355-5800 
Share This Post